When his battleship was under attack by Japanese destroyers during World War II, Calvin Graham did everything he could to rescue his fellow crew members. He was just 12 years old.
"Baby vet", as he was later called, was determined to get deployed. To succesfully enlist, he started shaving at age 11, had his friends forge his parent's signature for consent, argued with an army dentist and told his mother he was visiting his grandmother 100 miles away.
Photo: U.S. Navy/Wikipedia
Graham saw the intense fighting firsthand.
On November 14, 1942 when the the USS South Dakota suffered 47 casualties, Graham's front teeth were knocked out by flying shrapnel, he suffered burns from the anti-aircraft guns and in spite of his injuries, rescued others, according to the New York Times.
A year after serving in the Battle of Guadalcanal, the Navy discovered Graham's age. It gave him a dishonorable discharge, revoked his medals and disability benefits, the New York Times reports.
In 1992, Graham died at the age of 62. At the time of his death, all of his decorations and benefits were reinstated with the exception of the Purple Heart. But two years later, Graham's wife, Mary was presented with the combat decoration at a special ceremony, according to oldvums.org.
Graham was not the only underage serviceman during the war. It is believed that more than 200,000 veterans joined the military as underage children during the World War II and Korean War eras, the AP reports.
For many, lying about their age was a crime committed for a nobler cause.
"We broke the law to serve," says Ray Jackson, a former Marine who enlisted in 1946 when he was 16 years old. "It's a badge of honor for us."
RELATED SLIDESHOW: "Medal of Honor: Portraits of Valor Beyond the Call of Duty"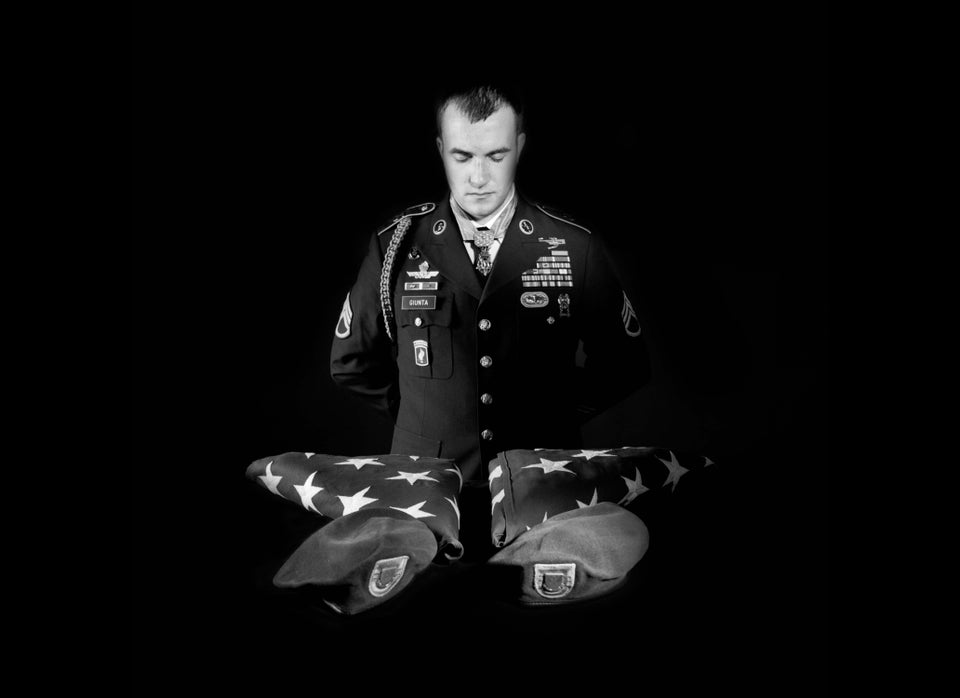 Medal of Honor
Related