Who knew DJing did the body so good?
Harris was chosen as the face of Emporio Armani's spring campaign, with photographer Boo George behind the camera. Previously, George photographed a nearly-naked Cristiano Ronaldo and David Beckham, when they were both the face of Armani.
We can't help but notice how much the chiseled abs, scruff and up close-and-personal crotch shots look exactly like Beckham's Armani ads, but we're not ones to complain -- we're just happy to see Calvin nearly naked.
In unrelated news, the woman in the outtake below has our new dream job: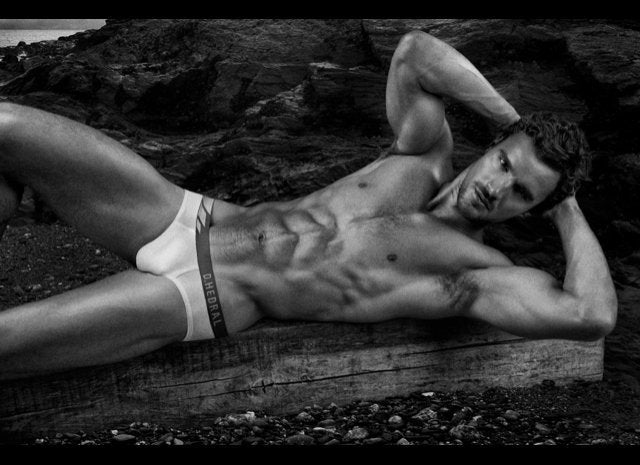 Underwear Ads For Men (PHOTOS)