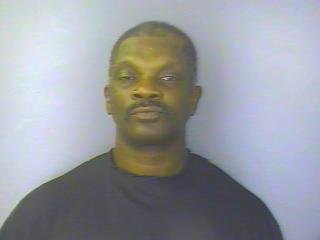 Somebody needs a new wingman.
Police in South Carolina arrested Calvin Bernard Hill on Sunday after the 54-year-old allegedly stabbed his friend during a disagreement over which man "can have more sex," according to a Greenwood police report.
Following a night of partying, Hill and his friend were riding in the back seat of a PT Cruiser when the argument began, police said. The victim -- a 32-year-old male whose name is redacted from police documents -- told authorities that "he and Mr. Hill got into a verbal altercation" about who is more capable with the ladies. That argument led to a "tussling match" and soon escalated to the alleged stabbing.
"I've been stabbed," the victim yelled, according to Hill's cousin, who was driving the car, WYFF reported.
Hill then yelled, "I can't go down for this," and threw the knife into some bushes, the cousin added.
The victim was "bleeding profusely" from a one-inch wound when authorities found him.
Hill initially denied the attack, telling police that the man stabbed himself, according to the report.
Hill is charged with assault and battery.
Related
Popular in the Community