The bubbly was flowing, but it couldn't match the bubbly spirits of the crowd at Calvin Klein's flagship last night.
A slew of big names gathered to kick off the Americans for Marriage Equality campaign, a Human Rights Campaign initiative that aims bring New York's success with a gay marriage bill to every state across America.
To fete the effort, Calvin Klein hosted some of New York's most notable tastemakers and influencers -- including many fashion heavyweights.
Francisco Costa and Italo Zucchelli, Calvin Klein's creative designers, played host; models like Hanneli Mustaparta and Karen Elson made the rounds; and Anna Wintour was thanked personally by Brian Ellner, the Chief Strategist for the HRC, for getting the lights in Times Square turned off when HRC was trying to shoot a video (the crowd chuckled knowingly -- that's Anna, ruler of Manhattan!)
Julianne Moore, looking sophisticated in Calvin Klein and a new set of blunt bangs, also briefly addressed the crowd, which included Neil Patrick Harris, Sean Avery (who, it was said, "took heat in the locker room" for being one of the first professional athletes to support gay marriage) and an uber chic Courtney Love.
Check out the New Yorkers who partied for equality!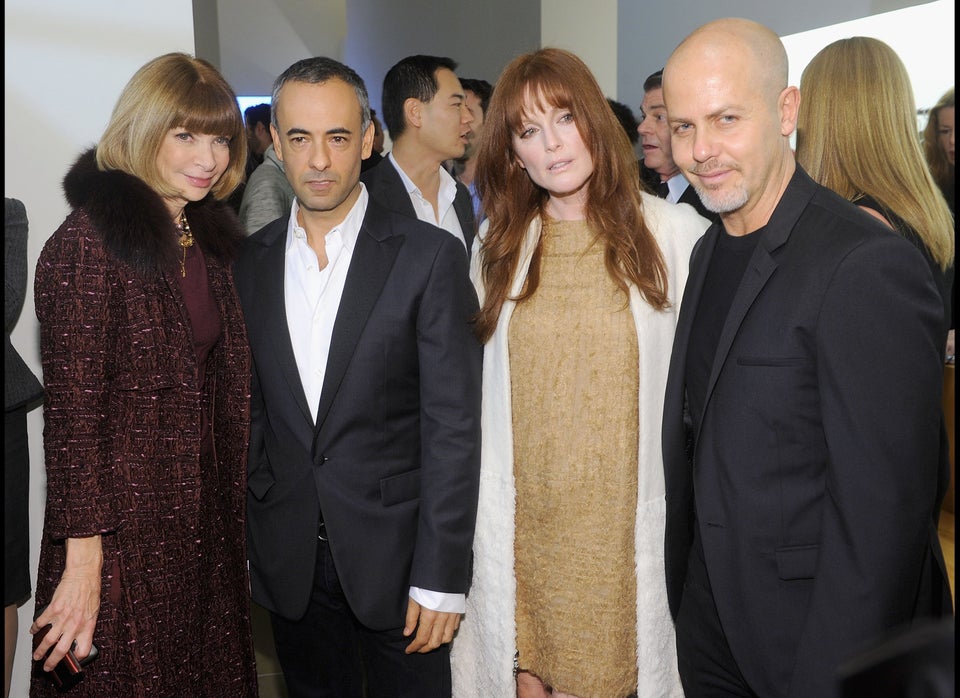 Calvin Klein launches Americans For Marriage Equality