Scroll down to skip my account and check out pictures from the runway.
I barely made it to Calvin Klein's 3 p.m. show only to be told that I was on the list for the 4 p.m. session, meaning I wouldn't share the same air as Anna Wintour, Katie Holmes and Julianne Moore. Dejected, I shrunk off to a coffee shop across the street where I read the fashion elites' Tweets from the catwalk, wondering who else had been relegated to seeing the duds the second time around. It turns out, Desiree Rogers. When I spotted her in the crowd, I figured, why not say hi to the former White House Social Secretary. And then I forced a confused cK PR girl to take our photograph. I asked Desiree how she was enjoying her Fashion Week and if she'd seen anything notable and she mentioned "all of the ruffles" and that she particularly liked Jason Wu, Diane von Furstenberg and Rodarte. You can probably add Calvin Klein to that list, based on the enormous hug she gave Creative Director Francisco Costa after the show. (I also think he blew a kiss to Desiree during his turn on the runway but it was hard to tell from my seat. However, in all future retellings of my cK experience, I will include this detail as truth.)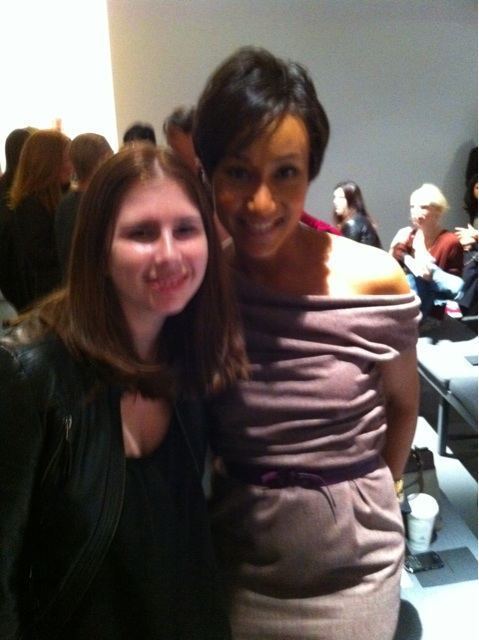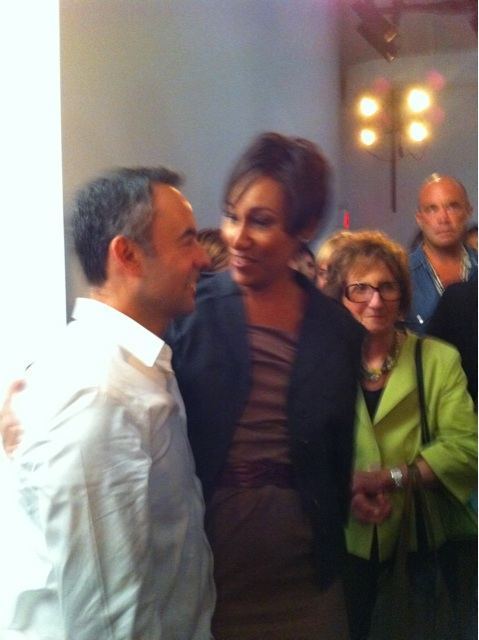 Everything about the show was a minimalist's dream, from the single-color garments to the deep voice and banging and clanging over the speakers to the under-decorated space on 39th Street. I've deluded myself in all of my previous blog posts, claiming I would wear embellished frocks, frilly maxi skirts and any piece involving more than two different hues. Come springtime, you'll probably still find me in black, or perhaps blue or white if all of my black clothes are at the laundromat. Take a look at what I loved and tell me what you think.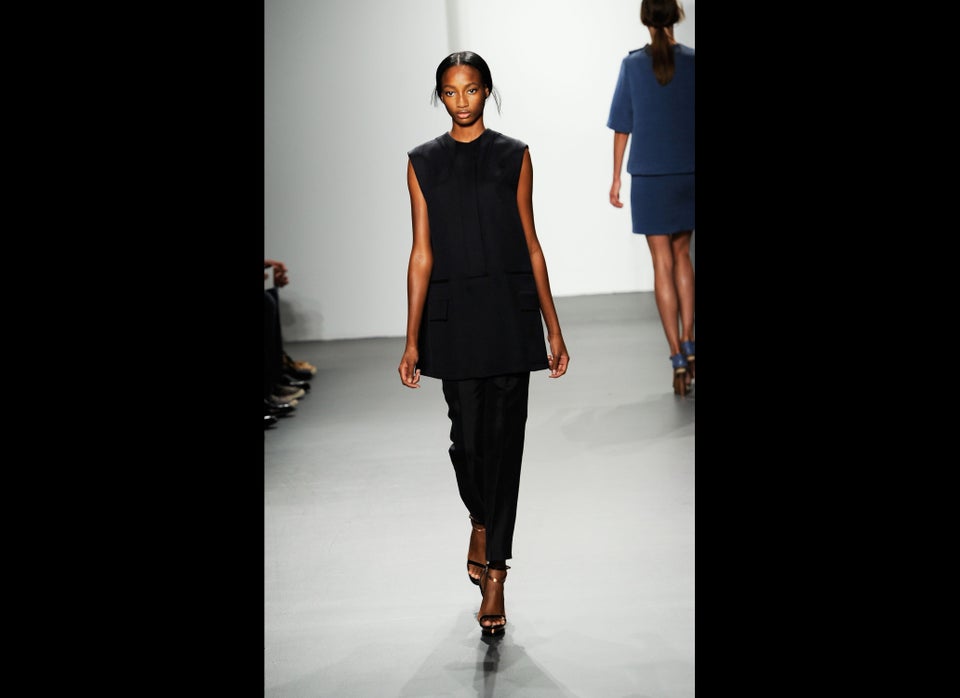 Support HuffPost
A No-B.S. Guide To Life
Related
Popular in the Community