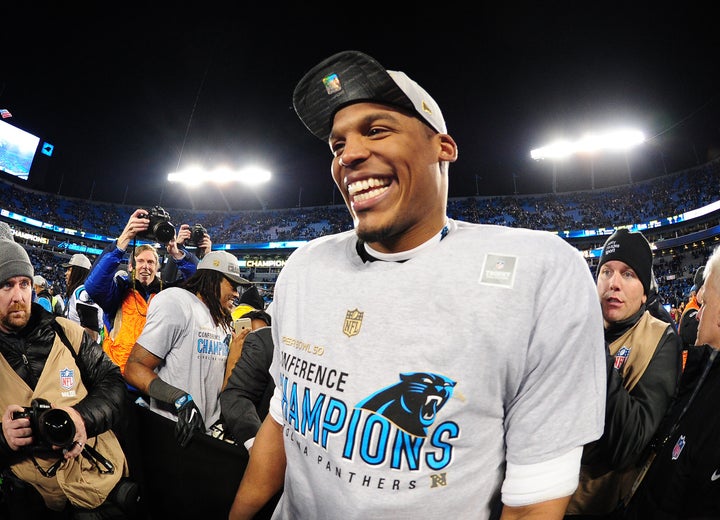 Carolina Panthers quarterback Cam Newton spoke candidly with reporters on Wednesday afternoon when speaking about how he believes he is perceived by some people in the public.
Newton said he fully believes that his race unfortunately plays a role in how people view him because he doesn't necessarily "fit the mold" of the league's many white quarterbacks in the past.
Although some people won't admit it, the reason why they are uncomfortable with Newton -- his dancing, confidence and skill set -- is because he is black.
The 26-year-old also said he understands that no matter what he does and what he accomplishes, people will formulate reasons to criticize him.
And despite all the unjustified criticism thrown Newton's way throughout the season, he is on the precipice of joining a very select club.
Newton will be the sixth black quarterback to ever play in the Super Bowl and is trying to become only the third to win it all. Doug Williams in Super Bowl XXII and Russell Wilson XLVIII are the others.
Related