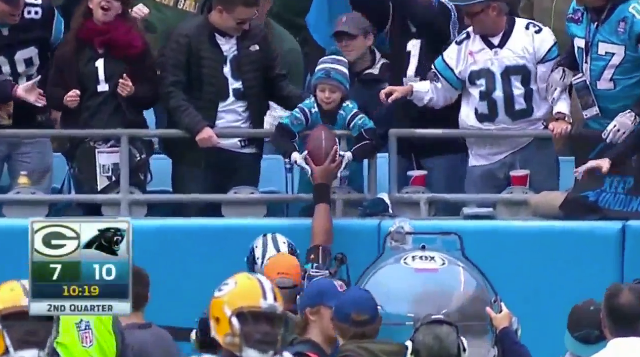 Throughout his five-year NFL career, Carolina Panthers quarterback Cam Newton has given away footballs to young Panthers fans in the crowd after he scores a touchdown. A little bit of goodwill toward fans can go a long way, and this was especially true for Newton and one little boy on Sunday.
Newton continued his gift-giving touchdown tradition after scoring a one-yard rushing touchdown during the Panthers' 37-29 win over the Green Bay Packers. Little did the quarterback know, he was making the day of a 6-year-old boy who had recently dealt with tragedy.
Just look at that smile! According to ABC affiliate WSET, it belongs to 6-year-old Colin Toler, who lost his father to a medical condition on Sept. 30. Before Toler's dad died, he promised to take him to a Panthers game, but was ultimately unable to because his health worsened. Friends of the family decided to give Toler tickets to the game, and he ended up going with his grandparents.
WSET notes that Newton didn't know about the situation with the 6-year-old's father, but it's still an awesome coincidence.
And yet it almost didn't happen. Packers linebacker Julius Peppers, who had the football after the scoring drive, played a game of keep-away with Newton before tossing it away. Newton, in keeping with his for-the-fans tradition, went through the effort of chasing after the ball just so he could give it to a young fan.
That lucky young fan, out of thousands in attendance, just happened to be Toler.
Sometimes, the universe has a funny way of hand-delivering a helping of happiness to those who need it most. Newton and Toler will surely remember their heartwarming, completely coincidental exchange for a long, long time.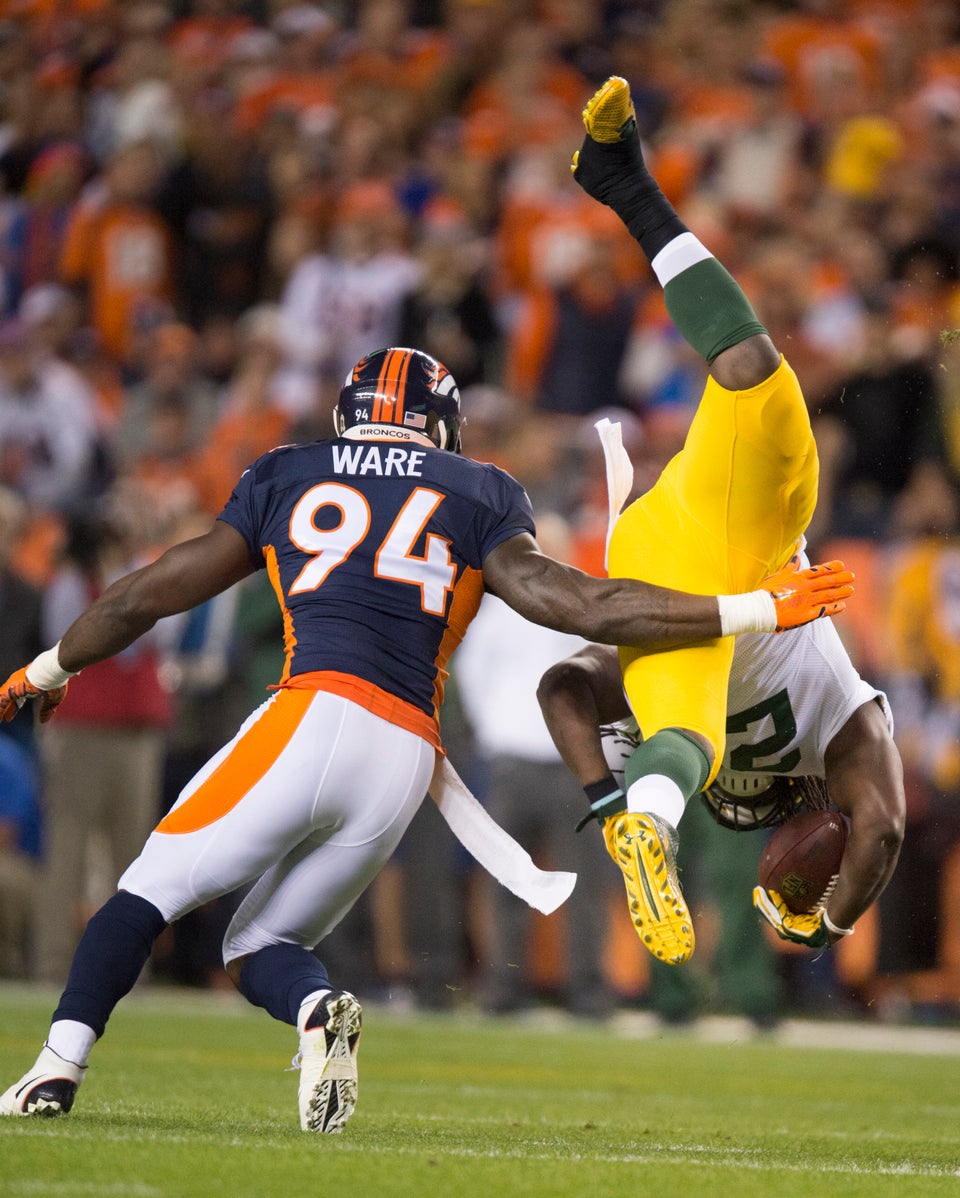 Amazing Photos From The 2015 NFL Season
Popular in the Community