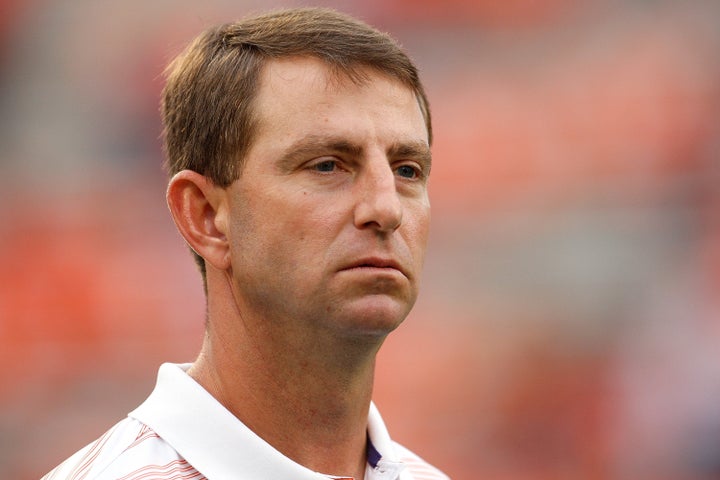 Fox Carolina was accused of swooping in on the popular Atlanta hip-hop dance "The Dab" on Monday night and reappropriating the move to fit a new narrative: that Clemson head football coach Dabo Swinney invented it.
An article produced by the Fox affiliate mistakenly attributed the move to Swinney after Carolina Panthers quarterback Cam Newton hit the Dab while celebrating a touchdown against the Tennessee Titans on Sunday. ESPN's Bomani Jones pointed it out and rightfully added two words: "wait wut."
Newton's touchdown helped the Panthers advance to an NFC-best 9-0 this season, which understandably presented Fox Carolina with an easy parallel: Swinney's No. 1 ranked Clemson Tigers are also undefeated (10-0), so of course Newton's successful Carolina-based football team would want to "channel" Swinney's winning dance moves. A quick Google search of the dance, however, would've helped Fox Carolina avoid the culture vulture tag.
For reference, here's Newton's Sunday afternoon Dabbing:
And here's how Swinney does his Dab:
Both are admirable efforts, but it's important to remember where the Dab comes from. It's not Swinney's invention, nor is it Newton's. The dance, credited to and popularized by Atlanta rappers Jose Guapo and Migos, dominated Atlanta's hip-hop scene last summer. It's since spread from its original regional roots, inflicting every person who's the least bit familiar with hip-hop culture. In the most recent high-profile example of the Dab's viral prowess, west coast rapper Kendrick Lamar crashed a wedding and Dabbed all over the newlywed's dance floor.
The Dab is indeed mainstream now, but remember, when doing the Dab to celebrate life, success and good health, follow Newton's advice and really DAB ON THEM FOLKS: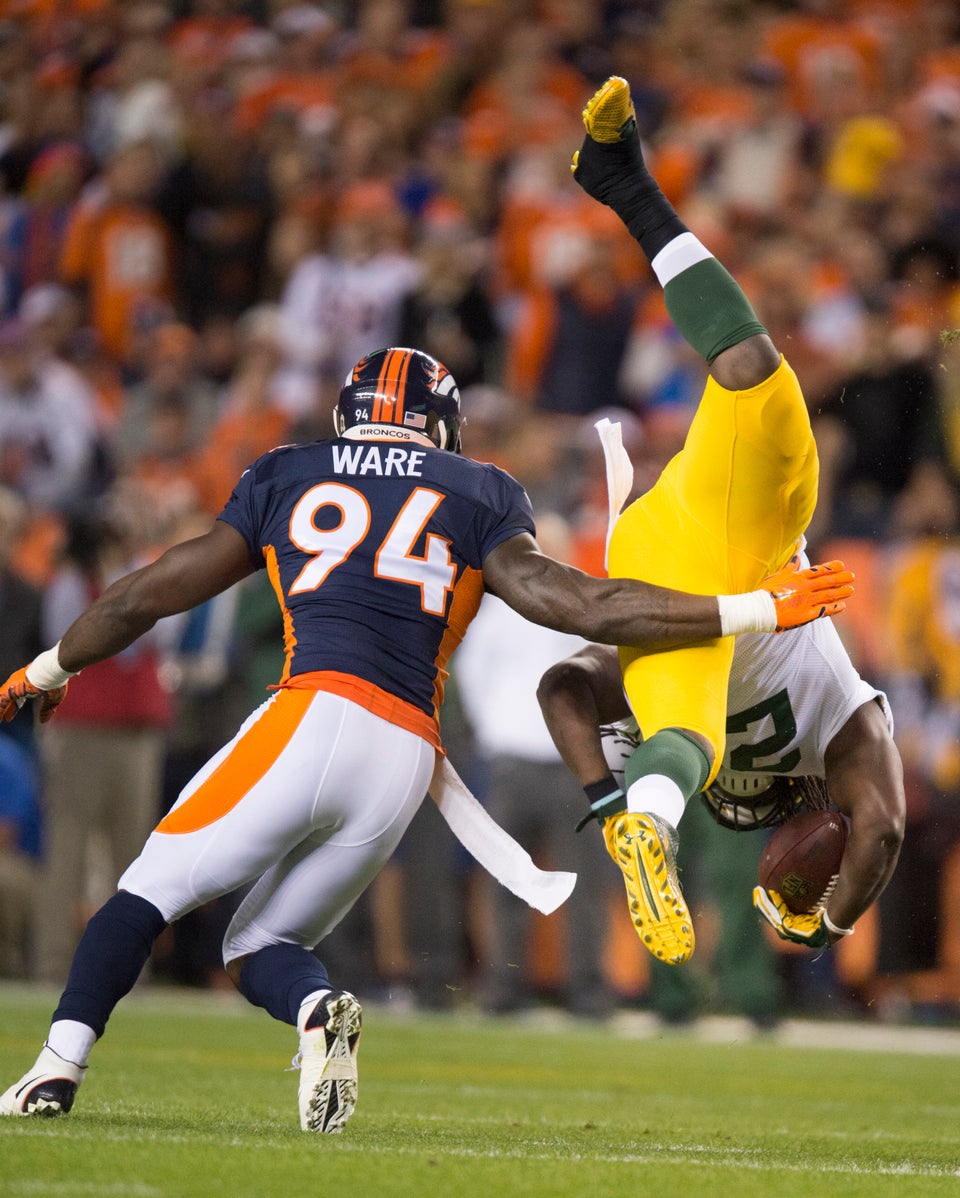 Amazing Photos From The 2015 NFL Season
Popular in the Community