The quarterback at first seemed to hold back sharing his thoughts. Then, he started to open up. Newton repeatedly said that he's a firm believer in people ― no matter who you are ― being held accountable for their actions, saying "I'm a firm believer of justice. I'm a firm believer of doing the right thing."
He then added: "I'm an African-American. I am not happy with how justice has been dealt with over the years, the state of oppression in our community."
Newton also expressed his concern for the families of the victims.
"When things happen in the community, it's not the fact that things are happening. It's the way they're being treated after they're happening. When you get a person that does some unjust things or killing an innocent person, killing fathers, killing people who have actual families. That's real. I have a son and a daughter that I'm responsible for. So how would I be if one day they come home and there's no more daddy?"
Check out Cam Newton's thoughts in the clip above.
Before You Go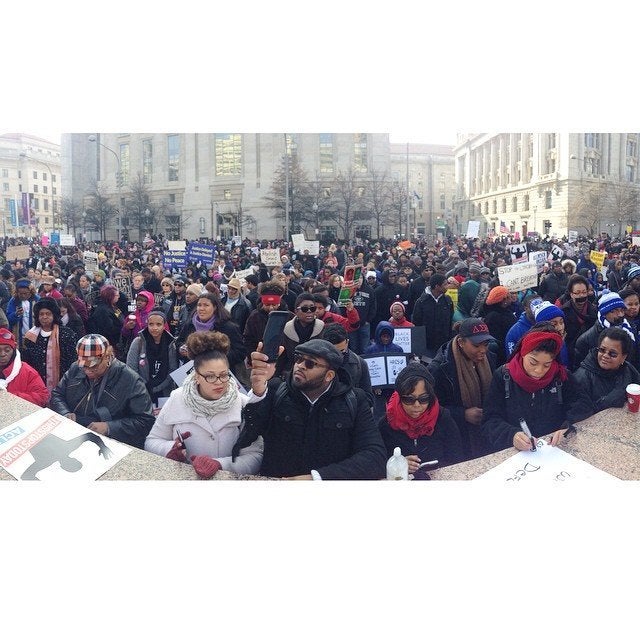 Powerful Black Lives Matter March In Washington
Popular in the Community