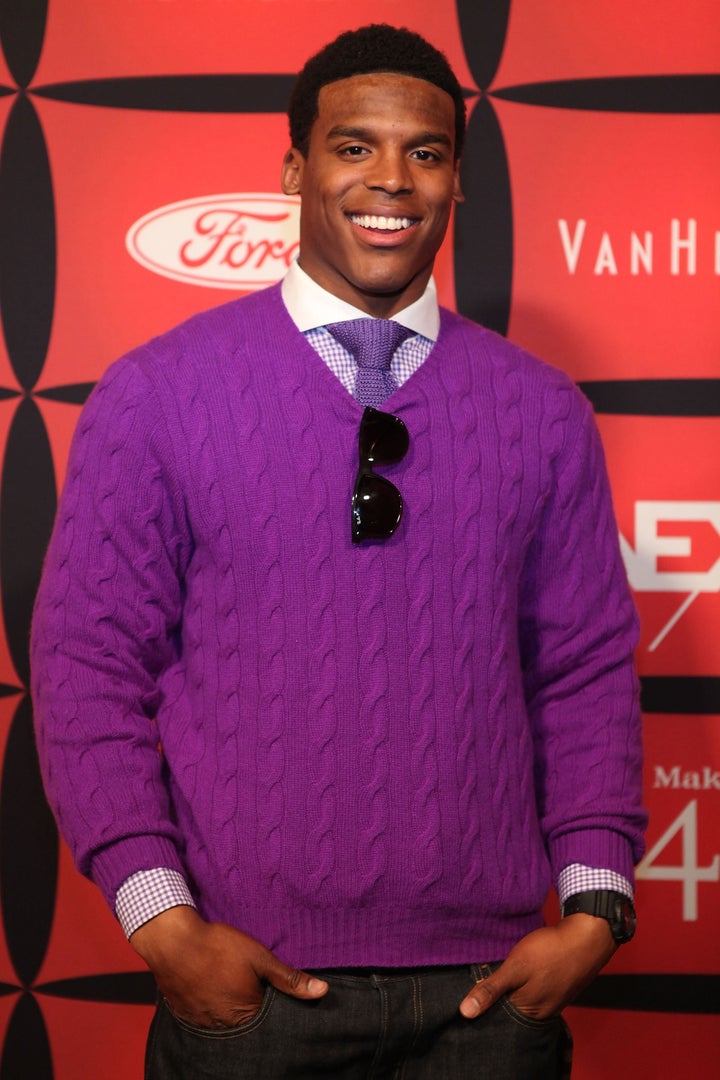 Although Cam Newton's day job consists of throwing touchdowns and helping lead the Carolina Panthers to victory--it seems the superstar quarterback is moonlighting as a fashion designer.
Well, not the real kind like Karl Lagerfeld, Tracy Reese or Alexander Wang. More like the I'm-just-going-to-throw-my-name-on-these-decent-mass-produced-threads-to-make-some-extra-money type. We're sure Cam loves a sharp tailored suit and classic v-neck sweater like the next guy, but we doubt he's actually sketching them out and slaving over a sewing machine "Project Runway" style.
Nevertheless, according to WWD.com Cam is set to launch a signature line of "fashion-forward, versatile, professional apparel options for men" at Belk department stores by fall 2013.
"He's not a designer but he has a very strong sense of style," Kathryn Bufano, Belk's president and chief merchandising officer, told WWD. "He wants to set an example for young people that looking sharp gives you more confidence."
New York Knicks' Amar'e Stoudemire and Boston Celtics' Jermaine O'Neal are just a few of the NBA stars who have launched fashion collections. Boston Celtics point guard Rajon Rondo took his passion for fashion a step further and spent part of his off-season as unpaid intern at GQ magazine.
Cam's line will offer a little something for everyone; from $28 t-shirts to $200 suits. But you won't find those trendy, geek chic looks that some athletes have been turning heads in.
"I have a range of styles, but nothing flamboyant," Cam told WWD. "I'm not into bow ties or suspenders, or pinks or purples. I'm more into sweater vests, clean slacks and blazers. I like preppie style sweaters. You'll see me in a suit and tie, things on the traditional side."
We can dig it. A classic, clean cut gentleman never goes out of style.
"He's one of today's emerging style icons," John Thomas, Belk's executive vice president of private brands, said. We wouldn't go that far--but he definitely has some swagger.
Check out Cam sporting a few looks from his signature collection--and check out all the stylin' and profilin' athletes at the 2012 Espy awards.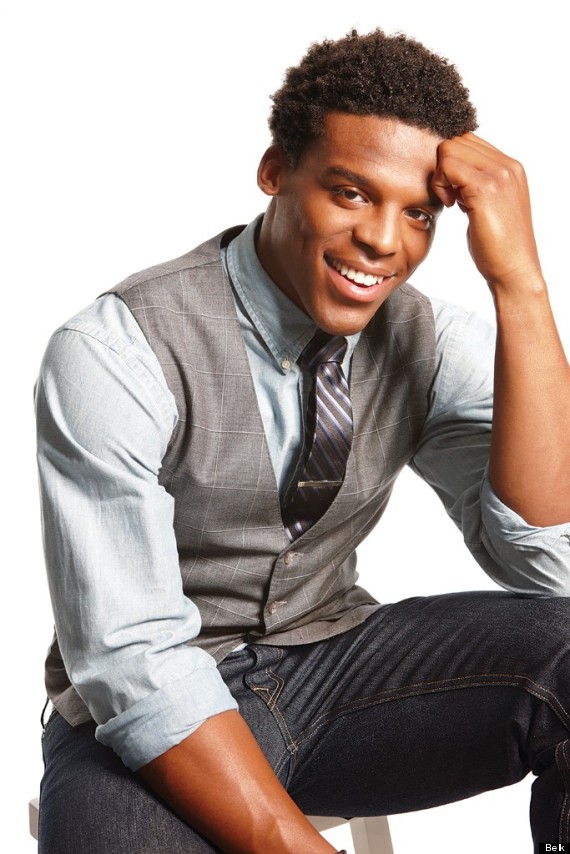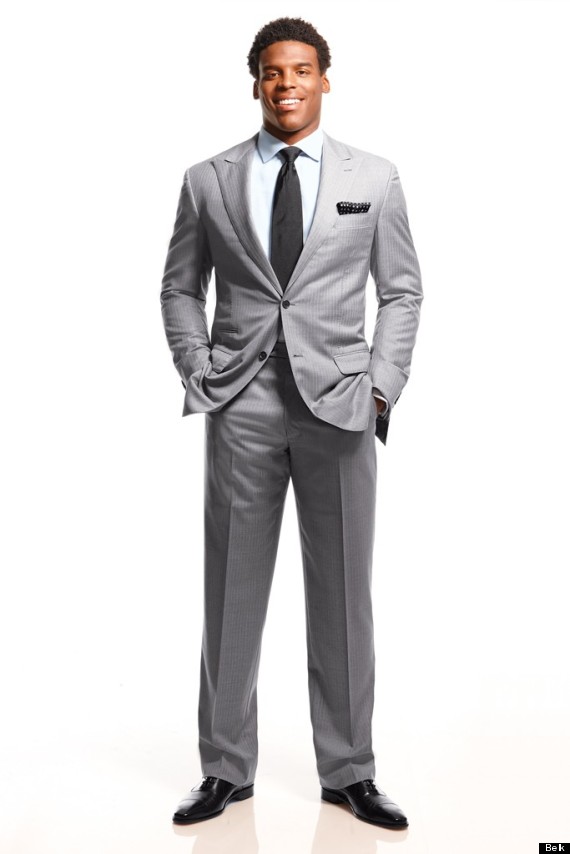 PHOTO GALLERY
2012 ESPY Awards
Calling all HuffPost superfans!
Sign up for membership to become a founding member and help shape HuffPost's next chapter