Carolina Panthers quarterback and racial injustice protester Cam Newton looked a little shaky on the matter of gender equality Wednesday.
During a press conference, Jourdan Rodrigue, who covers the Carolina Panthers for the Charlotte Observer, asked Newton:
"I know you take a lot of pride in seeing your receivers play well. Devin Funchess has seemed to really embrace the physicality of his routes and getting those extra yards. Does that give you a little bit of enjoyment to see him truck-sticking people?"
Before answering the question, Newton felt obliged to point out the sports writer asking the question was a woman.
"It's funny to hear a female talk about routes like that," he said. "It's funny."
Looking at the video below, it seems as if Newton expects the rest of the sports writers to laugh at his clip. No laughs are forthcoming, forcing him to then actually answer the question Rodrigue posed.
Still, Rodrigue admitted on Twitter that Newton's patronizing remarks were uncalled for.
She said she talked with the quarterback after the conference, but apparently it had little impact.
Rodrigue is getting support from fellow sports writers ― male and female.
No wonder the team attempted to release this "make nice" statement a short time later:
Rodrique later explained what didn't happen during the meeting: Any kind of apology from Newton.
Before You Go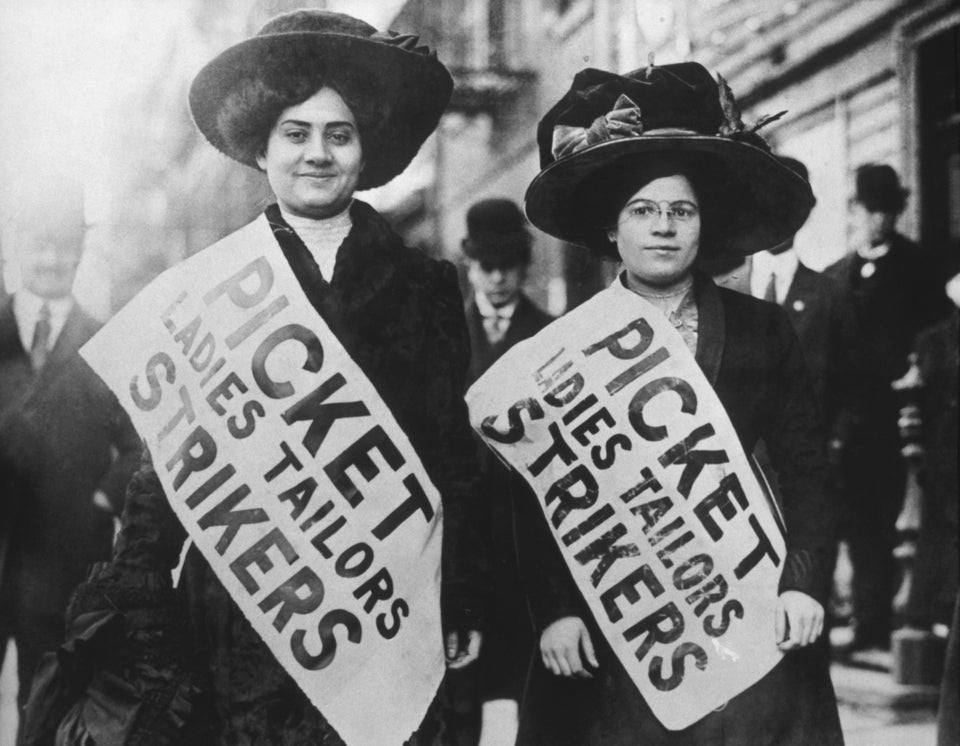 Women Protesting Throughout American History
Popular in the Community