Cam Newton is a young man with refined taste, and he wears it very well.
Having made quite the impression as quarterback for the Carolina Panthers, Newton has now stolen the spotlight off the field as the face (and body) of L'Oréal's new Drakkar Essence fragrance.
But don't scoff at the idea of yet another handsome athlete fronting a beauty campaign just yet. Newton knows first hand the power of cologne -- especially Drakkar Essence with its masculine-yet-sensual blend of spearmint, sage, tonka bean and musk.
"You can't wear this with sweatpants," he said, describing the scent. "It puts you into that mentally that 'I got looks to kill.'"
With that kind of bravado, we knew this NFL player could teach us a thing or two. So we asked Newton to share his best tips on everything from fashion to fragrance. Here are the highlights:
On what men can't afford to ignore when getting dressed:
[I think you can't ignore] the small, intimate details of a person's delivery. If you're wearing a suit, make sure your tie is put together very well. No matter your style, your swag, make it be you and all of you.
On what every guy should have down pat by the age of 25:
I think every guy should be able to tie a tie or a bow tie.
On how to shop for the best cufflinks:
I find my most valuable cufflinks to be the cheapest ones I've ever bought. I'm a big proponent of my roots and the things that I've done in the past, like I've always found different cufflinks with Auburn [the school that I went to] colors or tiger logos.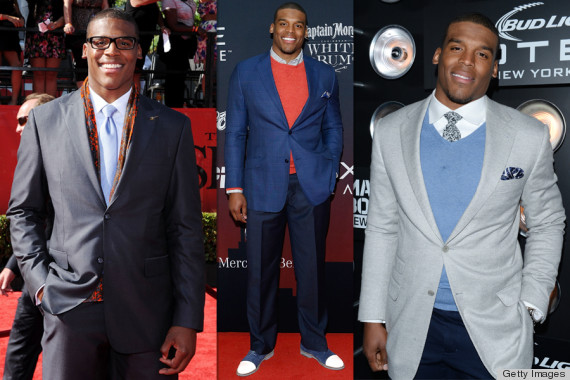 On what makes a great suit:
Color and not being too match-y. After a while you have to take a chance. It's easy for a person to wear a suit or outfit that's blue-blue, black-black-black or red-red. You want to look nice, look neat and also sleek at the same time. The biggest impact comes from the things that people overlook at times.
On the trick to looking casual and not sloppy:
I think one thing that goes unnoticed is working in your body of framework. If you're a guy that's 5'2" and 150, why are you wearing 3X pants? No matter the jumpsuit, the style... it has to fit. It goes with a distinguished feeling whether you're wearing jogging suits, dress pants or slacks. If it fits on you the way it's supposed to people will look at you differently.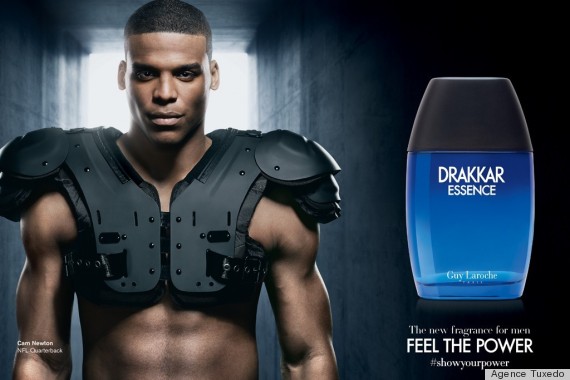 On the best way to put on cologne:
You have to do it when your pores are open and that's probably pretty much right after a shower. The secret is to have it just enough, but not too much. Any type of fragrance, especially with Drakkar as such a bold, loud fragrance, you want just enough to raise suspicion.
On how he maintains his super bright smile:
I don't [get my teeth whitened]. Other than a dental check-up, for me the biggest thing is not drinking any alcohol. I've never drank or smoked a day in my life. Never did any type of drugs that weren't prescribed to me. I think that has a lot to do with it. The toxins in people skin... some of the things we put in our body are harmful. And we're not educated enough to know that.
I'm a guy so you won't see me with no makeup kit. I just make sure each and every morning that I brush my teeth and wash my face. It relaxes me, but most importantly, it soothes the muscles in my face. When you get that type of euphoria, everything else will be good.
Drakkar Essence ($46-$88) will be available mid-August at Macy's, Dillard's and Belk stores nationwide.
This interview has been edited and condensed for clarity.
Before You Go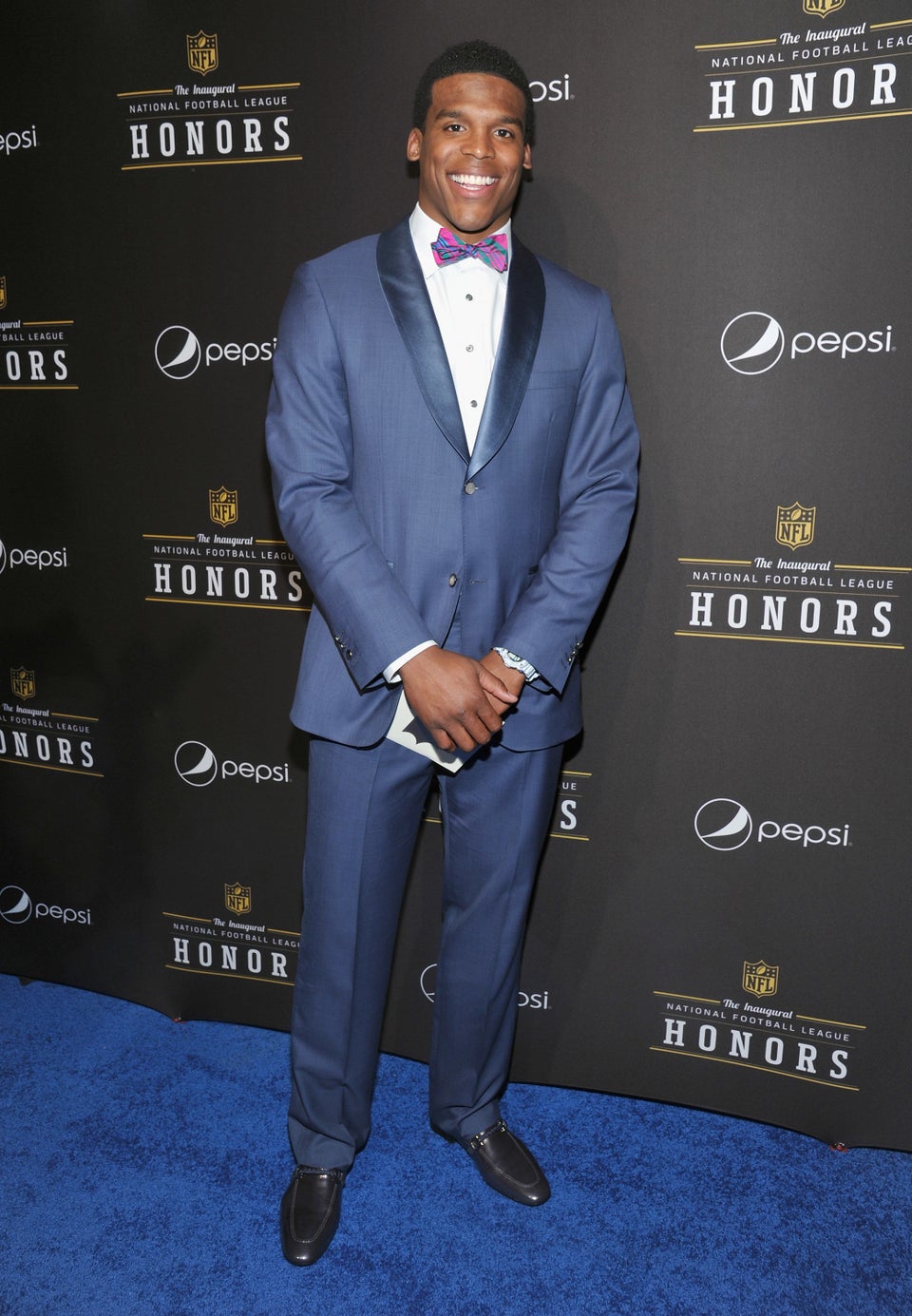 Cam Newton's Style