Once again, Cam Newton handed touchdown balls to young fans in the Panthers' stadium on Sunday.
They say actions speak louder than words. So in perhaps the best possible response to a letter published last week that deemed him a bad role model, Carolina Panthers quarterback Cam Newton acted out his character and kindness on Sunday when he gave away each of his five touchdown balls to children in the crowd.
While Newton threw for each of the touchdowns, his handoffs were maybe the most notable moments of Sunday's contest against the Washington Redskins. After each score, he'd jog to the grandstands and hand over the pigskin, to the delight of young kids wearing Panther blue.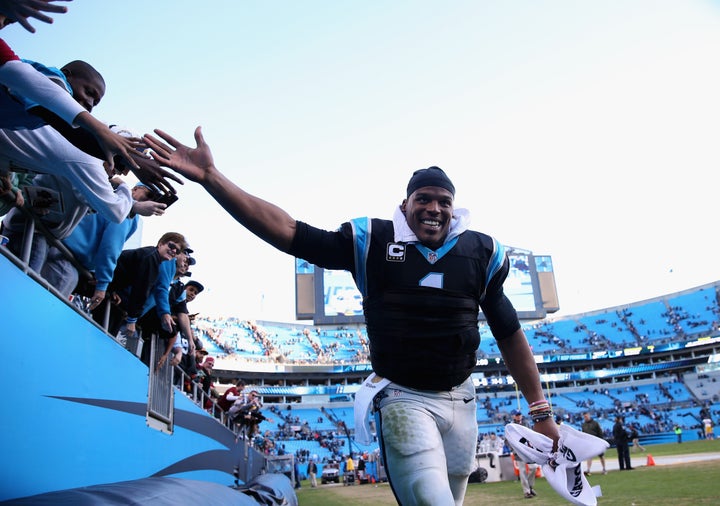 His acts of kindness came six days after The Charlotte Observer published a letter in which a woman called Newton's on-field "dabbing" celebrations "arrogant struts" and accused him of looking "like a spoiled brat." When Newton refused to further fuel the fire surrounding his dancing, the woman apologized for her comments, writing that she was sorry she didn't "understand him better." Newton had tried to deescalate tension by stating that "everybody is entitled to their own opinion. You can't fault her for that … If she feels offended, I'll apologize to her, but at the end of the day, I am who I am."
And Newton was who he was on Sunday, both when he dabbed on the Redskins and when he gave away those five footballs to the fans in the stands.
So next time we accuse someone like Newton of being "a spoiled brat," let's look at the complete picture, watching to see what he does after the whistle is blown, when he stops dancing and heads to the sideline to bring smiles to the faces of the young kids in the crowd.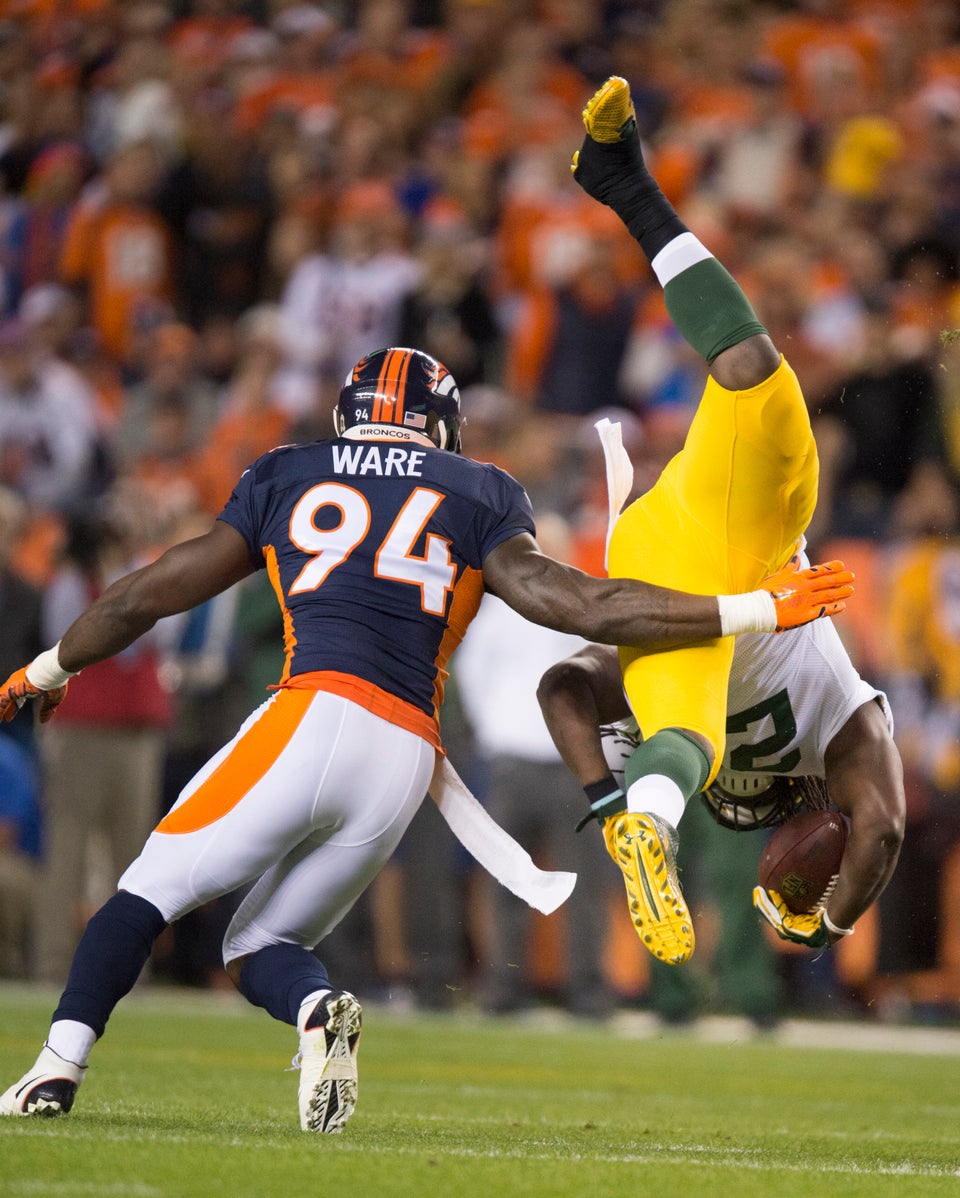 Amazing Photos From The 2015 NFL Season
Related