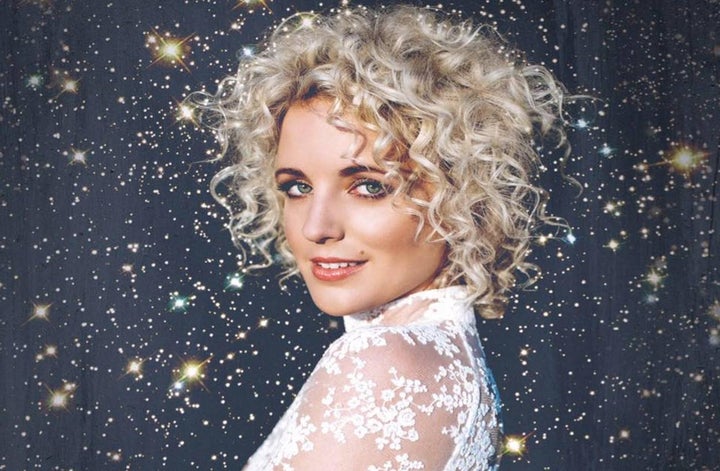 Country music singer/songwriter Cam started out in the music industry writing for several artists like Miley Cyrus opened up for Dan + Shay on their 2014 tour. After showcasing her skills as a gifted artist, Sony signed her to their label and released her first major studio album Untamed. Her single 'Burning House' became a huge hit and was even nominated for a Grammy Award. Her hit single was also featured in the Billboard's Top Country Albums chart, landing at number 2. On top of that, she also received a double nomination for the 50th Annual CMA Awards this year for her album. She's now out on the road for her highly anticipated Burning House Tour. I had a chance to speak with her about doing her first solo tour, the success of her album, and being nominated for her first Country Music Award.
All right Cam, so lets start off with your Burning House Tour. How does it feel being able to headline your first tour?
Cam: It feels amazing. It's like what you dream of, you know? For me, it was what I have dreamt of for a long time. I love the fact that I'll be able to put on a full show. A lot of these opening slots, which has been amazing with Dierks and Brad and Dan + Shay - all those. And I mean just everyone has opened up for this entire past couple years we've been honing our chops. And the band has been with me since the very beginning, so we've gotten really tight knit for the show. It's really dynamic, its all live or we trigger sounds live, we don't have just tracks running - which is so still great, you know? We try to keep everything less karaoke and more organic. And then we have cool production that's going to be even in these smaller clubs, just intimate and kind of brings everybody in for a full adventure. Like I love that everyone gets to be present, kind of in a different moment – like I know everyone saves their money for these kinds of shows and I always loved going to the shows that you got so lost in them – you got kind of taken somewhere. So that's what I really want to do for everybody. And yeah - especially the people that get to come early and do the sleep walking adventure – that's like the meet and greet plus like stories and talking and cool other stuff so - Yeah I just feel so cool to be able to create a world for everybody. I don't know if that makes sense but that's always kind of been something that I've loved and I've always admired. Just like Walt Disney and Jim Henson did stuff for other reasons, so I feel like I get to be a little mini version of them.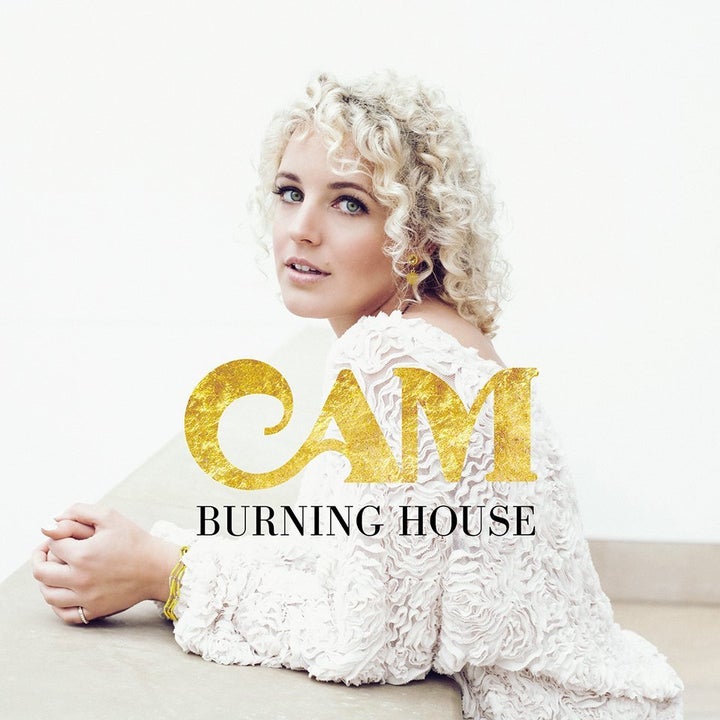 Okay, so I know you're starting a tour on October 27th. Is there anything that you're doing to prepare for the tour?
Cam: Yeah well we have - we have a whole set of rehearsals. The first ones are just music based and the second round is with – for lights and production, which is really cool. And then in – actually, just starting tomorrow I head to California. I'm actually going to get married and then go on honeymoon so I'll work on my tan as well!
And I also know that you got nominated for a CMA Award. How does that feel?
Cam: Yeah those are my first CMA nominations. I presented last year for Best New Artist, I believe with Brett Eldredge. We presented it to Chris Stapleton. And that's kind of like – the extent of my involvement was just me being there to present. This year it's crazy to be nominated for these huge categories like Song Of The Year and Music Video Of The Year, which feels really incredible. It's – those are songwriting – you know that award goes to the writers; it doesn't go to the artist. So it means a lot just to get that as a writer – because I wrote or co-wrote all the songs on the album. I spent a lot of time. I care a lot about songwriting process. That feels really rewarding, for that to be one of them. And the music video, we – my manager and I – we love getting into music videos. I didn't think I would be so excited about it, but I think it would have to do with that creating another world thing but I – I love it! Like the Burning House video and the Mayday video have just been so much fun to make. So Trey Fanjoy is the director on that one and she killed it!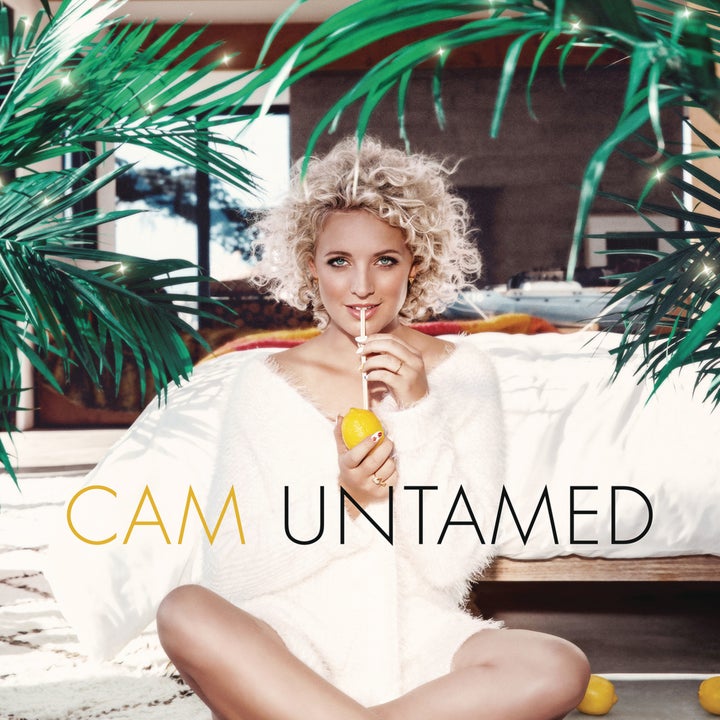 Can you tell me a little bit about the album, because I actually got to listen to it and it sounds pretty amazing? Tell me the work behind that.
Cam: Yeah we – so I was actually in psychology research until I was 25. I was working in labs and doing papers, and I decided to switch and started writing and working on stuff on my own – and this album came out of those first few years of working on stuff on our own. And my manager Lindsay Marias and I kind of decided we didn't want to meet anybody until we were ready. We knew that first impression was so important and so we got a Kickstarter fund and we made about 90% of the album by ourselves. We didn't meet anybody we worked with Tyler Johnson and he was working with Jeff Bhasker, so we had to work with Jeff who actually just won Producer of the Year for the Grammys last year – this year. And, so we made this awesome album, kind of in an incubation sort of period and then we took that around to the label and they were excited and we went with Sony and we love – I just, I remember being so nervous because we hadn't really shown it to anybody. And going into Doug Morris' office who's the head of all of Sony up in New York and he just sat back and closed his eyes and started singing along to 'Burning House' and at the end of it he was like "That's the reason I got into the music business so that somebody, someday would walk through my door and sing a song just like that" and I was like 'Whoa! Shit, we did it! Thank God!"
That's pretty amazing! So, how does it feel being able to share your nomination for the Country Music Awards with all these other great artists like Blake Shelton and Carrie Underwood?
Cam: Yeah it feels – it was crazy enough to be there last here and have people recognize me and talk to me that are like – it's so funny, I keep forgetting if I actually know people or if I've just been watching them on TV for so long you know? Like, do I know them or do I just think I know them. But being amongst them, nominated – feels just – I'm really grateful and it also feels completely bizarre. Still, to like be in the same category as people that have been doing it so well – for most of them more years than myself. So yeah, I feel really honored. And the country music community is just so amazing and welcoming and really tight knit that it still feels very comfortable. It's a little – it's kind of crazy like performing in front of them but in general everybody is just so sweet and excited. So yeah I'm really excited just to be up there with everybody.
Do you have anything special planned for the ceremony? Will you be going to performing?
Cam: I don't know if I'm performing or not yet but I do know that I'll be bringing my date, which will be my husband at that point which will be really fun and then I think afterwards I'm just going to plan – I like to plan some kind of big party usually, especially with the band and all the crew and stuff that's been working with me for such a long time so we can all – it's hard to remind yourself when to celebrate because it's such an ongoing business, there's always so many ups and downs and I think it's the best part about awards, is it kind of reminds you to stop and take a picture and acknowledge what you've done this past year, acknowledge what amazing music has gone out into the world and just sort of celebrate each other – and I mean the win part is nice but it's really just great to have a moment for everybody to get together and celebrate all the hard work that's being put in.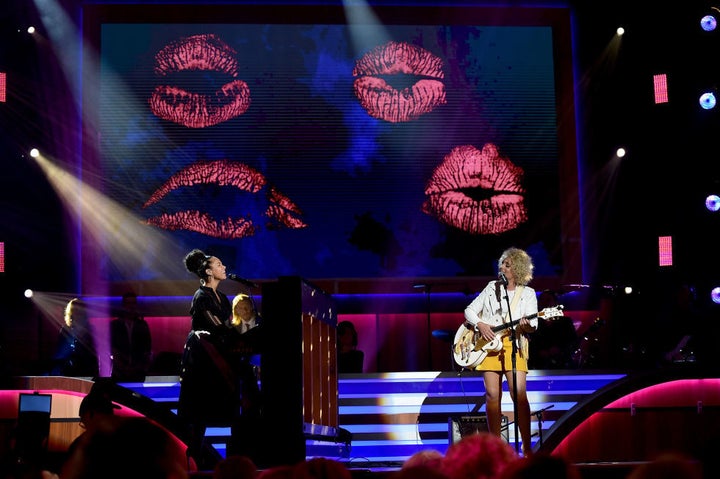 Speaking of awards, I know you had the most talked about performance at the ACM Honors when you sang a duet with Alicia Keys. Why don't you tell me a bit about that experience?
Cam: She is the coolest person alive. Like I had to clean out my parents' closet recently because they're moving and I had a bunch of my old childhood stuff and I have like her first CDs and stuff and like, so her dueting with me was like - kind of, a little bit nerve racking – because she's just so talented. And she comes out and she - you know how she's kind of like on this natural glow thing right now where she's like not wearing that much makeup. She looks gorgeous. She's like the cutest – but has the cute little kind of overalls on and she comes out and she just – is so calm and sound that she makes everyone feel great around her. So it's so easy and she's so – she takes it very seriously. Even though I know this isn't her genre – this isn't her song, she takes it very seriously and makes sure that its presented so well so she – I really admire her and we happened to hang out in the dressing room – kind of just leading up to the performance and she's just the cutest like – she was singing her kids to sleep on the phone and we were like snapchatting together and – oh my gosh, so it felt so good to be up on stage kinda with my new pal and we just killed it. The vibe, it just – you know emanates from her. So it was, it was really, really, really fun and I'm glad that for everyone in the audience and what they kind of felt – I think to them is as good as it felt to us.
And did she offer any encouraging words to you before the performance?
Cam: I think she – mostly we kind of talked about how – I think I was telling her she just – she just impresses me so much, how calm she is. We were talking about motherhood and she said she feels like this business prepares you very well for motherhood actually, because you are up really late and you're tired all the time. So she said it kind of like a normal thing – you know you're used to being like you know a boss and it, it sort of you know it helped put her in so I think that's what my favorite thing that I took away from hanging out her was that.
So going back to the tour, I also wanted to ask you are there any cities that you're looking forward to performing at?
Cam: Oh yeah, I'm actually really – all of – I'm really excited about all of them. We went on tour; I think it was two years ago now with Dan and Shay when I first got started. I got – I think I barely couldn't find Sony. And a lot of these spots are the exact same spots that we went with Dan and Shay, so we purposely took them. I love like – Trocadero's, is so cool. Cain's Ballroom's so cool. Joe's was the first place that ever asked me come and play acoustic by them and so they've been kind of behind the whole time. Highland Ballroom in New York, I love that spot. Yeah, everywhere that we're going has like a familiar feel to it. I'm really excited and it's just so cool to think that like it gets to be my show this time – it's kind of crazy. I'm probably gonna cry a little bit every day we do it, but its a huge milestone.
What is it that you're most looking forward to in this tour?
Cam: I think in this tour I'm really looking forward to the fact that the people that are coming to this tour are my fans and my little Cam family, like these are the hard core original people. And I'm so excited to put on a show that I know there's going to be a lot of years together with these people and we're – you know I'm going to grow, they're going to grow, and like we're going to see you know bigger thing. But I'm just so excited to put on such a great beginning, you know for them because these are the people that know all the words to all the songs on my album. These are people that know songs that aren't even on the album that are maybe on YouTube somewhere and man, they are the ones that are going to help drive this career too with me. So I think probably my favorite, favorite, favorite thing about this is just that I get to meet and hang with my really true original fans. So that is gonna be really special to give all of them a big hug.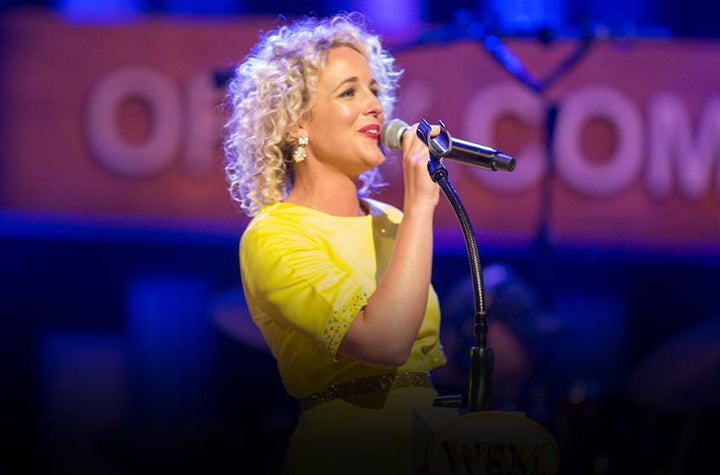 There was also a time when you got to perform at the Grand Old Opry of all places. How did it feel being able to go there and sing on stage with these other great artists?
Cam: Oh yeah we – I mean - The Grand Old Opry is like - and the fact that they've got – I ve gotten to perform at the Opry a few times now and they've got – you know the circle from the original stage. They've got that there and its just like, it's – it's funny because when you go into it everyone goes 'Oh its overwhelming, its so wonderful' and you – you kind of have to think to yourself like 'OK maybe its just getting hyped up' - you know I know its special, but everyone talks like so goosebumpy about it you know. And I remember the first time I got to walk out there, I just rehearsed with the band and the band is amazing and they all are so reverent – I guess would be the word. Everyone is just – there's so much love for this place and this home of country music. The audience all feels that way. They are all giving so much love and every performer too. And I got to talk to Bill Anderson before I went out there and he was going to introduce me and it was just so cool talking with him about – I mean he's just a guy who's had hung out with Buck Owens I mean it's crazy. So when I first walked out there, I just felt it when I came out on stage. The thing that I thought was maybe overly hyped but it wasn't. You get out there and you're so touched. The band, the audience, and all the people and crew that work at the Opry and it just becomes this vortex of good vibe and you step into it and you step on that circle. You know in the place that these people have looked up to for such a long time like Patsy Cline's been there and you get to stand in that same spot and sing your own music. That – there's something really special about that not other – I don't know another genre that has like a physical place that is like the home – or you know like the mother church.
Thanks for talking with me and good luck with the tour. Congrats on the wedding and I can't wait to see you on the road.
Cam: Yeah thank you. I hope I get to see you out there too.
To follow Cam on her social media and upcoming tour dates, please visit:
Calling all HuffPost superfans!
Sign up for membership to become a founding member and help shape HuffPost's next chapter