A small group of Cambodians -- some of whom only recently learned to swim -- is doing zero-visibility dives to rid the country's waters of bombs. Photographer Charles Fox has documented their journey in an incredible new photo series that beautifully captures these unexploded ordnance divers trying to make their nation a safer place.
Decades of conflict in Cambodia have made it one of the most densely mined countries in the world. The country has worked hard to eliminate these threats, with numerous groups clearing Cambodia of mines and significantly reducing the death rate from these weapons in recent decades.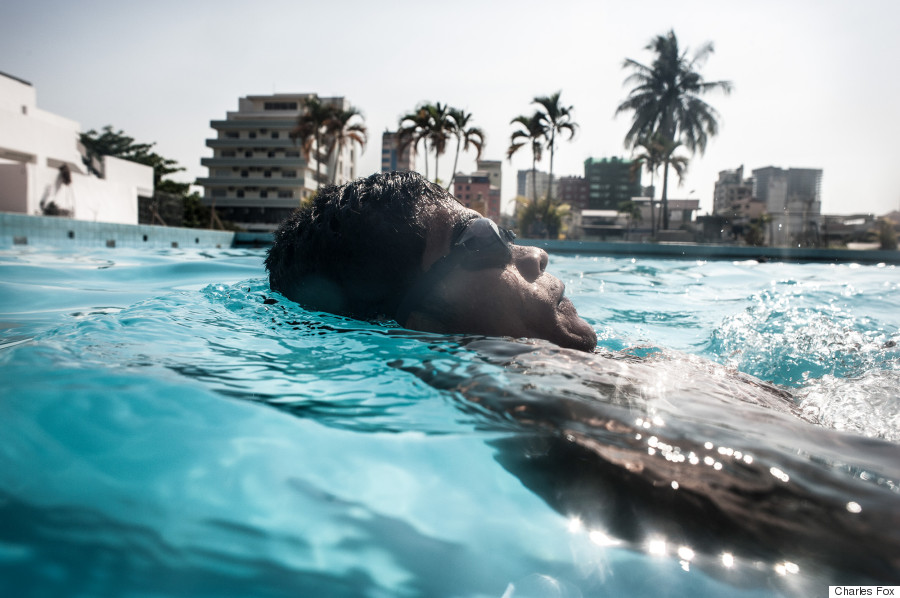 Fox started photographing the unit after seeing a small item in the local news. He got to know the nine members as he documented their progress.
"Most of them couldn't swim at the beginning, and none of them had ever dived before," he told The WorldPost.
The divers face dark, difficult conditions and the hazards that come with handling unexploded ordnance. "If that UXO goes off in the water there's very little chance they'll survive," Fox said. But despite the risks, the divers approach the job with a humble dedication.
"They haven't changed, they're just still these really down to earth guys who do an incredibly dangerous job," he said. "This group of guys who couldn't even swim volunteered to do this work and two years down the line, they're pulling stuff out of the river."
The team this week led a search that uncovered a 500-pound bomb left over from the Vietnam war.
Fox was awarded a space at the Brunei Gallery in London to exhibit his work in July. He's currently raising money on Kickstarter to pay for making the prints for that show and for an exhibit that will take place in Phnom Penh, where the divers will get a first proper look at the images of their success.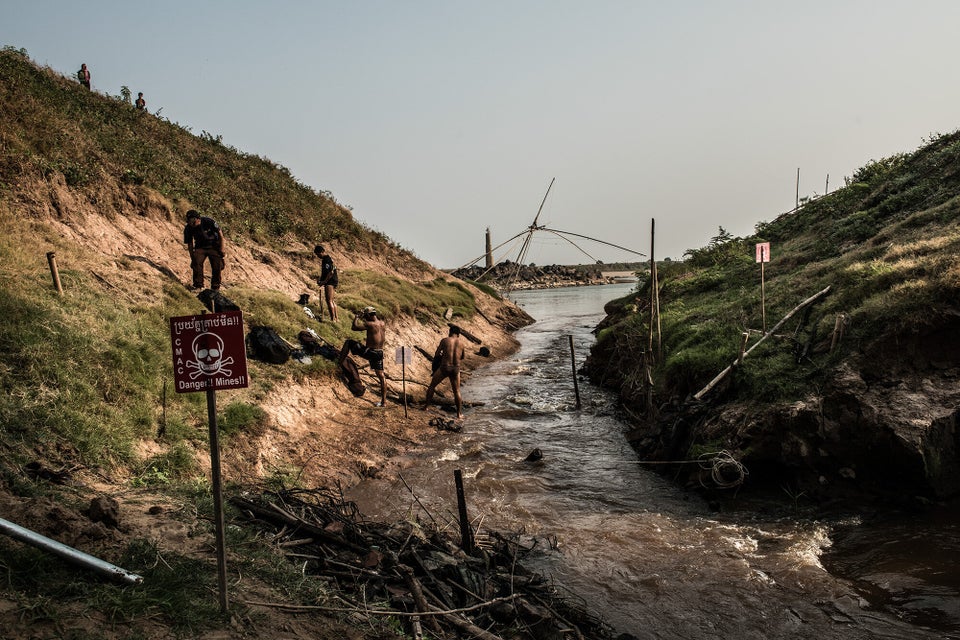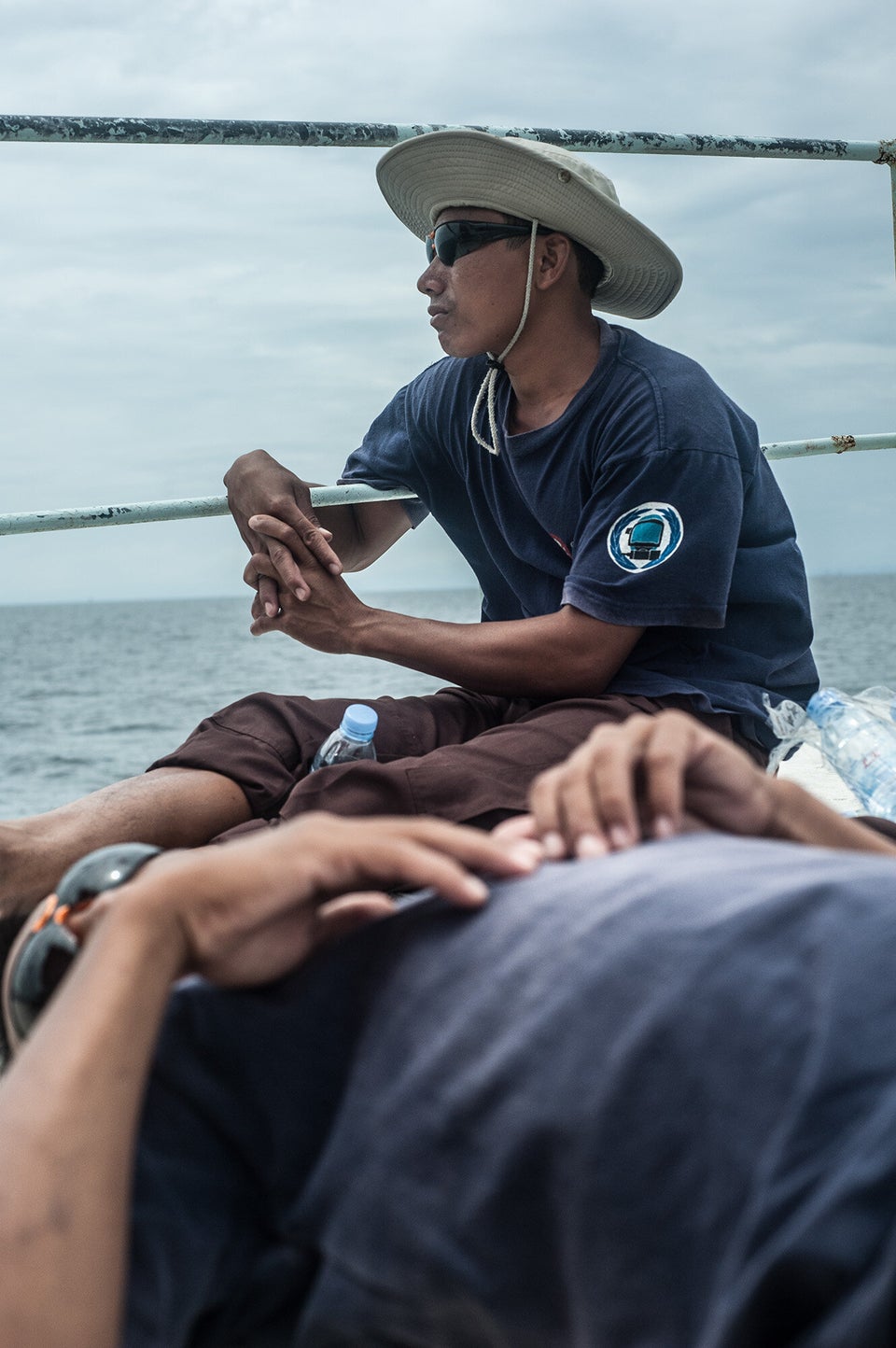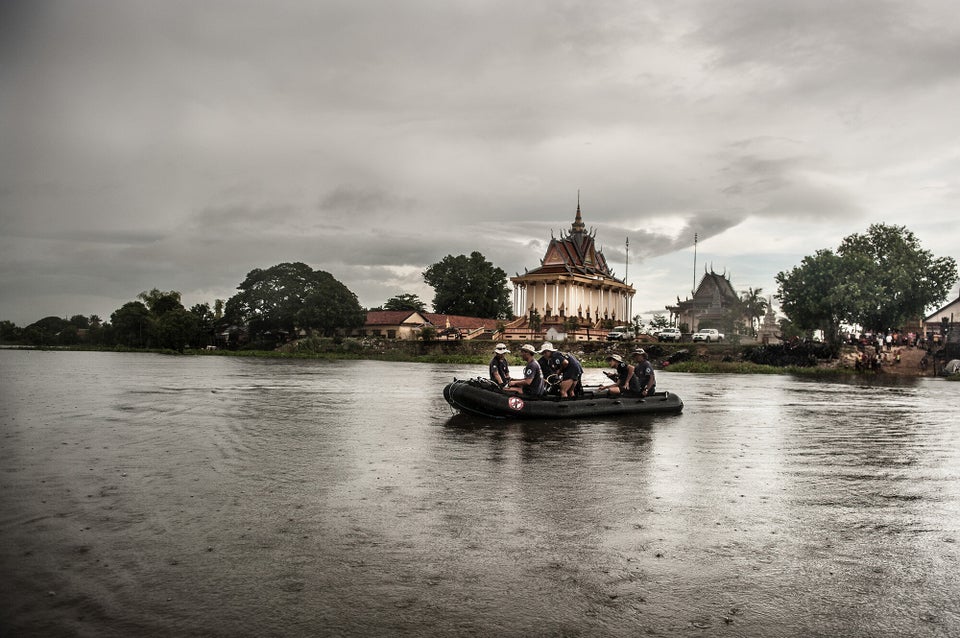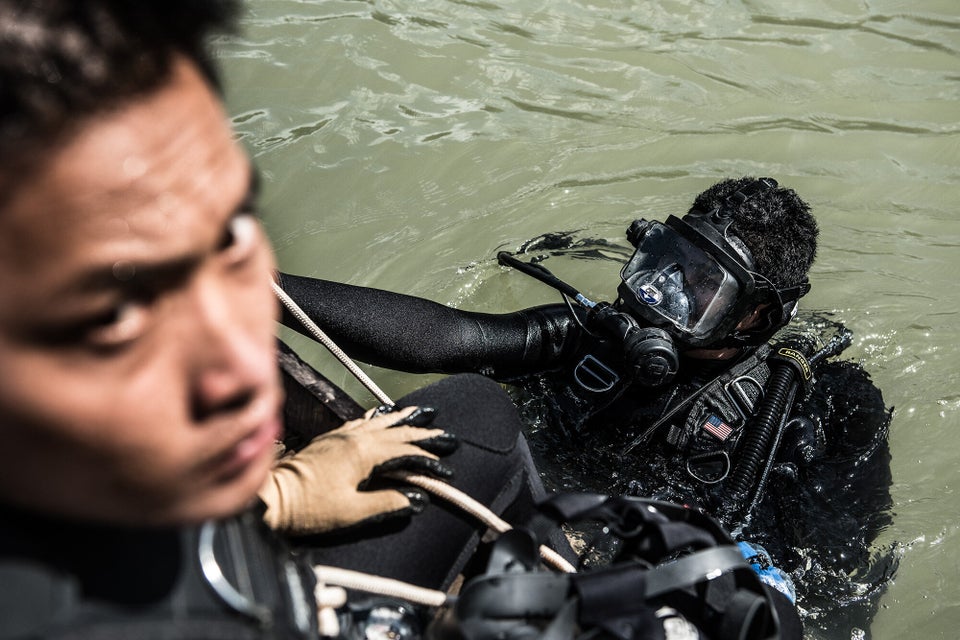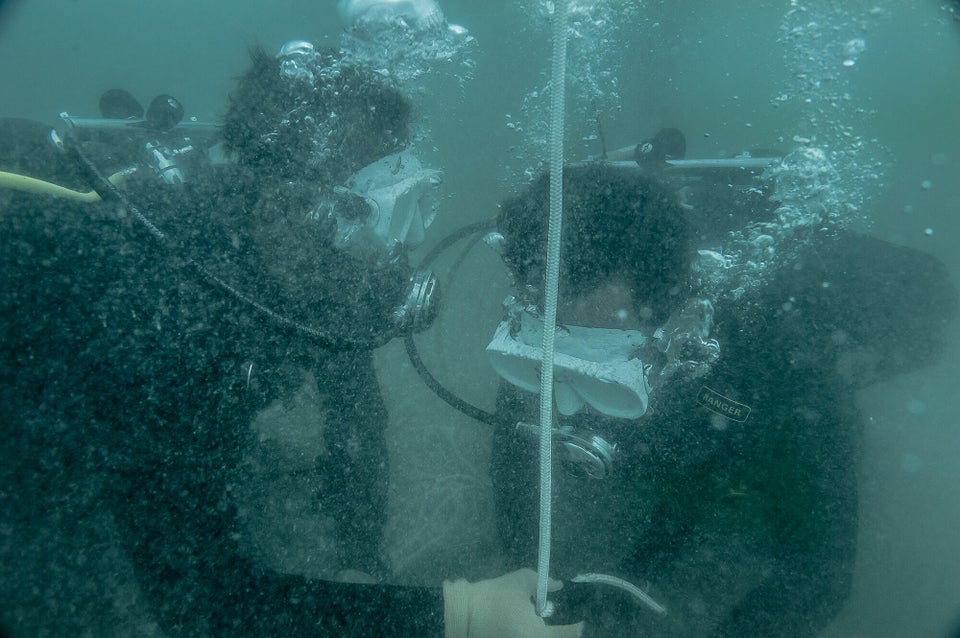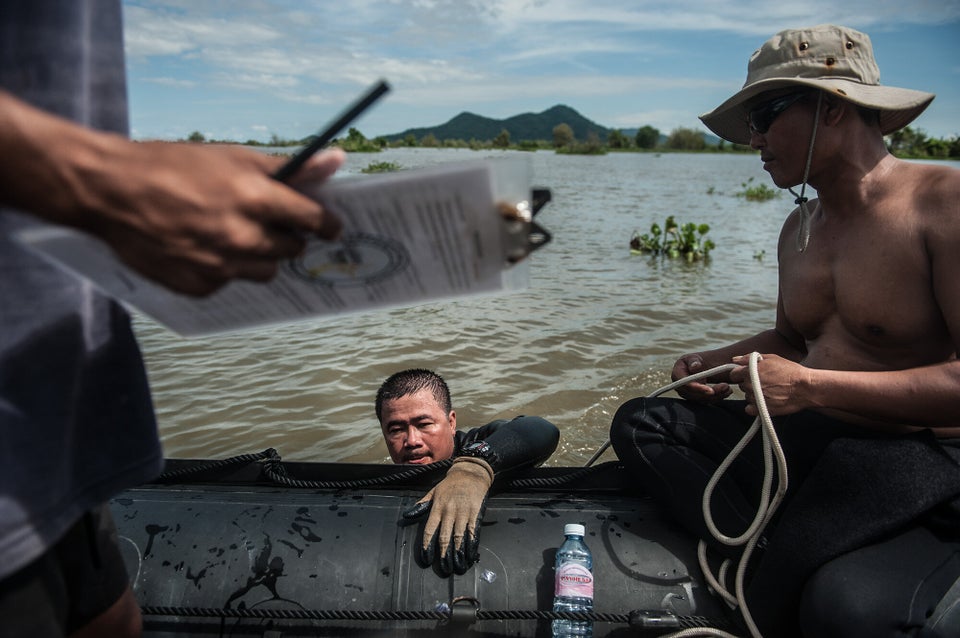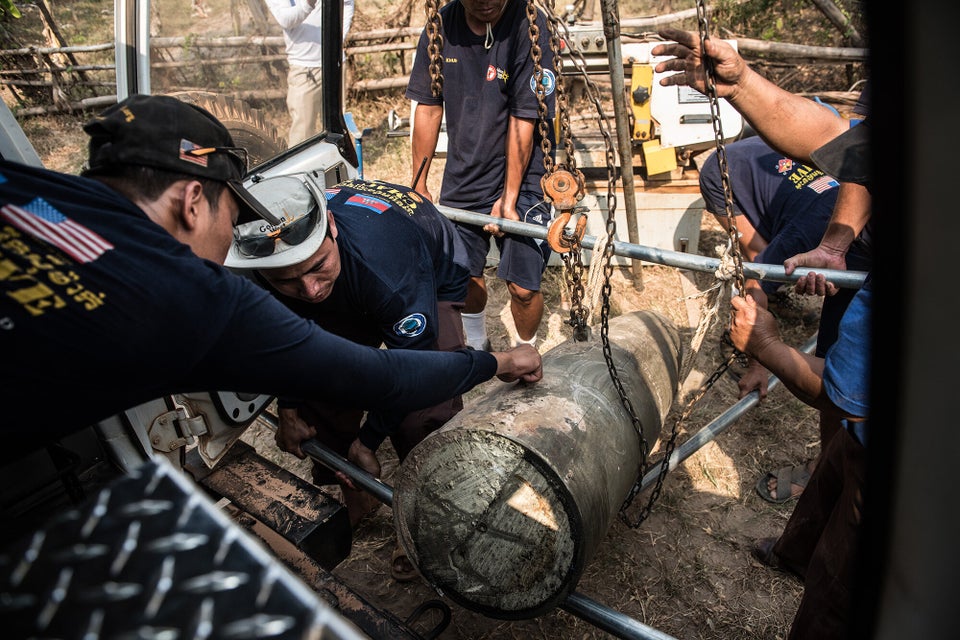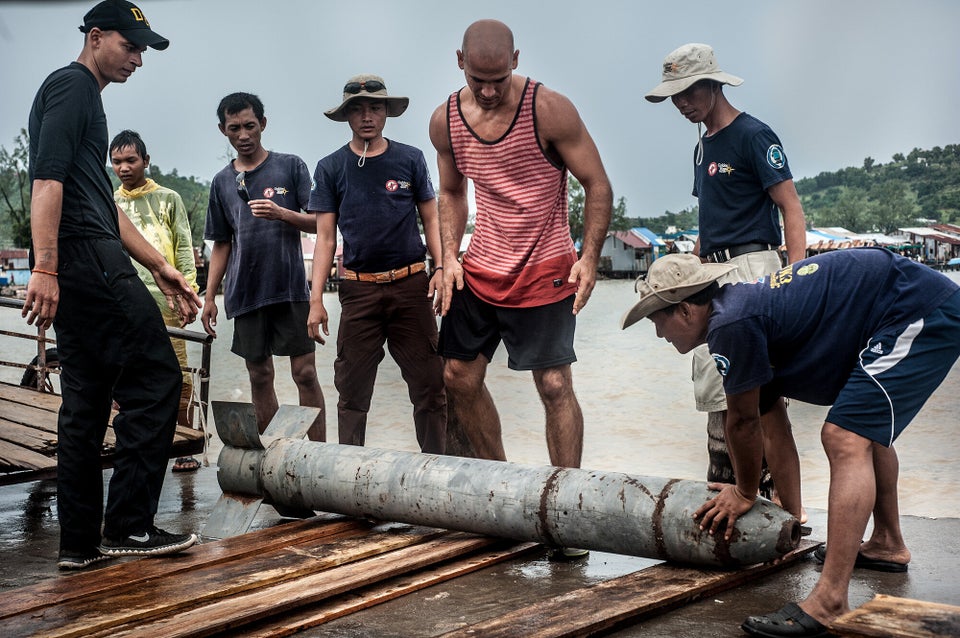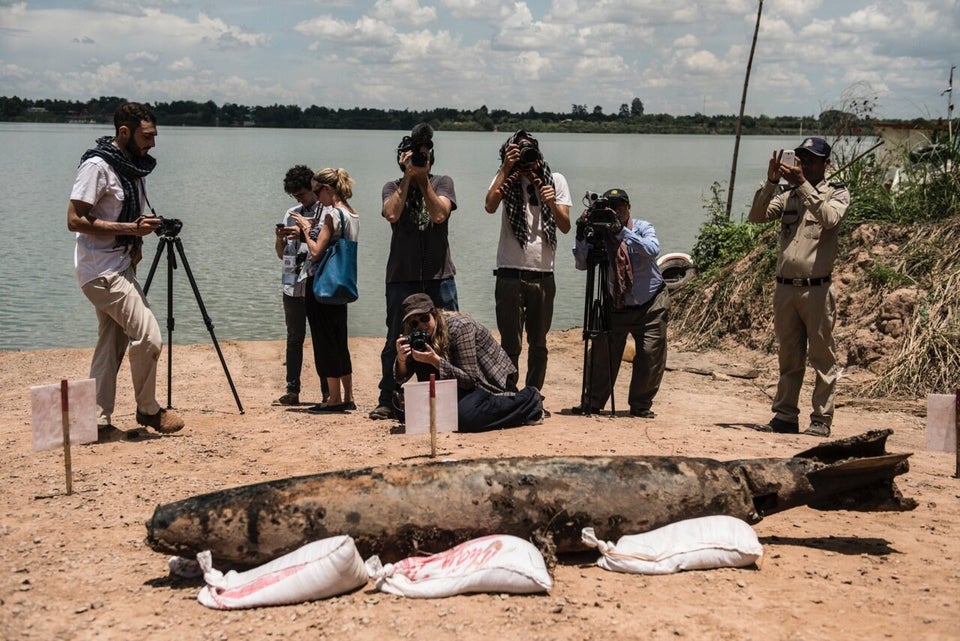 Support HuffPost
The Stakes Have Never Been Higher
Related
Popular in the Community