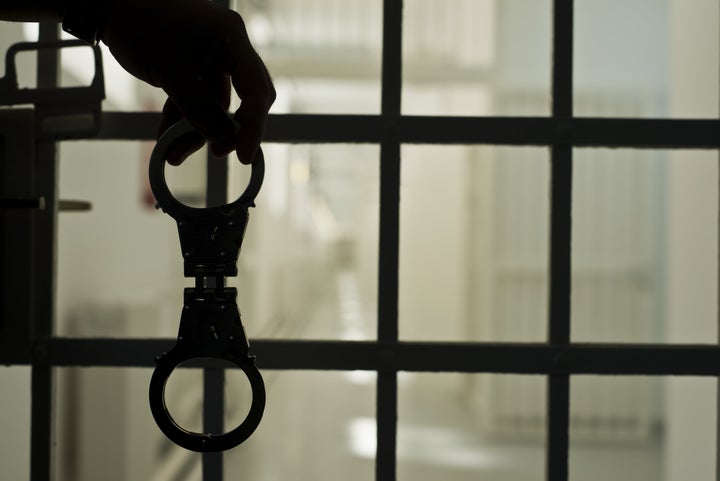 Cambodia is tackling its chronic issue of overcrowded prisons by building a new luxury detention center exclusively available to inmates who are willing and able to pay "rent."
Construction of the $4 million state-commissioned facility is already underway, the government confirmed this week. The Malaysian-based Kunn Rekon Holdings Company will reportedly develop and privately operate the jail, and will share the proceeds with the state.
"The price [of rent] is up to the company how much they want to charge," General Department of Prisons spokesman Nuth Savna said Tuesday, noting that the new prison will initially house 400 detainees. The first phase is expected to be complete in 2018, according to the Phnom Penh Post.
"We can call it a hotel or detention centre," Interior Minister Sar Kheng said while unveiling the proposal last year. "The prisoners and the families who have money, they can [pay] rent and stay there."
Inmates who choose to upgrade their detention experience by serving time at the new facility will have access to larger cells, as well as areas to pray and exercise.
"Everything is implemented within government policy and I do not think that there will be massage services or other things," said Savna. "When prisoners move to the new building, that will reduce the numbers of inmates in the old prison."
The so-called "hotel" jail is being built on the outskirts of Phnom Penh behind the government's infamous Prey Sar prison, which surpassed 5,000 inmates this year despite its intended capacity of just 1,200.
"Living in the prison is like living in hell," former Prey Sar inmate Kong Raya told Radio Free Asia. "Prisoners sleep on top of each other, with at least 30 people packed into each small cell, and they smoke hundreds of cigarettes a day, with everyone forced to breathe the smoke."
A 2015 report titled "Rights at a Price: Life Inside Cambodia's Prisons" published by LICADHO, a Cambodian human rights group, outlines how inmates suffer in Cambodian jails due to squalid conditions and acute overcrowding. The report features numerous allegations of physical abuse and other forms of brutality against detainees by police and prison officials. 
Although the government has framed its new prison as a novel approach to monetize and improve living conditions, LICADHO has documented that prisoners have long been paying for access to basic needs like food and water.
"There is no doubt that, with few exceptions, an inmate's financial status and position in the fiscal hierarchy is the defining factor in their daily prison life," the report said. "The poorest inmates and those without families ... sleep on the bare concrete cell floors, often near the toilet, and survive on the minimal prison food and water allocated."
According to the rights group, former and current prisoners have also had to pay for things like electricity in their cell, the ability to leave their cell during family visits, and even medical attention.
Increased arrests for drug-related crimes and stricter law enforcement have caused incarceration rates to soar in Cambodia, where alleged criminals are often held in pre-trial detention. The country's rate of imprisonment doubled between 2006 and 2016, from 0.07 to 0.14 percent of the national population.
REAL LIFE. REAL NEWS. REAL VOICES.
Help us tell more of the stories that matter from voices that too often remain unheard.
BEFORE YOU GO
PHOTO GALLERY
The Most Humane Prison in the World?