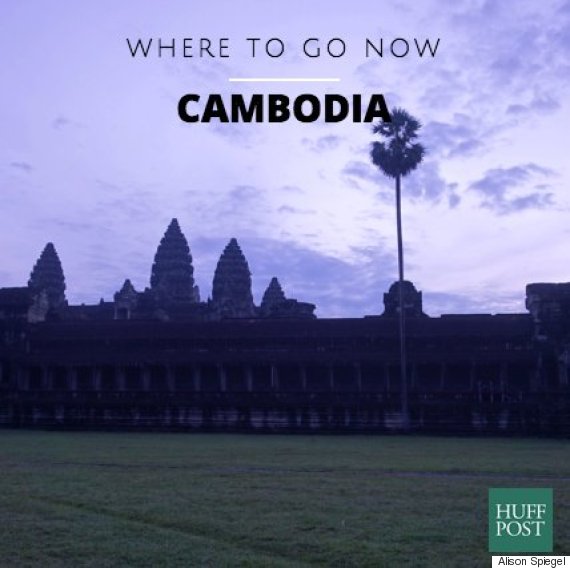 When the sun rises over Angkor Wat, it's easy to understand why the citizens of the ancient city of Angkor considered their leaders to be gods. The rising sun reflects off the massive stone temple complex and the thick green jungle that surrounds it, creating awesome hues of purple and blue and an almost otherworldly glow. It's no wonder that Angkor Wat draws two million visitors every year. But the incredible ancient site isn't the only site worth visiting in Cambodia. In fact, this South East Asian country is so full of wonder, it should go right to the top of your bucket list.
It's never a bad time to visit Cambodia, but right now is an especially good time. Cambodia's dry season runs from November to May, and the busiest tourist season is November through February, when temperatures are coolest. The late spring, before the rainy season picks up, sees fewer tourists. According to the website Selective Asia, which shows weather patterns by month in countries all over Asia, April, May and June are great times to visit Cambodia.
What's more, the visa process for entering Cambodia is simple. Tourists can get a visa in the major airports in Phnom Penh and Siem Reap, as well as at any major border crossing. Visas can also be applied for online.
Logistics aside, there are so many wonderful reasons Cambodia should top your bucket list. Here are seven reasons to go to Cambodia right now.
Untouched Beaches
Everyone knows about Thailand's beautiful beaches, but who wants to be so cramped on the sand that you can basically taste the sun tan lotion on the person next to you? Save that proximity for yoga class, and turn your attention to the less-traveled beaches of Cambodia. Visitors say islands like Koh Rong and Koh Rong Samloem are what Thailand used to be like 20 years ago. Get while the gettin's good.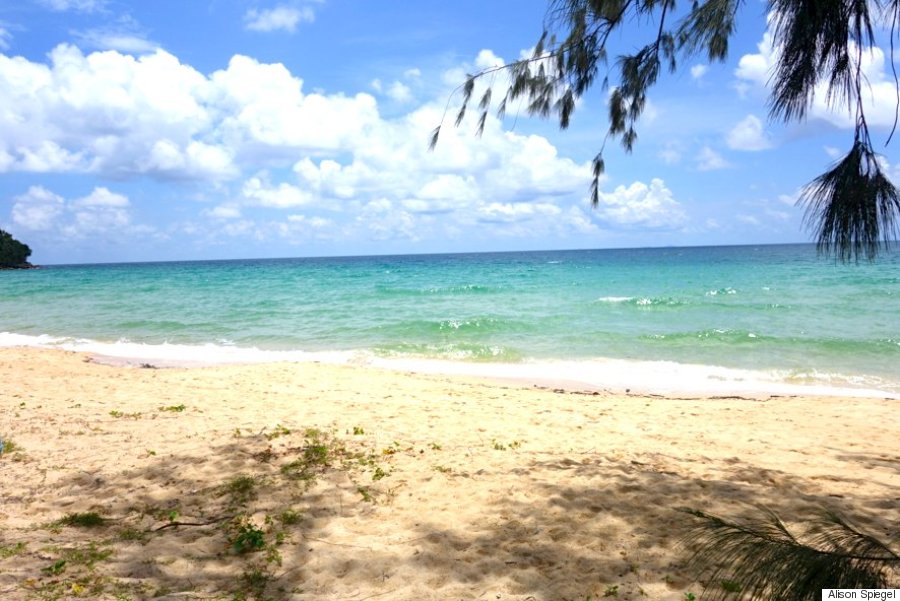 Lazy Beach on Koh Rong Samoloem, or, paradise found.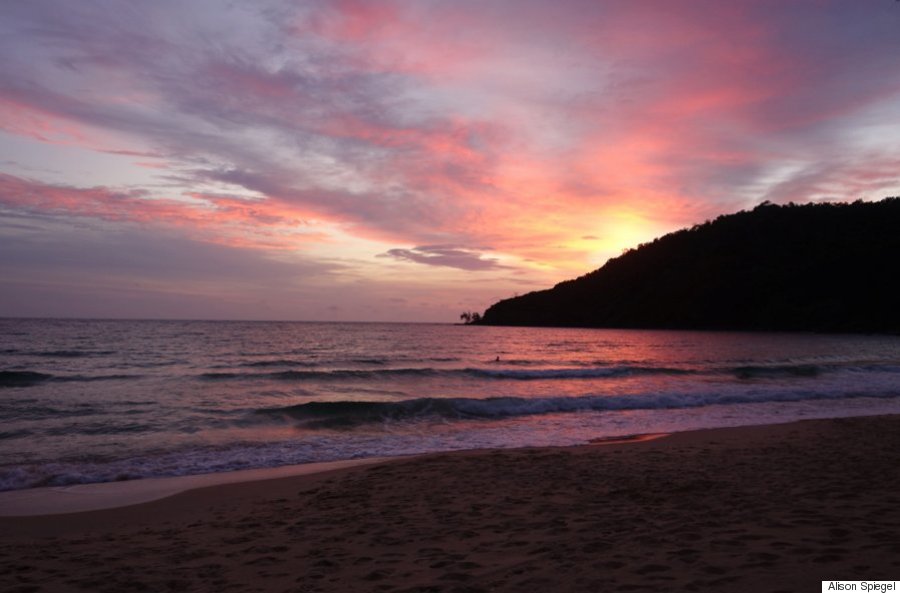 Lazy Beach at sunset.
People
People in Cambodia are kind and industrious, generous, hospitable and open-minded, and an estimated 93 percent of Cambodians practice Theravada Buddhism. While the poverty rate halved from 2004 and 2011, Cambodia is still a very poor country.
"Despite impressive reduction in poverty, these hard won gains are fragile. Many people who have escaped poverty are still at high risk of falling back into poverty," said Neak Samsen, Poverty Analyst of the World Bank in Cambodia and the co-author of the Poverty Assessment Report. Visit Cambodia and listen to people's stories. Don't travel to this beautiful country without getting to know those who live there.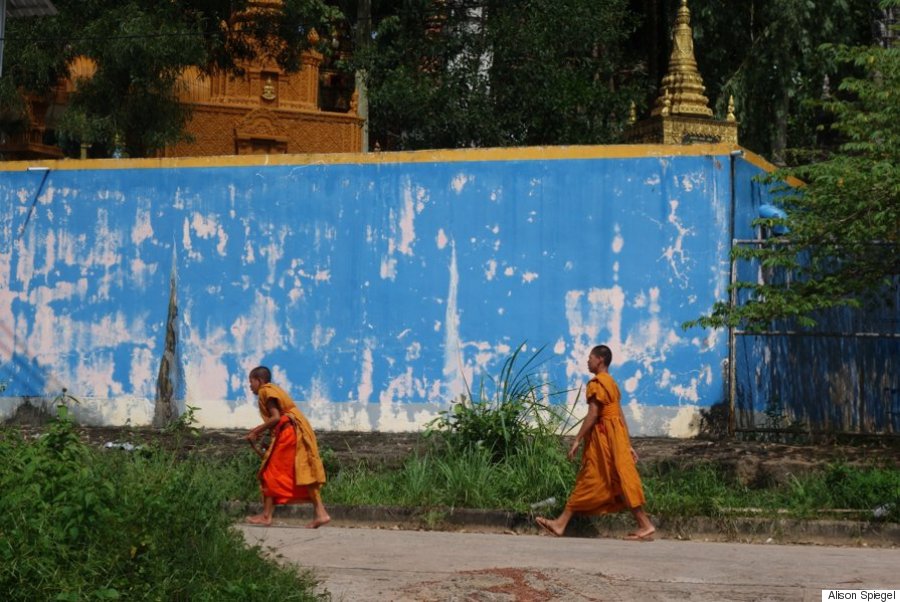 Monks in Sihanoukville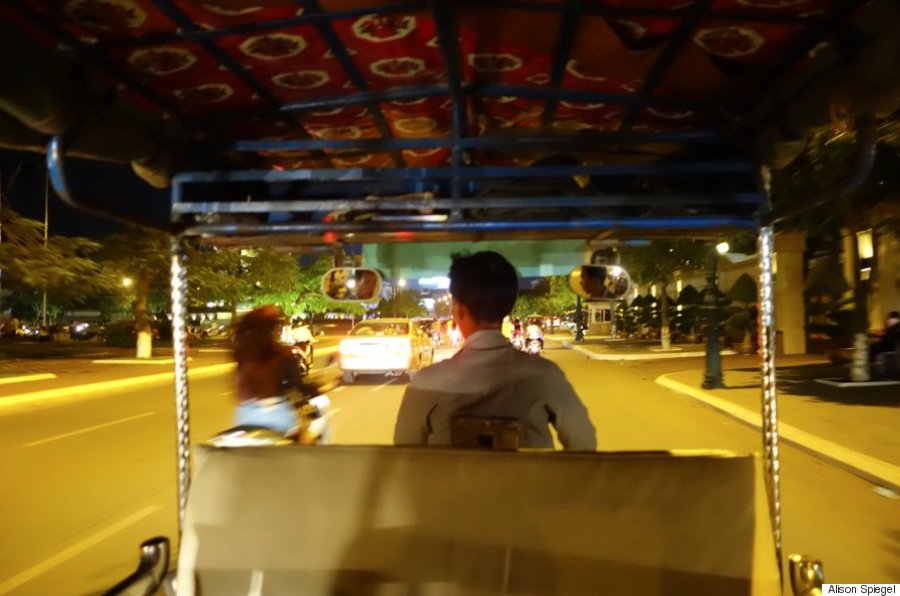 Tuk Tuk driver in Phnom Penh
Angkor
Angkor Wat is the largest religious monument ever built. The massive temple is simply breathtaking. While Angkor Wat is certainly the most iconic temple in Cambodia, you don't just go to see Angkor Wat. You go to visit the whole ancient city of Angkor, the capital of the Khmer empire from the 9th to 15th century. Wandering in and out of ruins, set deep in a thick jungle, is a truly transportive experience. Angkor is a UNESCO World Heritage site, and it's easy to see why. Every ruin is intricately carved and impressively constructed. The amazing Bayon, the central temple of the ancient city of Angkor Thom, contains 216 massive stone heads whose faces stare down at temple-goers from every direction. Trees grow directly out of the stones and roots sprawl over structures at Ta Prohm, the so-called "Tomb Raider" temple. These, along with all the other ruins and the jungle itself, are magnificent sights to behold and explore.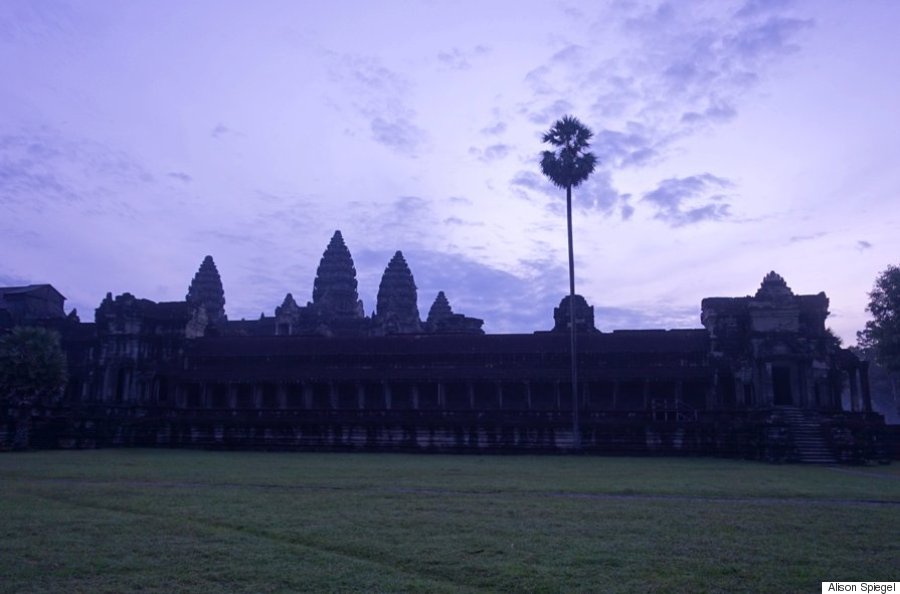 Angkor Wat at sunrise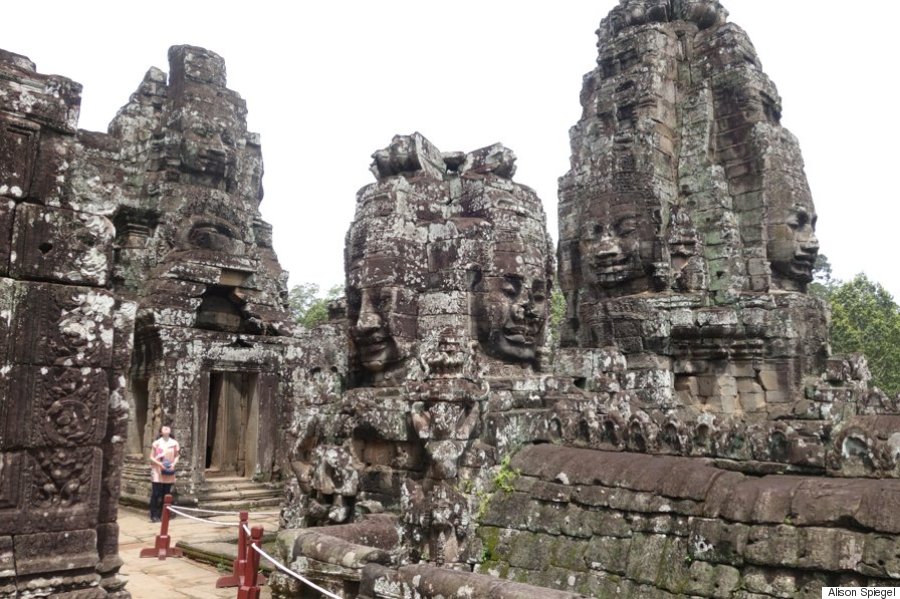 Bayon, the central temple of the ancient city of Angkor Thom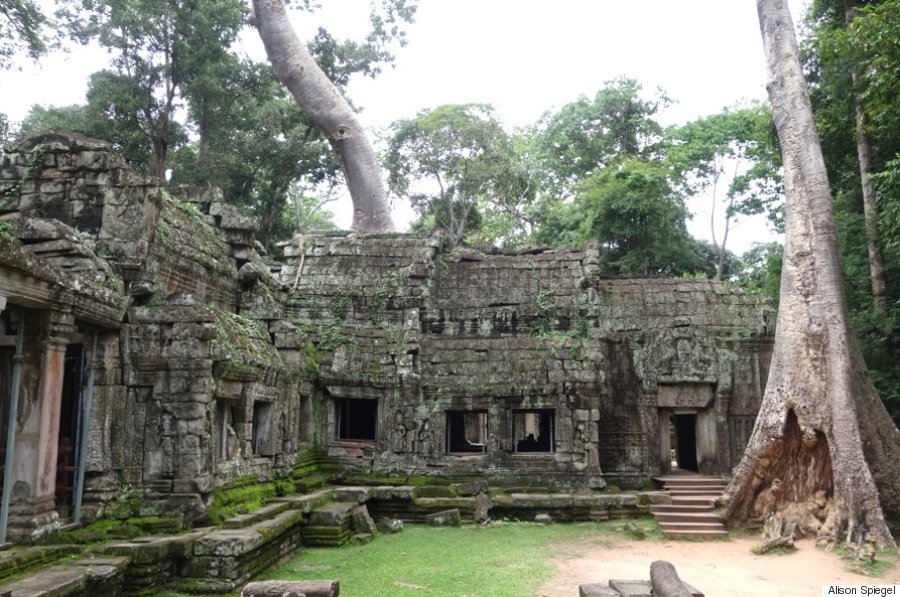 Ta Prohm temple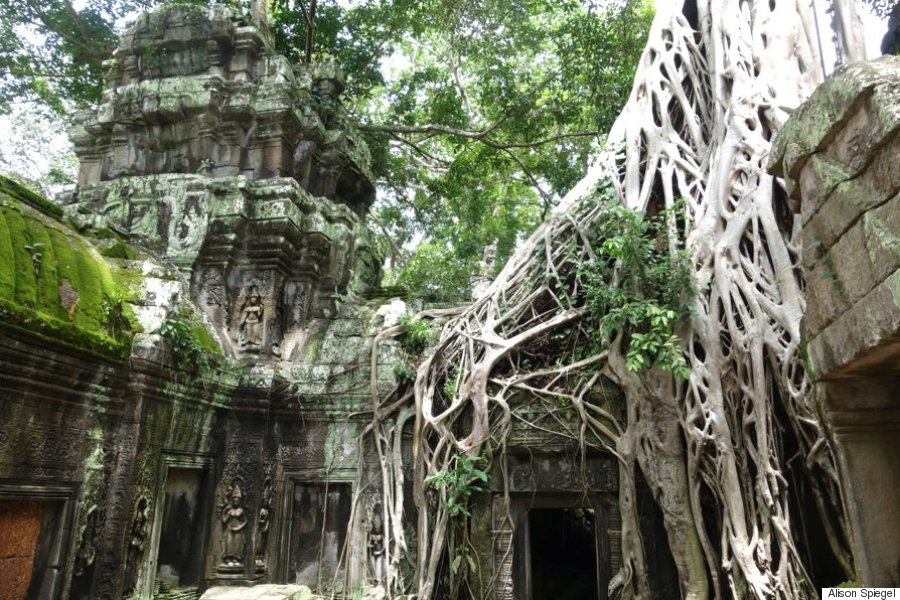 Ta Prohm temple
History
Cambodia has a very recent painful history, and learning about it isn't only responsible, it's a way to help the country, and indeed the world, move on. Almost two million people died from starvation, disease, torture and execution under the Khmer Rouge, which ruled Cambodia from 1975 to 1979. Five minutes in the country and the tension between the horrific history and the admirable efforts to rebuild is impossible to miss. Monuments marking massacres and celebrating ties with allies stand solemnly in parks and in the middle of traffic circles, paying homage to the countless citizens who were ripped from their lives, stripped of their dignity and families, and ultimately killed or left to die. Visiting the killing fields outside of Phnom Penh and the museum that occupies the former Tuol Sleng prison is excruciating, but important.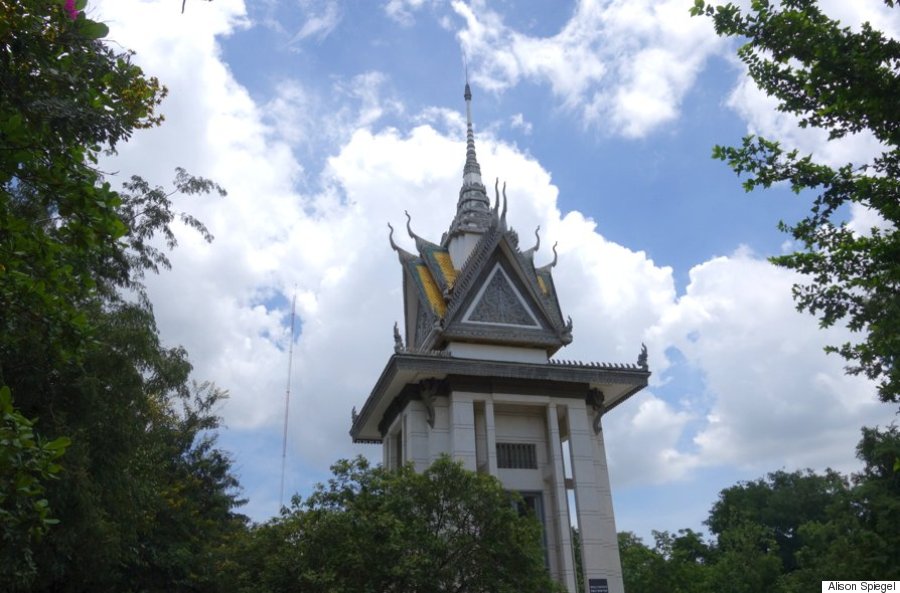 The Killing Fields outside Phnom Penh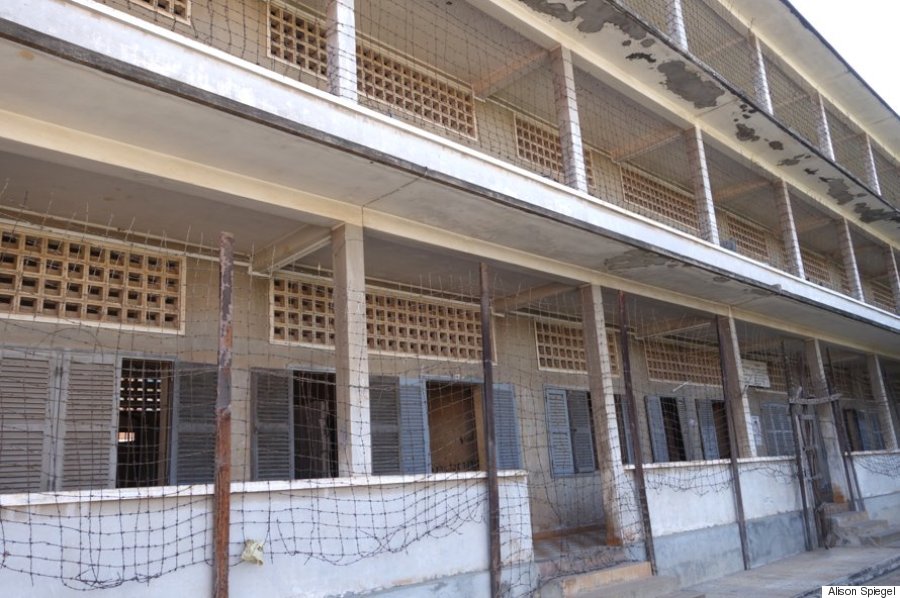 Tuol Sleng Genocide Museum
Food
Khmer food is humble and comforting. Rice is a staple, served at pretty much every meal. It may come alone, fried into a cake or with curries, stews and freshwater fish. The most famous Khmer dish is fish amok, which is white fish steamed in a banana leaf and topped with coconut cream. Beef and pork are commonly served with rice or noodles, typically with herbs and some kind of curry. Cambodia is also home to the famous Kampot Pepper, which comes from the south of the country and ends up in dishes like stir fried crab.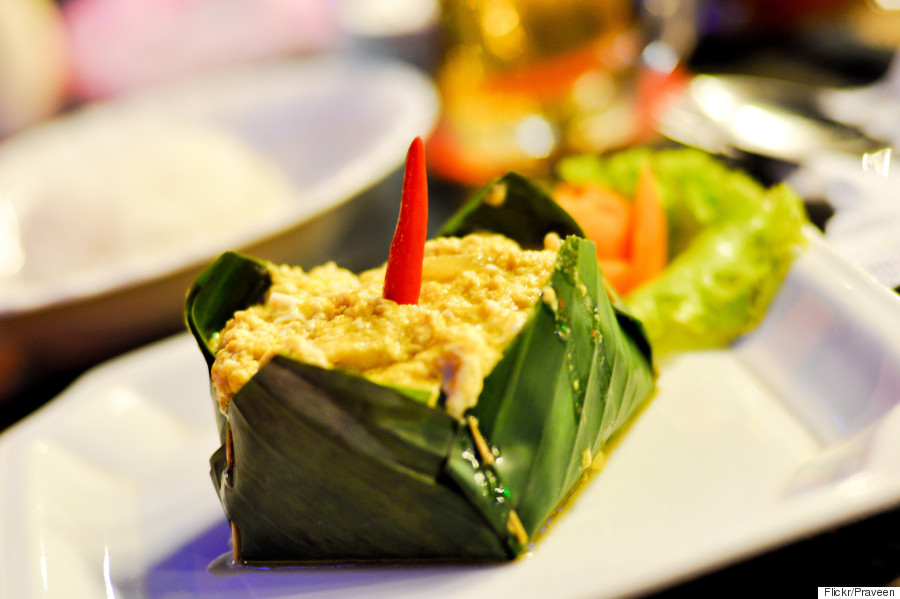 Flickr/Praveen
Fish Amok
Markets
From Siem Reap to Phnom Penh, bustling markets are found all over the country. Stalls are packed full with everything from sneakers to produce. It's close quarters in most markets -- the corridors are narrow, space is limited, and bodies are everywhere. Somehow, more goods than you could possibly imagine find space, too, on the ground, on the walls and overhead. Step into a market and within seconds you'll be awakened by the activity. It's one of the best and certainly one of the most riveting ways to get a sense of daily life.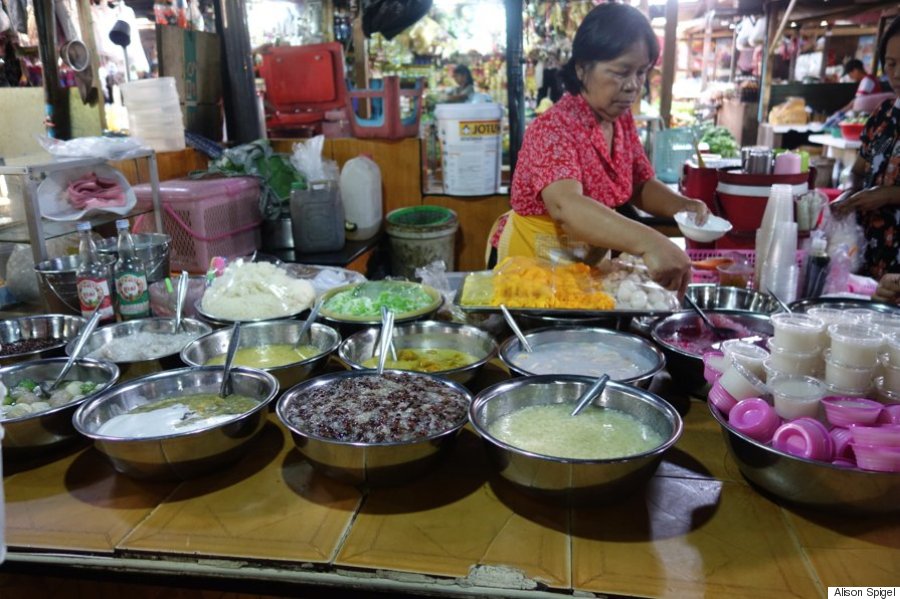 Russian Market in Phnom Penh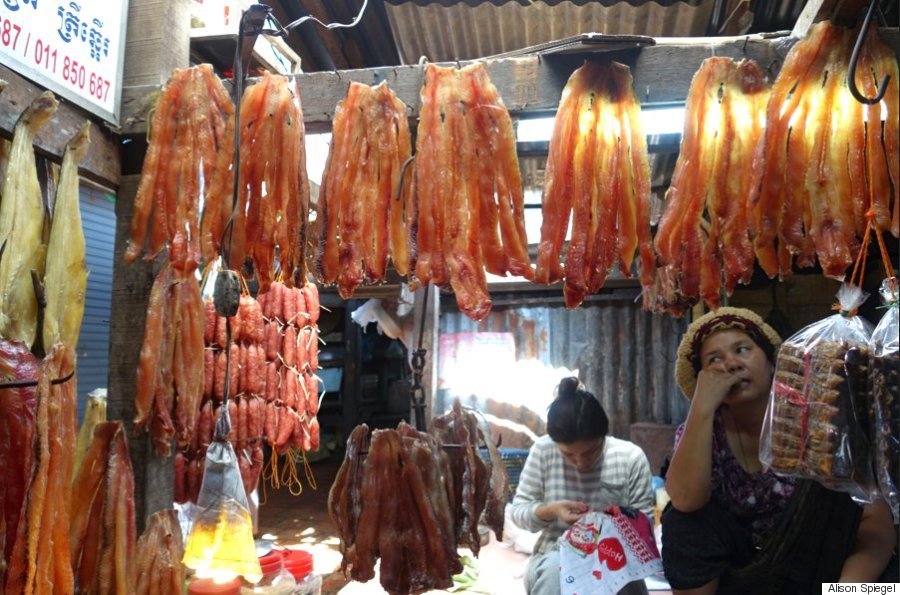 Russian Market in Phnom Penh
Phnom Penh
The capital of Cambodia is a cosmopolitan city on the brink of becoming the Asia's next bright destination. Phnom Penh is full of contrast -- between tradition and modernity, poverty and wealth, locals and tourists. Cambodia is less dense than neighboring Thailand and Vietnam, and that relative sparsity is noticeable in Phnom Penh compared to cities like Bangkok or Hanoi. Phnom Penh is at once eerie and hopeful in its emptiness. The all too recent genocide under the Khmer Rouge that emptied out the city and brutally slaughtered millions echoes in the relative quiet. It's still a busy, bustling city by any standard, however, and the momentum to recover and move forward is inspiring. The waterfront on the Mekong River is lovely, the historical monuments moving, the restaurant scene alive and growing, and the non-profit and non governmental organizations active.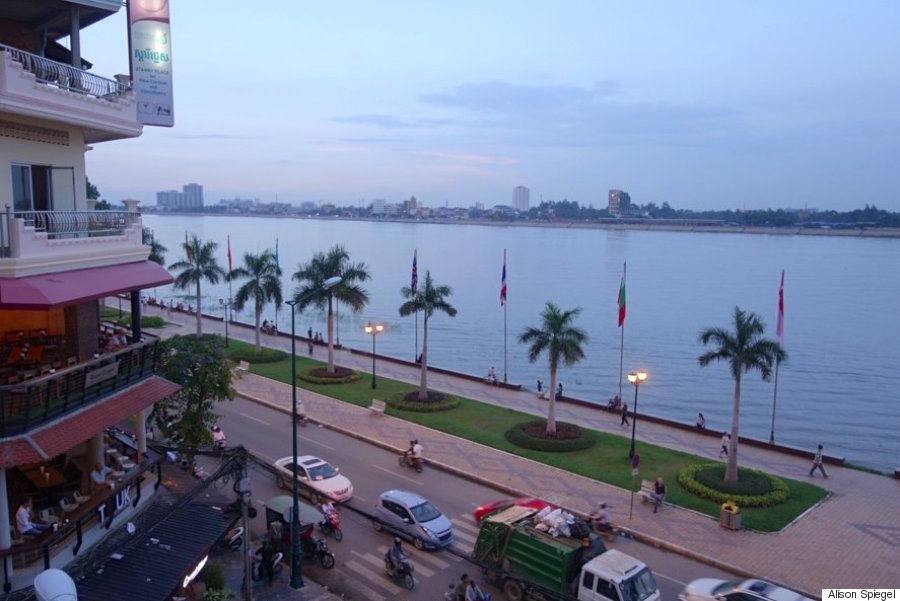 Mekong River view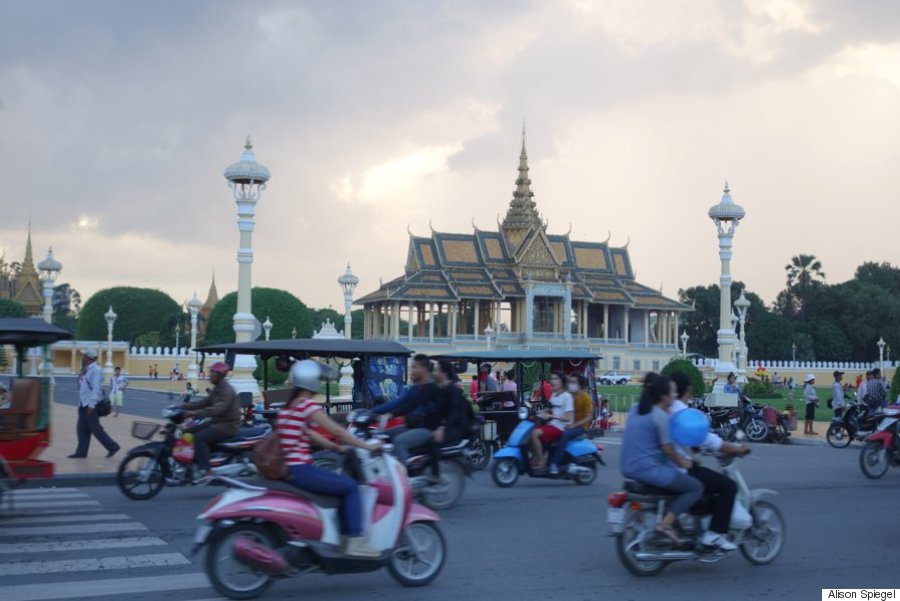 Dusk in Phnom Penh

Support HuffPost
A No-B.S. Guide To Life
Related
Before You Go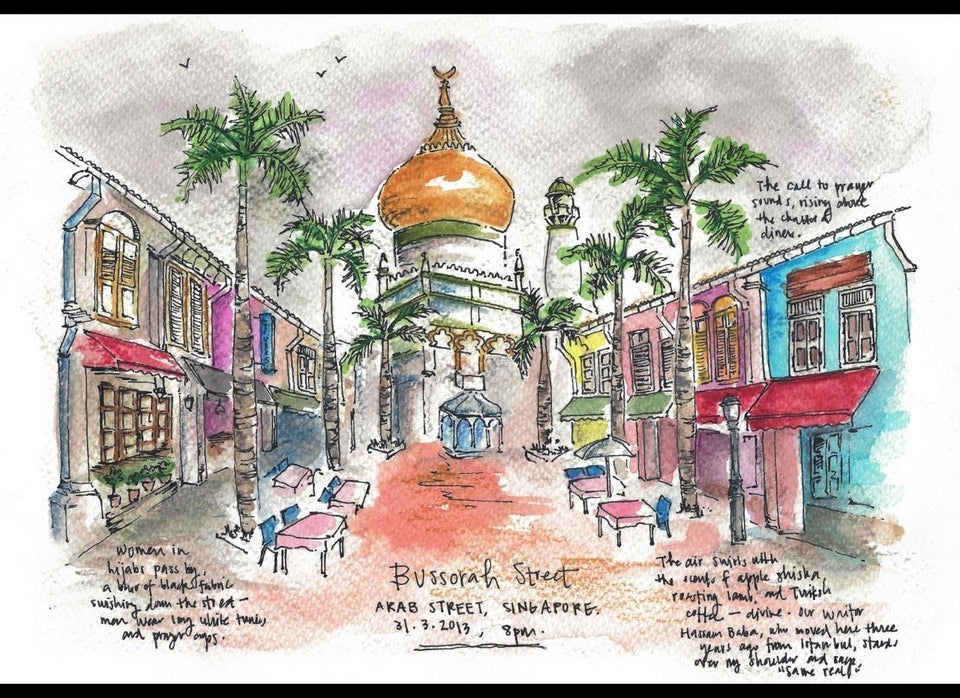 11 Travel Sketches From Southeast Asia and Japan (PHOTOS)
Popular in the Community