It was a brutal response to what, by the standards of a country that buys the products of those garment worker's labor, is a relatively paltry request: An increase in the minimum wage to $160 monthly.

A performance art reenactment of the police response.
Much of the coverage in the months since has focused solely on the actions of the police, without taking a moment to recognize the garment workers who led the protests.
"They decided on a fashion show where workers would model the brand-name clothes they make every day in the factories, but they'd do it with a very clear message to brands -- stop the violence, stop the exploitation, and pay a decent wage," Stilwell wrote.
Watch the video above to see the fashion show and performance art protest.
Before You Go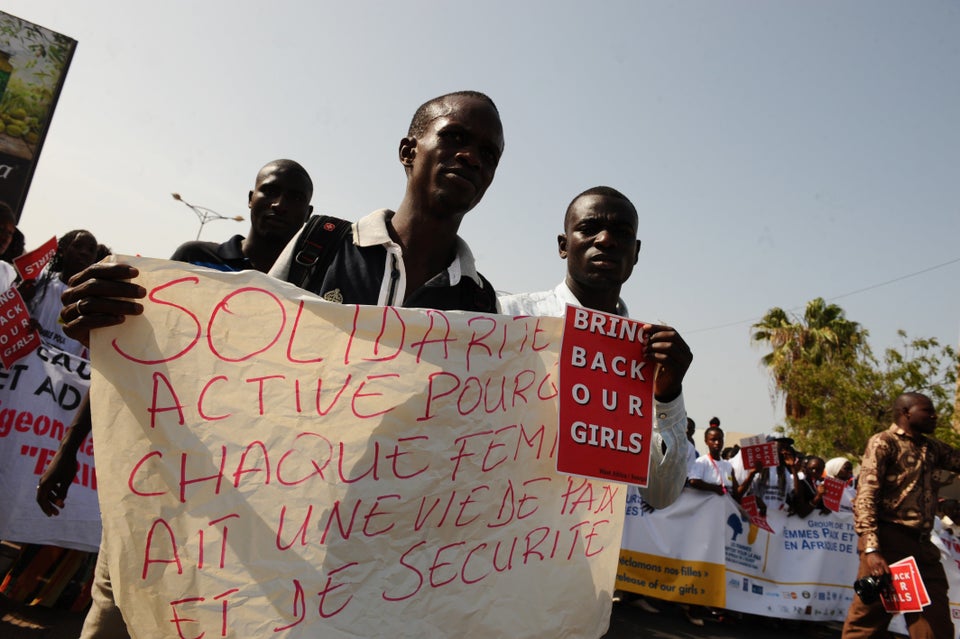 #BringBackOurGirls Protests Around The World
Popular in the Community