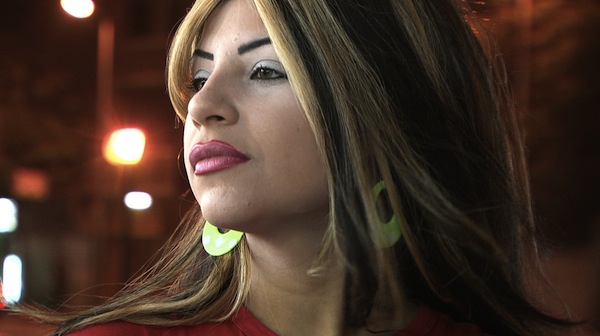 I am first to admit that I'm attracted to films because of the medium's escapist potential, of which we all need a good dose these days. Why wouldn't I enjoy a good romantic comedy with a clean cut happy ending, amidst talk of financial ruin, satellites falling to earth and imminent war?
Yet I also adore watching documentaries, and docs don't always present a happy ending. They instead show life as it is lived, in the shades of gray that lie between good and evil, happy and sad, beautiful and ugly. The beauty of the documentary lies in discovering -- up-close and personal -- new cultures, while viewing the real life struggles of us humans, lived on-screen to the max.
The documentary community has a few yearly popular destinations like Hot Docs and Silverdocs, but none of these festivals take place in as picturesque a setting as the upcoming Camden International Film Festival. CIFF was founded by Ben Fowlie, a documentary filmmaker who has always adored his home town. After film school, when most of his classmates moved to LA to work in production there, Fowlie instead returned to Maine, to document the existence of those invisible people who contribute to life in the small towns of America and yet are so seldom noticed.
When asked about the upcoming seventh edition of the festival, Fowlie confesses "what excites me most is how each year, planned or not, the program takes a shape and a feel all its own." He continues "this year is extremely special in that I think we've put together a program that focuses not only on craft, but also on storytelling. It's a real honor to have the opportunity to share such compelling work from such talented artists with our audiences."
Of course, Fowlie is also surrounded by a talented team in putting together the festival and he is quick to point out "I'm extremely lucky to be working with CIFF Producer Sarah Ruddy and Points North Producer Sean Flynn, both of whom understand documentary, our organization, and the community that CIFF calls home, which are all important components for the lasting success of the festival."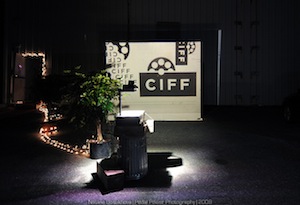 The Camden International Film Festival -- their tagline is a catchy "Small Towns, Big Films" -- will take place from Sept. 29th through October 2nd in neighboring towns Camden, Rockland and Lincolnville, and will also feature the Points North Forum, a two-day conference program designed to bring together key decision makers in the documentary film industry. Now in its third year, the event culminates in the Points North Pitch, where four filmmakers will be chosen from a larger group to pitch their project to an international industry delegation, with an award bestowed on one lucky filmmaker for their winning pitch at the end of the Forum.
About putting together the Forum, Fowlie says it was "created out of necessity." He also is proud that "this year our team worked closely with Ryan Harrington to craft a two-day event that would entice visitors from all over, and so far we're seeing great interest from every region of the U.S.."
Tribeca Film Institute's Director of Documentary Programs Ryan Harrington is one the classiest industry insider any documentary filmmaker can hope to have on their side. I had the great fortune of being seated next to him during a TFI luncheon, and his love for the genre is infectious. Harrington will be participating in a roundtable titled "The Truth About Fundraising" during the Pitch North Forum and will also be one of the industry delegates choosing the ideal pitch.
About his panel Harrington says "I hope that my colleagues and I will be able to give individual assessments to the audience about where and how to seek funding for their specific projects." He continues "to dispel some of the common mistakes filmmakers make and offer up "best practices" advice. We don't want to be all gloom-and-doom, but instead instill some solid knowledge as how to best navigate the unsettling waters surrounding the funding landscape."
But of course, beyond the principles and the panels, a good film festival is all about great films and CIFF has got plenty of those. There are quite a few festival favorites, like Semper Fi: Always Faithful, Better This World, Donor Unknown and the World Premiere of Love and Other Anxieties, as well as personal must-see that are near and dear to my heart.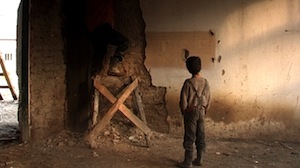 Our School is a moving dedication by filmmakers Mona Nicoara and Miruna Coca-Cozma to the Roma people in Romania, chronicling their incredible resilience and character in the face of perpetual segregation and discrimination. The film follows a group of children from rural Transylvania, yet focuses in particular on three -- Alin, Benjamin and Dana -- in their quest to go to a "normal" school, meaning one that isn't designated "Roma Only" and therefore inferior in education and infrastructure. It is a film that simultaneously made me love even more those extraordinary human beings we call Gypsies, and hate the infuriating traditions of institutionalized racism present in so many modern societies, and so dangerously insidious.
Give Up Tomorrow is also a film that deals openly with hidden injustice, this time taking place in the Philippines, and a strong, no holds barred personal journey by filmmakers Michael Collins and Marty Syjuco into the imprisoned world of Paco Larrañaga. Paco, a culinary student from a wealthy family, was convicted in the media at age 19, before ever getting a chance to defend his name, despite the undeniable fact that he wasn't even on the same island where the alleged murders were committed. In light of the recent execution of Troy Davis, Give Up Tomorrow rings sadly true for me right here in the U.S. of A and touches so close to home that I'm at a loss for words. But I will say that this film about a man who never stops believing, his courageous family and the unfortunate power of corruption at its worst is a must see, one guaranteed to turn you into a Paco supporter as well. No wonder the film won the Heineken Audience Choice award at this year's Tribeca Film Fest.
At Night, They Dance, a U.S. premiere at CIFF, offers some outstanding insight into the world of Egyptian belly dancers, those women who work by night and sleep by day, sometimes hiding their true trade within the traditional society of Cairo's working class neighborhoods. Filmed by Isabelle Lavigne and Stéphane Thibault, At Night, They Dance made me feel like I was right there, part of this extraordinary family of courageously strong women. To me, Reda, Amira, Hind and Bussy represent what it means to be a woman and make me feel wholeheartedly proud of my gender.
Blue Meridian, also a U.S. premiere, is directed by Belgian filmmaker Sofie Benoot. It is a touching documentary, fluid and still almost. A painting-like road movie that travels down the Mississippi river from Cairo, Illinois, to New Orleans, Lousiana. In between, there were a few moments, images, songs sung, that made the little hairs on my arms stand up, maybe because even though I'm an import and not an original American (whatever that is, these days) I felt at once proud and disturbed by those shots, and by my adoptive country.
When I ask Fowlie about the documentary's place in today's media frenzy, where everyone can be an I-reporter, he replies "documentary plays a very critical role in how we process media and information and is an extremely important tool for creating a media savvy population. While it's true that anyone can call themselves a documentary filmmaker these days, now more than ever it comes down to finding and telling a real and compelling story. It's more of a challenge to be a filmmaker in this day and age, but quality always seems to have a way of rising to the top."
In closing, Fowlie shares the wise words of documentary filmmaker Scott Hamilton Kennedy: "'Story, story, story. Change the world, but make sure you tell a darn good story while doing so." So, here's to CIFF changing the world, with some amazing stories of humanity.
At Night, They Dance and Our School images courtesy of the filmmakers, CIFF image by ©Natalia Boltuhkova, all used with permission
Support HuffPost
The Stakes Have Never Been Higher
Related
Popular in the Community