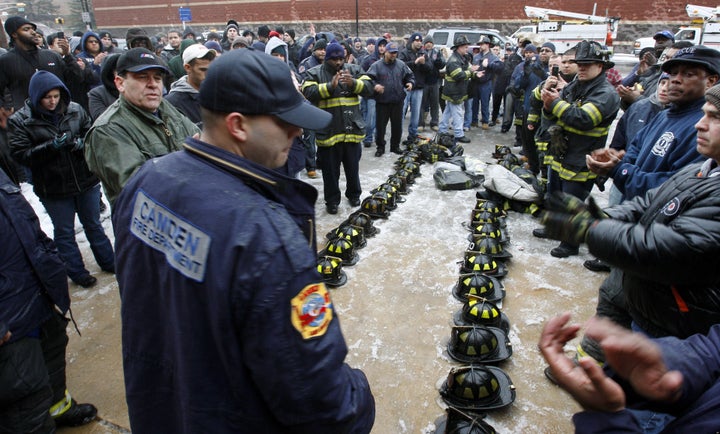 The next step? Stop covering minor crimes.
Camden police will no longer be able to respond to vehicle accidents without injuries, minor thefts, or vandalism as a result of the layoffs, New Jersey Newsroom reports.
But that doesn't mean these types of incidents are no longer considered crime. Reports will still be able to be filed over the phone, or at headquarters. However, officers will rarely be able to respond quickly if these crimes are reported.
92 percent of the remaining police force will be reserved for street patrol and investigations, reports the Philadelphia Enquirer.
Camden is among the most dangerous cities in America, according to Reuters, and suffers a $26.5 million budget deficit. The city plans to lay off 43 percent of its police force, and almost 300 civil servants total, in order to correct its budget problems.
The city has seen its share of problems over the past few decades.
According to salon.com, Camden's population has shrunk from over 120,000 to just 79,000 in recent decades. It was once home to Campbell Soup factories and RCA Victor. Walt Whitman is buried there. "I dreamed I saw a city invincible," a line paraphrased from his poem, "Leaves of Grass, "is engraved on the city hall's facade. Deindustrialization has remade Camden into a regional hub for narcotics trafficking, prostitution, corruption and joblessness, plagued by violent battles over drug corners. Three mayors over a two-decade period have ended up behind bars.
Related
Popular in the Community