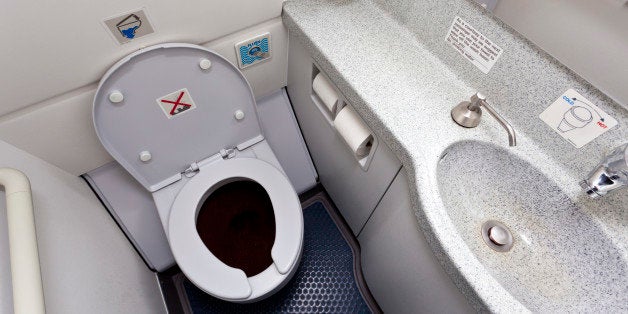 And we thought the TSA was the most invasive part of flying.
The creepy find was reported by NBC News, who received the tip from unnamed senior government officials.
American Airlines confirmed to The Huffington Post that the flight had indeed been diverted "due to a safety concern," but had no other information to disclose about the incident.
It's a creep who tapes a tiny camera in a bathroom and spies on people while they're doing their business, and - because of said creep's mind-blowing creepiness - forces a transcontinental flight to make an emergency landing, thereby stranding over 200 people in of all places Kansas City. It boggles the imagination, doesn't it, how much you would have hated that person if you were on the flight.
Kansas City Police Chief Darryl Forte later confirmed the item was not an explosive of any sort, tweeting: