The man she plans to sue is Osama Abdul Mohsen, a 52-year-old Syrian refugee who fell to the ground on top of his child after Laszlo tripped him. Mohsen has since found a job in Spain at the country's national soccer coaching academy.
Laszlo was fired by her employer, an ultranationalist online TV channel called N1TV, after the video was first made public. Although N1TV centers around a far-right party that wants all migrants deported, the station said she "behaved unacceptably," The Associated Press reported.
The camerawoman issued an apology after the video went viral, writing "something snapped in me" during a moment of fear when refugees were running towards her. She's currently facing a criminal case from Hungarian prosecutors and has adamantly denied any racism involved in the incident.
Once that case is wrapped up, Laszlo said she plans to file the dual suits as "a matter of honor." She accused Mohsen of swapping stories, an act that she claims led to the intense backlash against her.
"He changed his testimony because he initially blamed the police," Laszlo said. "My husband wants to prove my innocence."
She said her family may relocate to Russia because they often feel threatened and scared to go outside.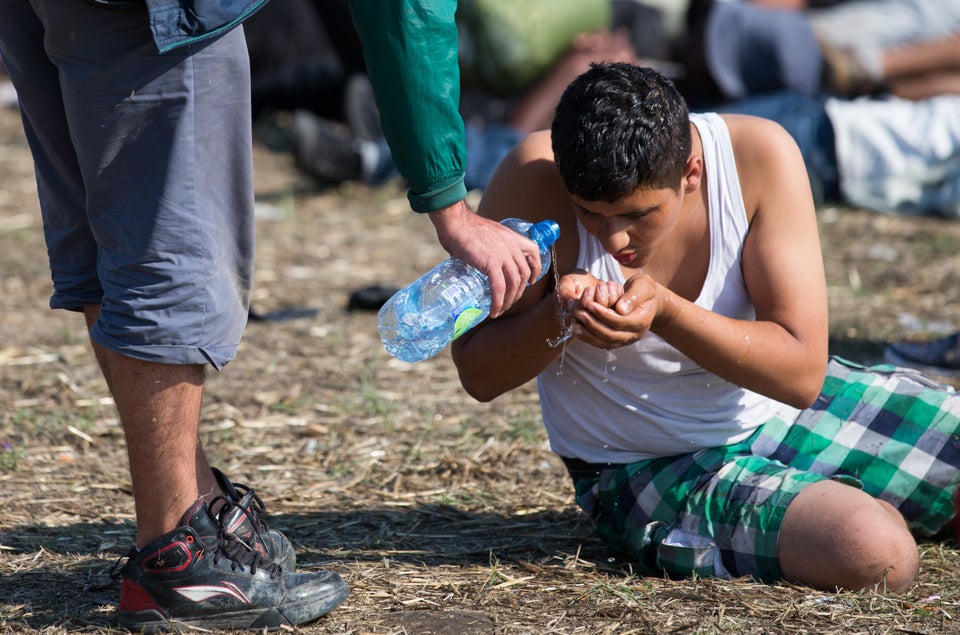 Migrants And Refugees At Hungary's Border
Popular in the Community