Hawaii's natural beauty may speak for itself, but photographer Cameron Brooks goes the extra mile to show off the state's most photogenic features from a new perspective -- the clouds.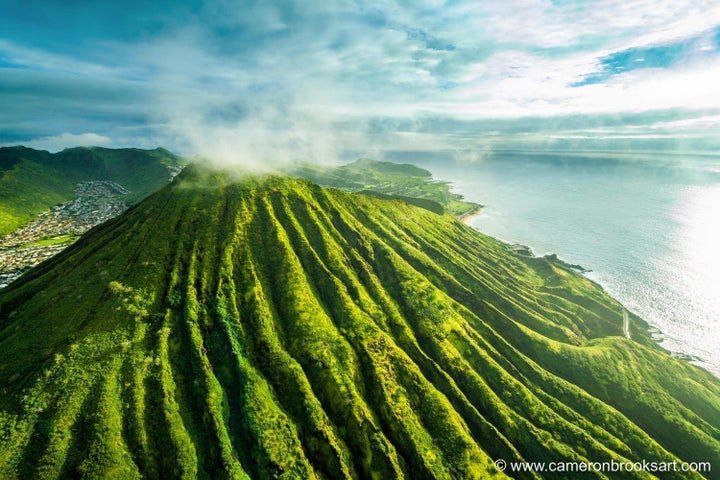 Brooks told The Huffington Post it took him three years to fully master taking aerial shots of Hawaii. He went up 7,500 feet in a helicopter to capture his latest series of photos, and says he hopes to get up to 8,000 feet soon.
Brooks told HuffPost that a friend once offered him a piece of advice that remains central to his work: "You can't be a fair weather photographer."
"Some of the best times to fly are when you think the weather looks too rough," Brooks said. "You'll see some amazing things if you're willing to fly through a rainstorm at sunset."
Indeed, the proof is in the lush, green pudding: