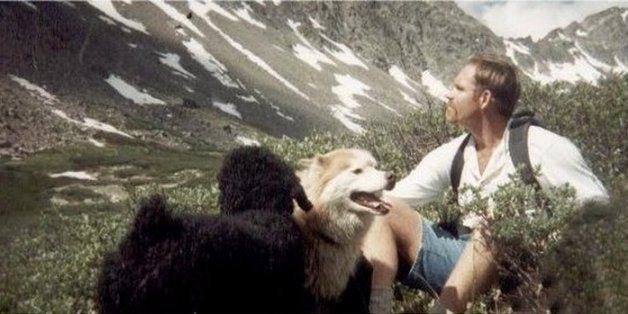 Nov. 16 is Cameron Brown's 10th anniversary in jail, even though he's never been convicted of a crime.
For the better part of the last decade, the Los Angeles County District Attorney's office has tried to prove Brown, now 52, threw his 4-year-old daughter off a 125-foot cliff to get out of paying child support. But because there were no witnesses to the girl's fatal plunge, the case has relied largely on speculation and circumstantial evidence.
Jurors have twice deadlocked over what happened the day Brown's daughter died. Did Brown bring the girl to that rocky headland in order to kill her? Or was he merely a careless parent who should have been more watchful? Two costly trials have failed to prove a motive. A strange communication breakdown in the last trial caused a bungling of justice for Brown. Since then, an overwhelmed court system has caused delay after delay in the case's progress. Meanwhile, Brown's family fights for his release.
Brown's saga began almost 20 years ago, in late 1995, when he met a young British stewardess at a hotel bar in Newport Beach, Calif., a well-to-do city in Orange County.
The woman, Sarah Key-Marer, then 26, was living nearby in Costa Mesa on an expired government visa.
"She was tall and attractive and charming," Brown's father, Bob Brown, said recently by phone. "Within a few weeks of meeting Cam, she told him she was pregnant."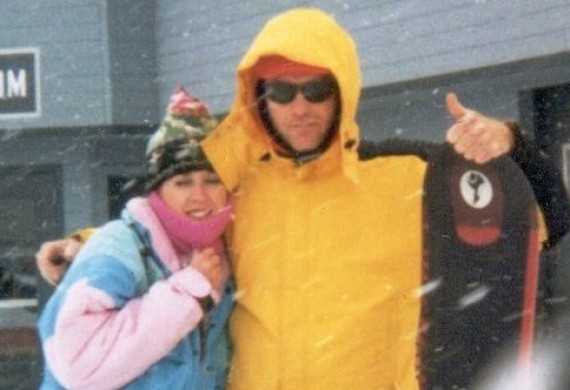 Cameron Brown and Sarah Key-Marer during the winter of 1995-1996. The pair broke up soon after. (Photo: The Brown Family)
Key-Marer would later testify that a condom broke while she and Brown were having sex on his Redondo Beach houseboat. Brown, then a 34-year-old baggage handler for American Airlines and an avid outdoorsman, wasn't ready for a baby.
"He was very independent," his father said. "He loved to ride dirt bikes and climb mountains. He once ran a marathon at 5,000 feet."
Brown took the news of the pregnancy well at first, Key-Marer testified. But things went downhill after a roommate of the mother told Brown that Key-Marer wanted to get pregnant because she believed having a baby would help her get U.S. citizenship.
The pair soon began fighting and broke up permanently just a few months into Key-Marer's pregnancy.
When baby Lauren was born, Key-Marer filed for child support. Brown responded by ordering a DNA test. It came back positive, and records show that in the summer of 1999, when Lauren was 3 years old, Brown received a court order telling him to pay $1,000 a month in child support.
Soon after, Brown sought legal custody of Lauren, but his request was denied. Instead, he was told he could visit his daughter once a week.
Throughout late 1999 and 2000, Brown drove from his home on the Palos Verdes Peninsula to Orange County every Wednesday to visit Lauren. "He loved her so much," his father said. "Always had her in his lap."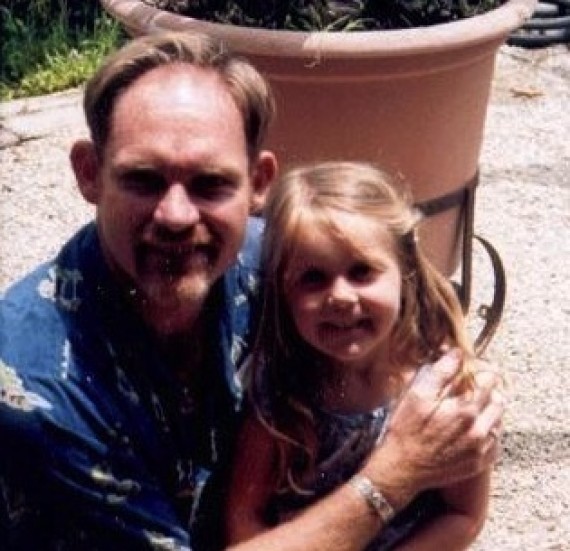 Cameron Brown, left, holding his daughter Lauren in the spring of 2000, shortly before her death. (Photo: The Brown Family)
Tragedy struck on the afternoon of Nov. 8, 2000, the day after the controversial Bush v. Gore election.
Brown picked Lauren up from school in Costa Mesa, as usual, and then took her to a beach playground in the city of Rancho Palos Verdes, near where he lived.
After playing for 20 minutes at the playground, Brown later told authorities, the two went for a hike to the top of Inspiration Point, a rocky promontory over the Pacific Ocean.
Brown told police that Lauren slipped and tumbled over the edge while she was throwing rocks. He had been resting on a nearby rock and hadn't had time to catch her.
Lauren was pronounced dead 25 minutes later, her autopsy states.
Brown was questioned extensively by police that afternoon and into the night. Some officers said his behavior was suspicious. Deputy Jessica Brothers, one of the first to arrive at the scene of the fall, said she thought it was strange that Brown asked her if she knew whether the election had been decided yet.
Ultimately Brown was let go without being charged with a crime.
"Detectives were initially investigating [the death] as an accident," said Deputy District Attorney Craig Hum, who would later prosecute Brown in two subsequent trials. "Gradually they came to see that his story didn't seem to make sense."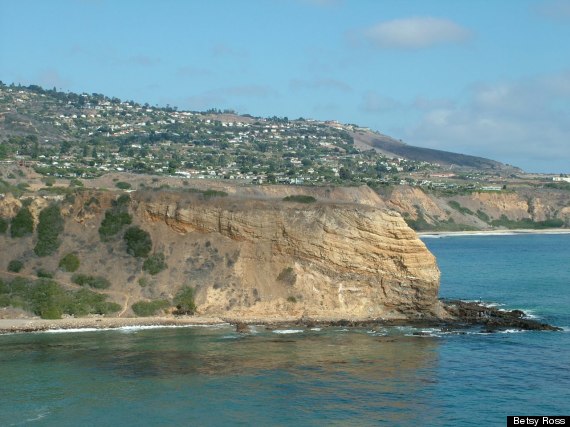 Inspiration Point in Rancho Palos Verdes, Calif., where Lauren Key, 4, fell to her death in Nov. 2000. Prosecutors allege Key's father, Cameron Brown, threw her from the cliff in order to avoid paying child support. (Photo: Betsy Ross/ Trials & Tribulations)
It took the Los Angeles County Coroner's Office about five months to conclude that the manner of Lauren's death was likely a homicide. Her injuries were "consistent with an assisted drop, and not consistent with accidental fall," the 32-page autopsy report notes. "It was observed that the terrain is rugged and it is not likely that a 4-year-old female would voluntarily hike there without experiencing fatigue."
This would mark the start of a nearly three-year investigation that culminated in Brown's arrest. The probe included hundreds of interviews with people who had known both Brown and Lauren, in addition to consultations with medical and biomechanics experts who attested to the implausibility of Lauren's fall being an accident.
"We interviewed about 150 people," Detective Jeff Leslie, one of the lead investigators on the case, said. Part of why it took so long was because of a lack of eyewitnesses. "There's still a lack of eyewitnesses to this day," he said.

In late 2003, three years after Lauren's death, Brown was arrested on the side of the road as he and his wife, Patty, were on their way to go hiking.
"A group of about a dozen men surrounded us with their guns drawn," Patty recalled recently over the phone. "It was completely over-the-top." American Airlines baggage handler Cameron Brown enters Torrance, Calif., Superior Court for his arraignment Tuesday, Nov. 18, 2003. (AP Photo/Brad Graverson, Pool)
The following summer, a grand jury indicted Brown on charges of first-degree murder with the special circumstances of lying in wait and killing for financial gain.
Brown was locked up at the Men's Central Jail in downtown Los Angeles for two and a half years before he had a chance to have his case heard in 2006 in a Torrance County courthouse, not far from where Lauren had plummeted to her death six years before.
Much of Hum's case against Brown focused on painting him as spiteful and self-centered.
Hum pointed out that Brown had had no contact with his daughter until the courts became involved. Even then, he said, Brown did everything he could to avoid having to deal with the girl. Court documents state that he tried to have Key-Marer fired from her job at a travel agency so she'd lose her health insurance and that he even tried to have her deported at one point.
Patty says Hum was very persuasive.
"The histrionics were amazing," she remarked recently from her home in Ventura, Calif. "Someone should put that guy on Broadway."
Celebrity attorney Mark Geragos, who defended Brown at the trial, countered that Brown may have been an inexperienced father but that he grew to love his daughter and never would have harmed her. Geragos put medical and biomechanics experts on the stand who undermined the medical examiner's conclusion that Lauren's injuries showed she had been thrown.
The emotional two-month trial ended in stalemate. Two jurors voted to convict Brown of first-degree murder. Meanwhile, the other 10 jurors -- some of whom wept as they left the courtroom -- were split between involuntary manslaughter and second-degree murder.
Involuntary manslaughter in this case would mean Lauren had slipped and fallen, but that Brown should not have taken her to such a dangerous area. Second-degree murder, on the other hand, would mean Brown knew Lauren might fall but didn't care.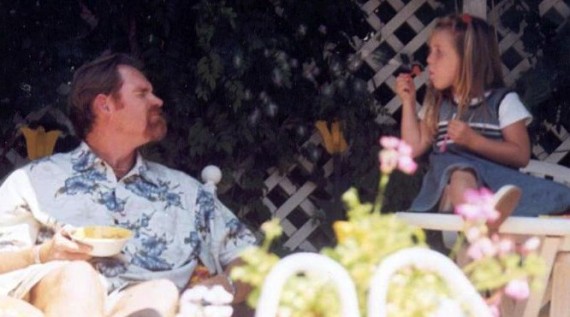 A 3-year-old Lauren blows bubbles at her father in the summer of 2000. (Photo: The Brown Family)
Following the trial, Brown was brought back to the Men's Central Jail and incarcerated for another three years while he awaited retrial.
Part of the reason for the delay was that the courts were overloaded. "The court system probably has a lot more cases than it was designed to handle most efficiently," Hum acknowledged, but added that Brown, like any defendant in California, has the right to a retrial within 60 days unless he waives that right. "Every continuance that's been granted [in this case] has been at the defense's request," Hum said. "The prosecution does not have that option."
Key-Marer, who otherwise declined to discuss the case, said much the same thing.
"I have found the court system very efficient," she wrote in a Facebook message. "The delays have been because of the defense and defendant!"
The wait wasn't easy on Brown. While in jail, his father says, he was harassed, beaten and had feces smeared on the walls of his cell. Letters Brown wrote to his wife complain of mistreatment at the hands of vindictive prison guards.


Cameron Brown, circa 1989. Brown was very independent, his father says. The prosecution alleged that Brown resented his daughter as a threat to his adventurous lifestyle. (Photo: The Brown Family)
By the time Brown's next trial rolled around, it was 2009. Nine years had passed since his daughter's death.
His family hoped that Brown's new lawyer, an accomplished attorney named Pat Harris, who had experience representing high-profile clients including Michael Jackson, would be able to show the prosecution simply didn't have the evidence to convict Brown of murder.
During trial, Harris was forceful. He questioned why someone would kill his daughter after requesting additional visits with her shortly before her death, as Brown had done, and he chided the prosecution for engaging in "character assassination." It was a lack of concrete evidence that forced Hum to rely on personal attacks intended solely to smear the defendant, Harris said.
Despite a lack of eyewitnesses, Hum put on a masterful presentation designed to persuade jurors that Brown had thrown Lauren off the cliff.
He brought to the stand Key-Marer herself, who was now 40. Key-Marer gave wrenching testimony of her final morning with Lauren. She said her daughter hated having to go on unsupervised visits with her father every week and often came home looking "blank" and "zombie-like."
Lauren disliked the outdoors and in particular hated hiking, Key-Marer said on the stand.
Hum's trump card was Wilson Hayes, an expert witness who was a professor of mechanical engineering. Hayes had studied the case extensively, examining Lauren's injuries and visiting Inspiration Point on multiple occasions. He told the jury it was unlikely Lauren had slipped and fallen. "She had almost no evidence of injuries of sliding, abrasions, lacerations" to show she'd tumbled down the cliff face, Hayes said. Instead, he testified, the girl's injuries convinced him she had been "launched forcibly" off the ledge.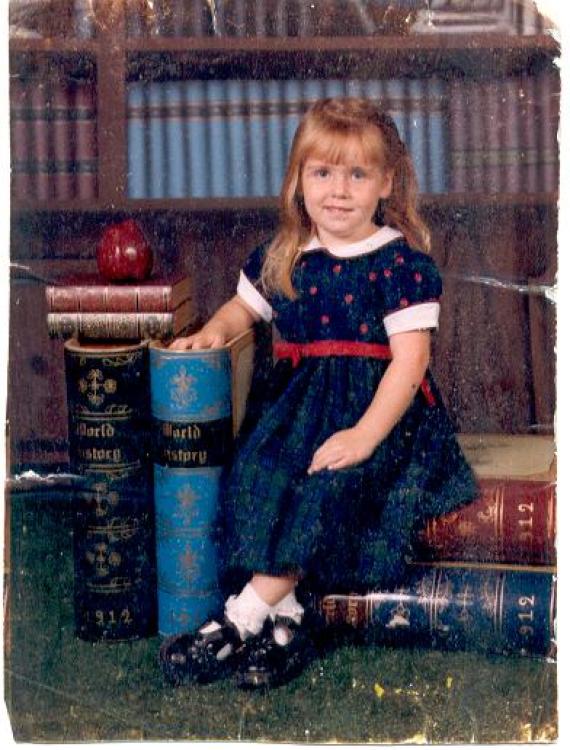 A 3-year-old Lauren Key pictured in 1999. "Lauren is at peace and her suffering is over," her mother, Sarah Key-Marer, told HuffPost. "She was a light and joy to all that had the privilege of knowing her."
The second trial, like the first, was long, lasting more than two months.
Finally, on a Monday in early October 2009, after three weeks of deliberations, the jury informed Judge Michael Pastor that it was hopelessly deadlocked between involuntary manslaughter and murder.
Pastor was ready to declare a mistrial, but Harris urged him to find out the exact details of the jury's decision. Had the six jurors who voted for murder voted for first-degree murder or second-degree murder? It was crucial to find out: First-degree murder in California carries a sentence of life in prison without parole, while someone convicted of second-degree murder could be let out in just 15 years -- or even less if they behaved well in jail.
If no jurors had voted for the former, they "had the option of acquitting the accused of first-degree murder," law professor James Tomkovicz pointed out. In that case, double jeopardy would prevent Brown from being tried again for first-degree murder.
Court transcripts show that when the judge asked the jury foreman if there was a unanimous decision on any of the charges, the foreman said no. Pastor then declared a mistrial.
In a dramatic twist, the foreman indicated to the judge a moment later that no jurors had voted for first-degree murder. He appeared to have misspoken earlier. But by now it was too late. Because a mistrial had been declared, the judge said, there was nothing that could be done.
"At that point, I was going ballistic," Harris said recently by phone. "Because this was exactly what I'd warned would happen."
The trial was over. Brown was brought back to jail. There had been no formal acquittal of the first-degree murder charge, so he was again denied bail.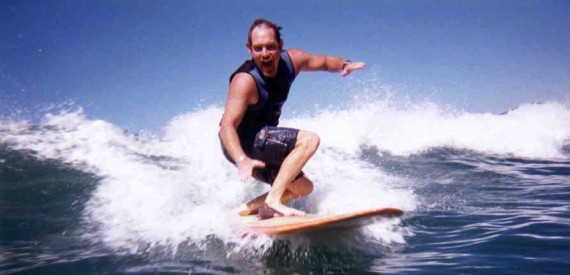 Cameron Brown pictured in the summer of 2000, shortly before his arrest. Brown's third murder trial is scheduled for early next year. (Photo: The Brown Family)
By then, Brown had already served two more years than the maximum sentence for involuntary manslaughter. His imprisonment has so far cost taxpayers between $330,000 and $550,000, according to data from the Men's Central Jail in downtown Los Angeles, where Brown has been incarcerated since Nov. 2003.
It's thought that Pastor wasn't perfectly straightforward when questioning the jury on its decision. Both Brown's family and Harris believe the judge knew the jury hadn't voted for first-degree murder. They said they think Pastor played dumb in order to give Hum another shot at getting a first-degree conviction in the next trial.
"The foreman made it clear that they had come to a decision on first-degree," Harris said recently over the phone. "There was absolutely no question in my mind the judge did it deliberately. He was very pro-prosecution."
"It was clear to everyone that no jurors had voted for first-degree murder," concurred Patty Brown, who was present that day. "But it's in the county's interests to do everything possible to avoid an acquittal, and that's how Judge Pastor steered the events."
A clerk for Pastor said he can't comment on pending cases.
Brown's third trial was supposed to get underway in 2011. But when Conrad Murray, the doctor convicted of manslaughter in Michael Jackson's death, invoked his right to a speedy trial, it threw a "monkey wrench into Judge Pastor's schedule, causing several cases, including Brown's, to be rescheduled," said Betsy Ross, the crime blogger who has covered the Brown trial extensively on her Trials & Tribulations blog.
Brown's third trial is expected to start early next year. Hum says he's "absolutely confident" he can get a first-degree murder conviction. "The evidence is crystal clear," he said.
"Normally I wouldn't comment on a pending case," said Aron Laub, the public attorney who will defend Brown. "But because Hum has already done so, let me just say that Cameron Brown is not guilty of murder. There has never been, and there never will be, enough evidence to convict him of murder, because he's innocent."
Brown's family is hopeful that there will be a resolution this time.
"He's had the best years of his life taken from him," his father says. "We just want our son to be able to be with his family again."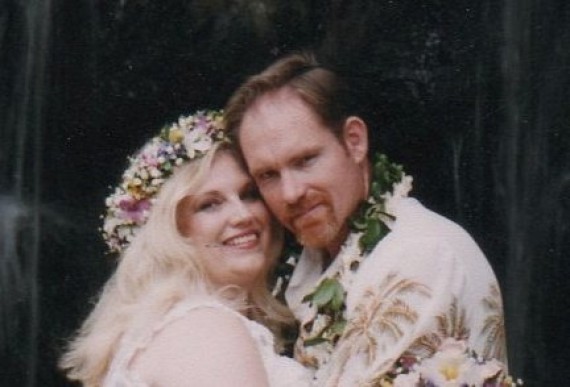 Brown with his wife, Patty, on their wedding day in March 2000, about eight months before Brown's arrest. (Photo: The Brown Family)
Correction: A previous version of this article stated that Brown's imprisonment has cost taxpayers nearly $500,000 throughout the past decade. According to data from the Men's Central Jail in downtown Los Angeles, a more accurate range would be between $330,000 to $550,000.
Calling all HuffPost superfans!
Sign up for membership to become a founding member and help shape HuffPost's next chapter