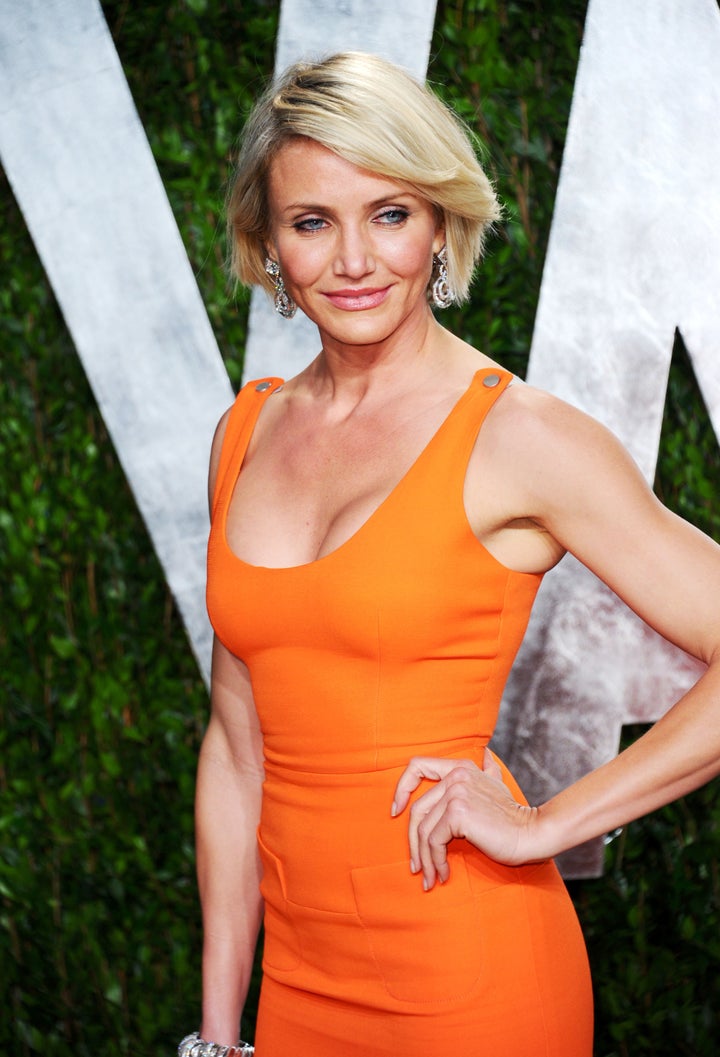 For many actresses, turning 40 can mean the end of their career, or a sharp change from playing romantic leads to playing the mom.
The actress's positive attitude toward aging is refreshing: She says age has brought her spiritual and mental growth.
"As I get older, I become happier -- because I'm wiser, I know myself better [and] I connect to people better," she explained. "I think that in our society we don't honor older generations enough because we think of it as being bad because the appearance changes."
For Diaz, every year is a blessing: "Look, the alternative to getting older is [being dead]. I feel very fortunate to have a very full, loving, blessed life, so, I'm living it to the fullest," she explained.
And while Hollywood is all about idolizing youthful beauty, the actress says her body is actually improving with age. "My ass is definitely higher than it was when I was 20," she told "Access Hollywood." "The thing that people don't understand -- take care of your body [and it will] get better!"
"I didn't really even think about that I would be playing a mother, I didn't think about it in terms of what it meant to my career. I thought of it as what it meant to the story and who this woman was and what her life experience was. I didn't think oh my gosh, If I play a mother and a mother of teenagers, what is it going to mean to my career? "
Calling all HuffPost superfans!
Sign up for membership to become a founding member and help shape HuffPost's next chapter
BEFORE YOU GO