Diane Kruger was there, of course, she being the fashion industry's favorite celebrity mannequin. But sharing the spotlight was Cameron Diaz, clad in all black save for her extremely tanned face, taking in the Versace wares.
It seemed a bit strange, considering the "There's Something About Mary" star isn't a regular on the high-fashion circuit. Perhaps she's just a friend of Donatella's, we reasoned, or found herself with a free afternoon while shooting a rom-com in Paris.
We were wrong. Ms. Diaz, seemingly out of nowhere, has developed an apparently insatiable lust for couture. The blonde actress followed the Versace show with appearances at Christian Dior, Armani, Chanel and Valentino, sitting in the front row and hobnobbing with the fashion elite (Giorgio! Donatella!) at each.
Simply put, Cameron Diaz showed the couture shows who's boss.
Look out, New York Fashion Week -- Cam is coming for you. Witness Diaz's couture conquest below.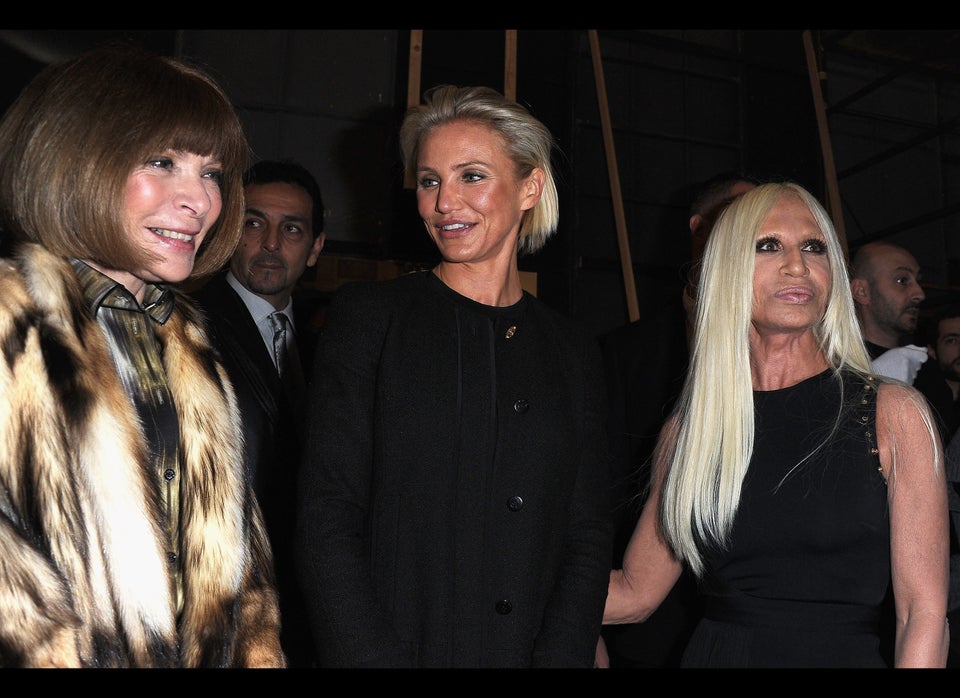 Cameron Diaz makes couture week her bitch
Popular in the Community