 Cameron Diaz is all smiles on the cover of InStyle Magazine's May issue (on newsstands Friday).
The part-Cuban actress, who will next be seen starring opposite fellow Latina A-lister Jennifer Lopez in the pregnancy flick, "What To Expect When You're Expecting" (out on May 18th), tells InStyle that she's not interested in becoming a mom simply because that's what she's expected to do.
"Society definitely puts pressure on women to make them think their lives should go a certain way. I've never said I don't want children—I just haven't had children yet," she said.
Diaz added that she's open to the idea of becoming a mom. "I don't know what's going to happen in my life! I could end up adopting children. I could end up with a partner who already has children. Who knows?" she said. "I'm not trying to fit into anyone's box about how I should be. I just fit in my own box."
The 39-year-old actress, who has dated an eclectic group of guys that includes, Matt Dillon, Jared Leto, Alex Rodriguez, and Justin Timberlake, says she's aware that her past boyfriends don't have in much common. "I would never have guessed that I would end up dating any of the guys I've dated—never! There's no through-line between them," Diaz tells the magazine. "But I love love, and love comes from many different places. When I was going through a bit of a heartbreak a little while ago, I said to a friend, 'Wow, this really hurts!' And he said to me, 'That just shows you what your capacity for loving is.'"
As tough as heartbreak is, Diaz says love is worth it. "I would rather have my heart broken a thousand times than never to love at all. I have so much love to give—I'm not empty of love, I'm full of love."
"Everyone needs to find a purpose, and I think mine is to help other people," she said. "This project is only in the blueprint stages, but I'm creating a space where I can teach healthy habits that girls can build on. I see women struggling with their bodies because they don't know how they work on basic levels, starting with nutrition. The more I talk about this with people, the more I realize how much it's needed. I'm really throwing all of my energy into it."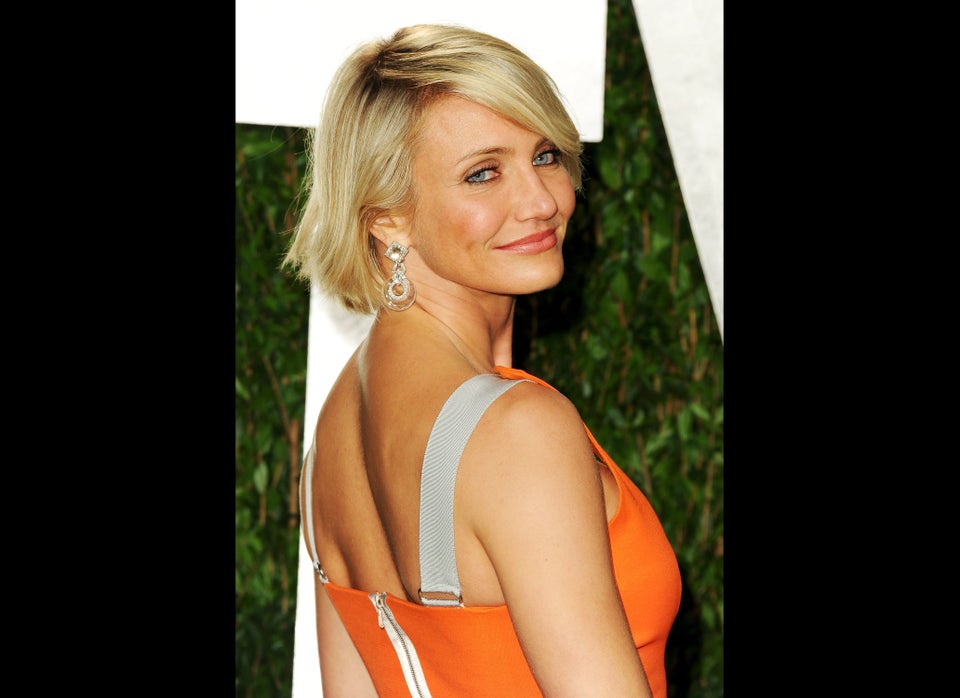 Cameron Diaz
Popular in the Community