Ever since Cameron Diaz sported unconventional hair product in "There's Something About Mary," all eyes have been on the former model's changing beauty looks. The California native began her Hollywood career after being cast as a sexy lounge singer in 1994's "The Mask," but she showed us the vulnerable, endearing Cameron we know and love today in "My Best Friend's Wedding" and, of course, in her famous 1998 performance as Mary.
Diaz has not been afraid to change up her hair and makeup, even foraying into near-raven hair territory in 2007. She's able to occupy that very fine line between couture-wearing style star and laid-back surfer, whether she's wearing winged-out eyeliner and red lips or beach hair and lip balm. These days, she's gone back to her short style and bleached her strands for a particularly avant-garde look. Despite the seemingly high-maintenance style, we're pretty sure the blue-eyed beauty can still roll out of bed sans styling and hit the beach.
As 39-year-old Diaz celebrates the release of "What To Expect When You're Expecting" on May 18th, we're taking a look back at her best and most daring beauty moments. Vote on all her looks in the slideshow below.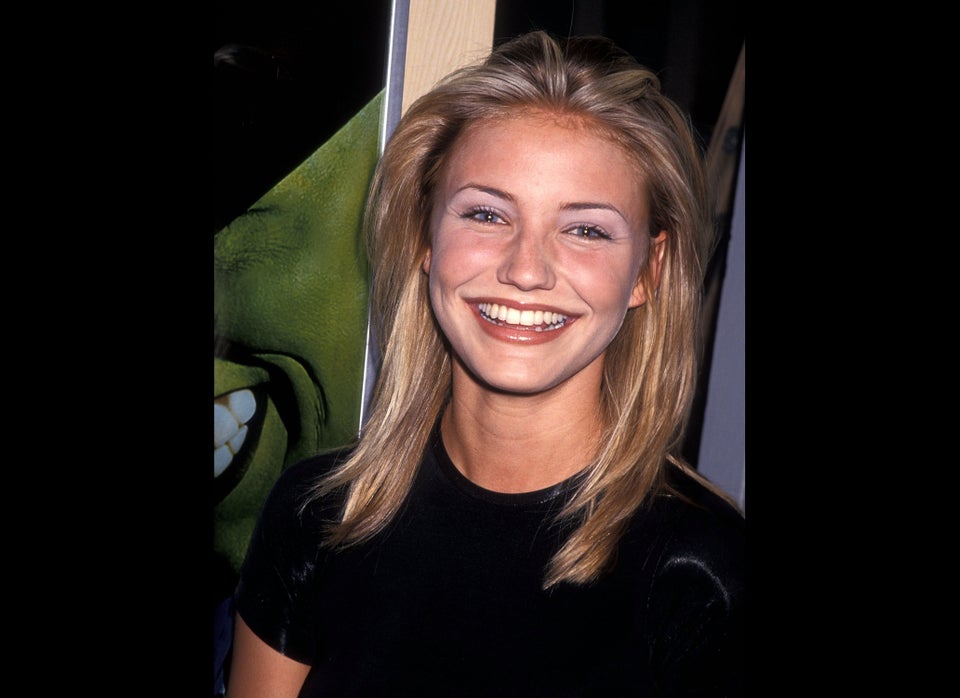 Cameron Diaz Beauty Evolution