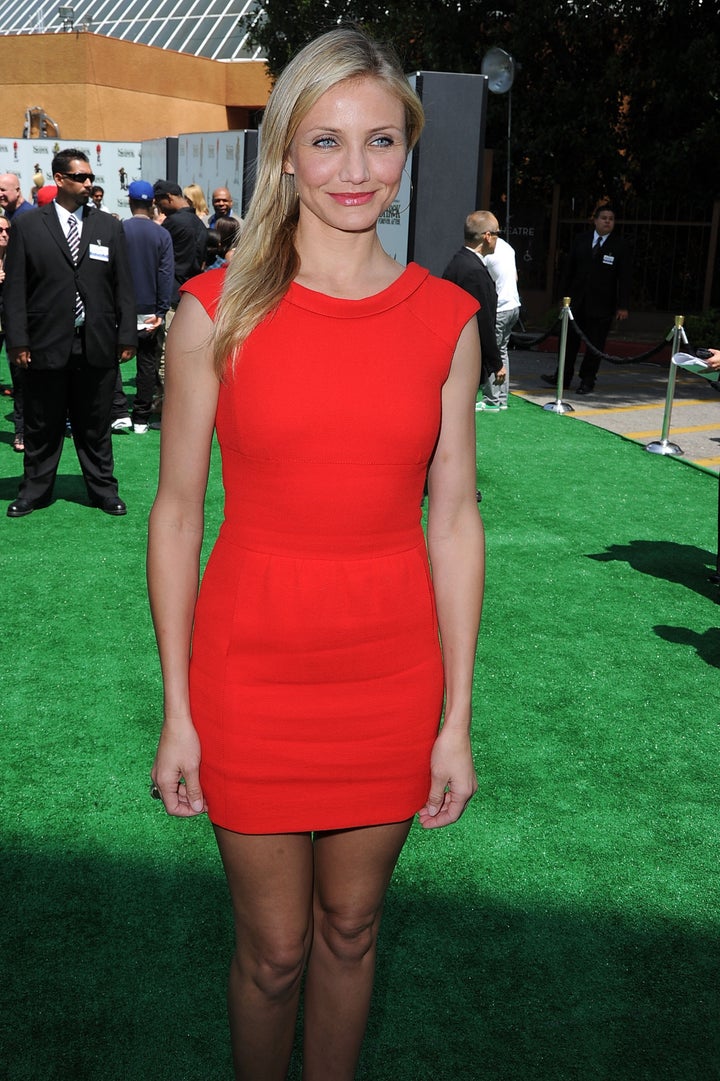 Cameron Diaz opens up about her love life, working with ex Justin Timberlake and her love of rough sex in a new Playboy interview. Here are some excerpts:
On traveling for love:
"Oh gosh, I can't even count how many times I've gotten on a plane for love. It's not unusual in this business; my lifestyle demands it. I'm always traveling for [whispers] cock. You've got to go where it is."
On whether she is dating Alex Rodriguez:
"No, no, no. I've been in relationships since I was 16 years old. In the past three years I've made a conscious decision not to be in a relationship for as long as I want. I've stayed away from all the traps out there for me to just fall into something that will potentially lead me down the same road...I want to have a relationship with myself right now."
On her famous booty:
"My booty has been on hiatus from film but certainly not from everyday life, where it doesn't stop moving. It's in constant sway and has a mind of its own. On camera, though, there just hasn't been an opportunity for it to assert itself lately."
On primal sex:
"I'm primal on an animalistic level, kind of like, 'Bonk me over the head, throw me over your shoulder. You man, me woman.' Not everybody has the right kind of primal thing for me...I love physical contact. I have to be touching my lover, like, always. It's not optional."
Popular in the Community