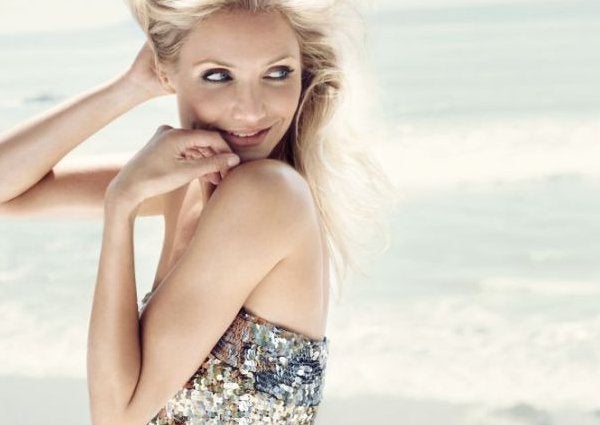 Cameron Diaz covers the July British Vogue, and inside the magazine she reveals her secret to eternal youth and talks about her lack of baby urges. Here are some excerpts:
On staying young:
"The fountain of youth? Let's see - I guess it's exercise, healthy diet, lots of water, lots of laughter, lots of sex - yes, sex, we need that as human beings. It's healthy, it's natural."
On whether she is in love with current beau Alex Rodriguez:
"You know what? Yes I am. I'm in love with life."
On plastic surgery:
"Yeah, well, hey. I'm not doing anything right now. But we'll see. So far, so good. But I'll never say never to anything."
On baby urges:
"You know how you have these moments of feeling dissatisfied and you think, 'what would make my life better?' Well, I've yet to go, 'Aha, that's it: a child!' I don't want to not do a film at a moment's notice."
On leaving her hard partying days behind:
"I'm 37. Those years are over for me. There are nights, sure, when you order more bottles of wine than you realize and then the bill comes and you go woa!"
Popular in the Community