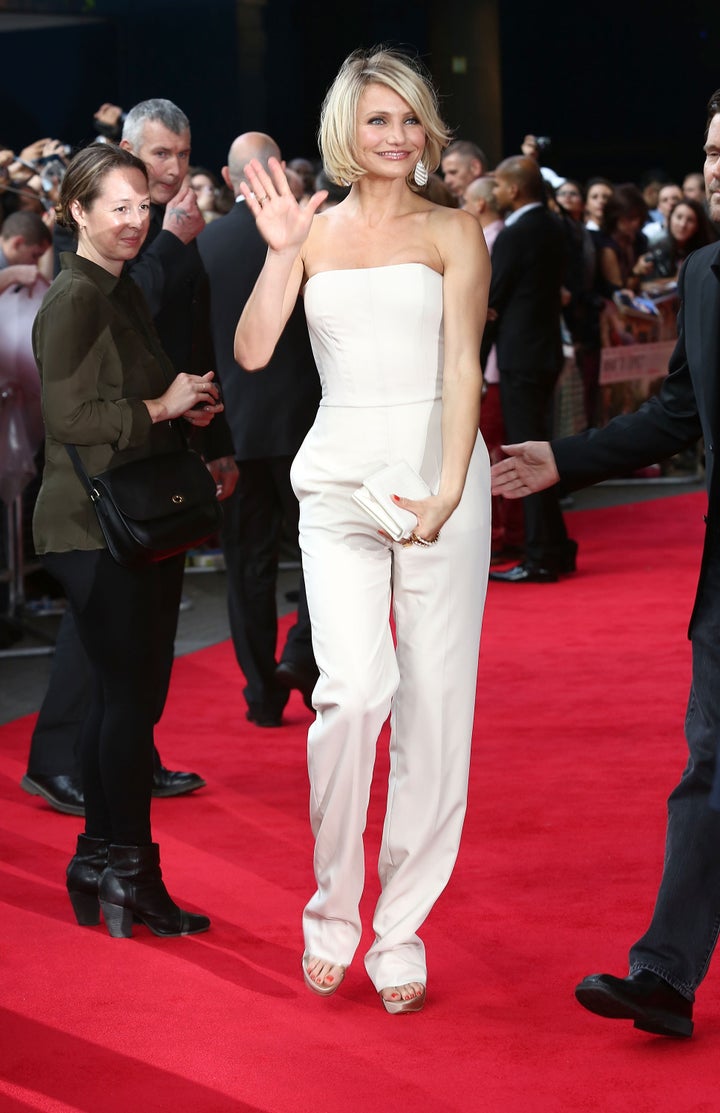 Jumpsuits are a dangerous thing. Not only do they make peeing quite difficult (you've been there, admit it), but onesies can be highly unflattering, particularly in the hip and/or crotch region.
So brave is the starlet who graces the red carpet in a one-piece as Cameron Diaz did today. The blonde celeb hit up the London premiere of her latest flick, "What To Expect When You're Expecting," in a pristine white Stella McCartney jumpsuit that was fitted at the bodice but pooled down around her ankles.
Despite her outfit's potential pitfalls (tops slipping, crotches pulling, pantlegs tripping), Cam managed to keep things under control. But then, she is a jumpsuit pro: she chose a one-piece for the premiere of "Bad Teacher" in both Germany and Cancun as well as a dance-off on "Late Night with Jimmy Fallon."
Because as inconvenient as they are for peeing, jumpsuits are awesome for dancing.
See Cameron's latest red carpet turn. Are you loving her strapless onesie?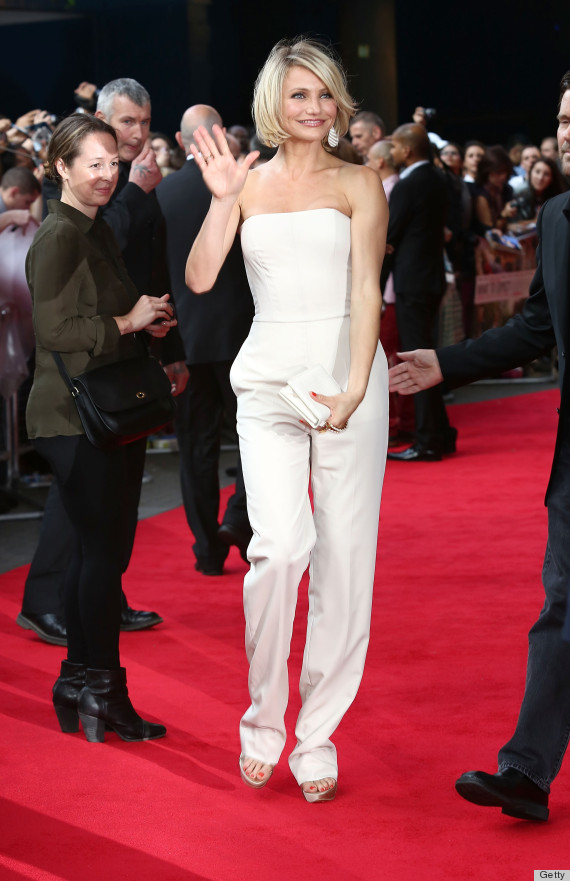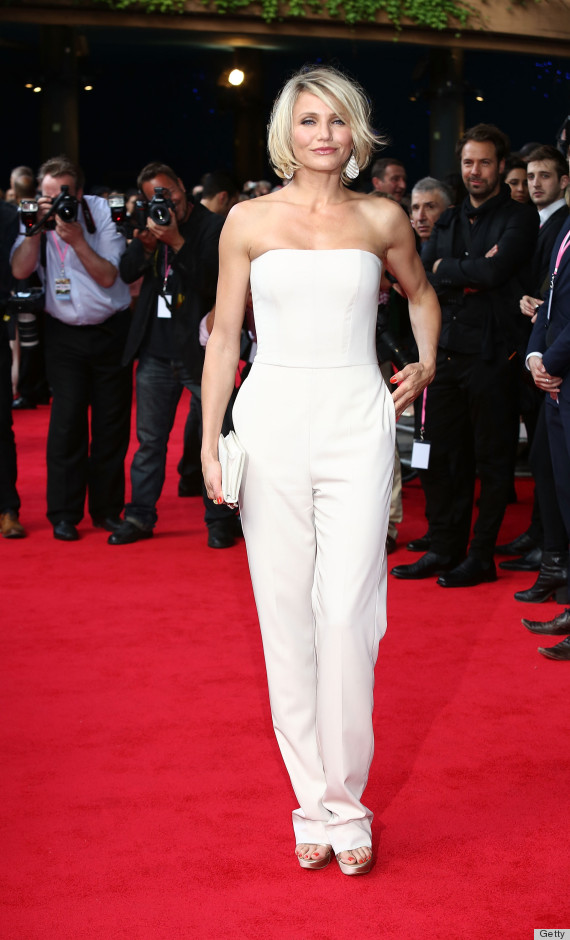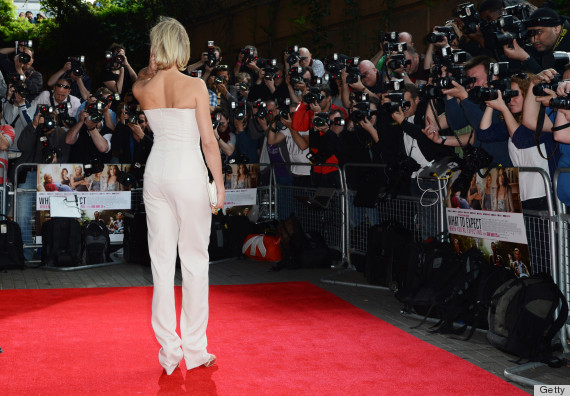 See Cam's style evolution!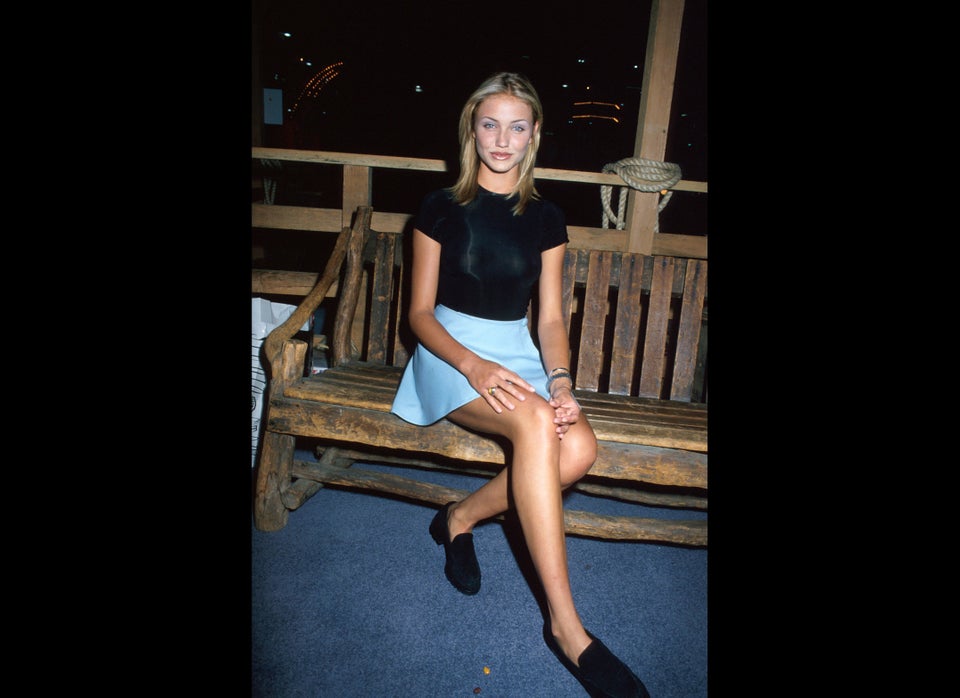 Cameron Diaz Style Evo(CLONED)
Popular in the Community