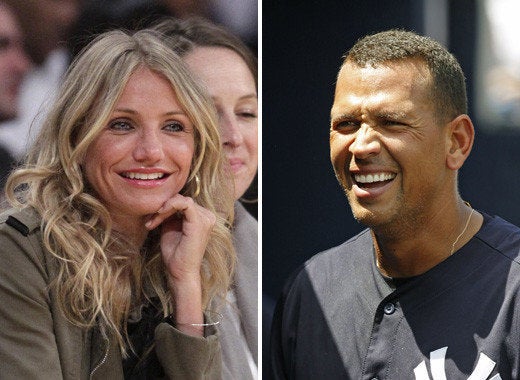 In honor of her new film, "Bad Teacher," in which she plays a pot-smoking, derelict middle school teacher with a sex drive far greater than her desire to enrich the lives of her students, Cameron Diaz got down and dirty for Maxim's Hot 100 list. Not just in photos, either - she gave some pretty forthcoming answers about relationships and the more intimate things that are done during relationships.
While Diaz reports that things with boyfriend, Yankees slugger Alex Rodriguez, are "awesome," she is nonetheless unsure that marriage is the right step. When asked if she thought marriage was a dying institution, Diaz, said, "I do. I think we have to make our own rules. I don't think we should live our lives in relationships based off of old traditions that don't suit our world any longer."
That said, Diaz does have one rule that she likes to live by. And it's a bit untraditional, if you will.
"One should dry-hump as much as possible," Diaz insisted. "It leads to great things. I'd prescribe at least once per day. What's also nice about dry humping is that it can happen anywhere."
Well, then. Perhaps she truly was the perfect choice for "Bad Teacher."
WATCH:
Popular in the Community