As far as aging gracefully goes, Cameron Diaz has got it down pat.
The 43-year-old, who has a habit of posing sans makeup, looks pretty much the same now as she did in her "My Best Friend's Wedding" days. She proved that notion true once again Wednesday with another gorgeous makeup-free photo.
The photo, which she posted to promote her new book about aging and living well, features a smiling, bare-faced Diaz in person and on an equally beautiful book cover.
In an accompanying blog post, the actress further pushed her message about enjoying life. "Let's start celebrating and living an engaged life, and stop punishing ourselves for not looking a certain way, and instead holding ourselves accountable for actually taking care of ourselves inside first, knowing the results on the exterior will be a shining side effect," she said.
From the looks of it, she is certainly enjoying those side effects plenty.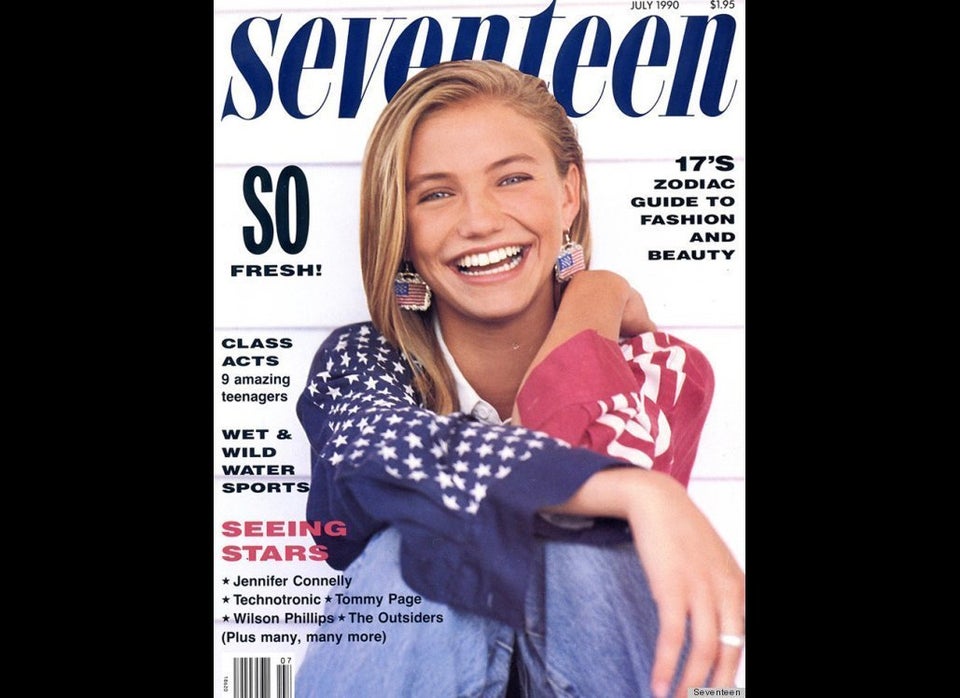 Cameron Diaz: Style Evolution