 Cameron Diaz has some strong opinions about the state of pubic hair beauty standards.
I hear that there's a big fad these days of young women undergoing laser hair removal on all of their lady bit. … Personally, I think permanent laser hair removal sounds like a crazy idea. Forever? I know you may think you'll be wearing the same style of shoes forever and the same style of jeans forever, but you won't. The idea that vaginas are preferable in a hairless state is a pretty recent phenomenon, and all fads change, people.
Diaz is not alone in advocating that women feel comfortable rocking a fuller haircut "down there." According to The Cut, 2013 offered definitive proof that "bush is back." And in October 2013, artist Petra Collins shared her outrage when Instagram censored an image of her body that showed some untrimmed pubic hair.
Diaz reminds her book's readers that pubic hair is not just acceptable, but can be sexy:
Pubic hair also serves as a pretty draping that makes it a little mysterious to the one who might be courting your sexiness... Twenty years from now, you will still want to be presenting it to someone special, and it would be nice to let him or her unwrap it like the gift that it is.
We say that women should feel empowered to do whatever they want with their hair -- pubic or otherwise.
Related
Before You Go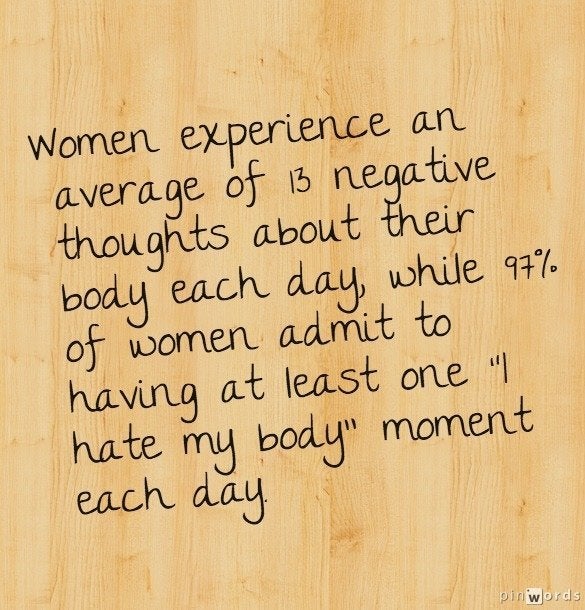 Facts About Women And Body Image
Popular in the Community