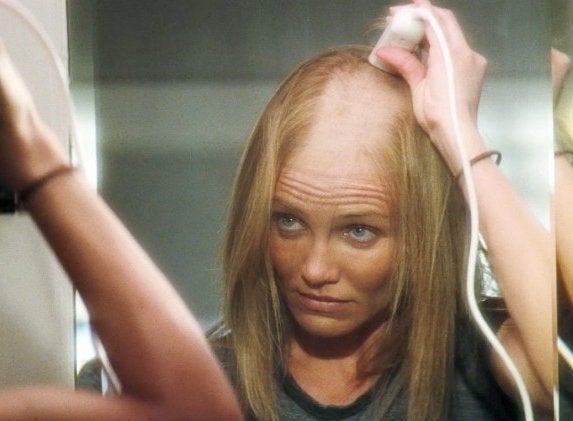 Cameron Diaz shaves her head and Abigail Breslin seeks the aid of a lawyer played by Alec Baldwin in the trailer for the upcoming tear jerker "My Sister's Keeper."
Based on the book, the movie tracks a girl, conceived and engineered to save her older, cancer-stricken sister, played by Abigail Breslin. She fights her parents, played by Cameron Diaz and Jason Patrick, for control of her body when they want her to give a kidney.
The roles of the daughters, played by Sofia Vassilieva and Breslin, were initially going to be played by real-life sisters Elle and Dakota Fanning, but Dakota reportedly balked at having to shave her head in real life.
Cameron Diaz did NOT shave her head in real life, relying instead on wigs and skull caps for the scene.
The trailer is now online and the movie comes out in June.
WATCH:
Popular in the Community