Cameron Esposito woke up in the middle of the night in January with the title "Rape Jokes" on her mind. A survivor of sexual assault, Esposito, a lesbian comedian, knew she wanted to create a very personal stand-up special to address the public reckoning with sexual assault via the Me Too movement of the last nine months, and she began to write.
Though it usually takes her about a year to develop an hour's worth of stand-up material, she sped up production in April, when the media began to speculate how disgraced perpetrators ― men toppled by the Me Too movement ― could make their comebacks. Many women had only just begun to speak their truth, but tales of redemption for their assailants threatened to cut them off. "This conversation is not over," Esposito thought.
Three weeks later, "Rape Jokes" was fully written, recorded in front of a packed room at New York City's Upright Citizen's Brigade, edited and released. Viewers can stream the special for free on her website, where they can donate to the Rape, Abuse & Incest National Network (RAINN). So far, she has raised over $30,000 to provide resources for survivors of sexual assault.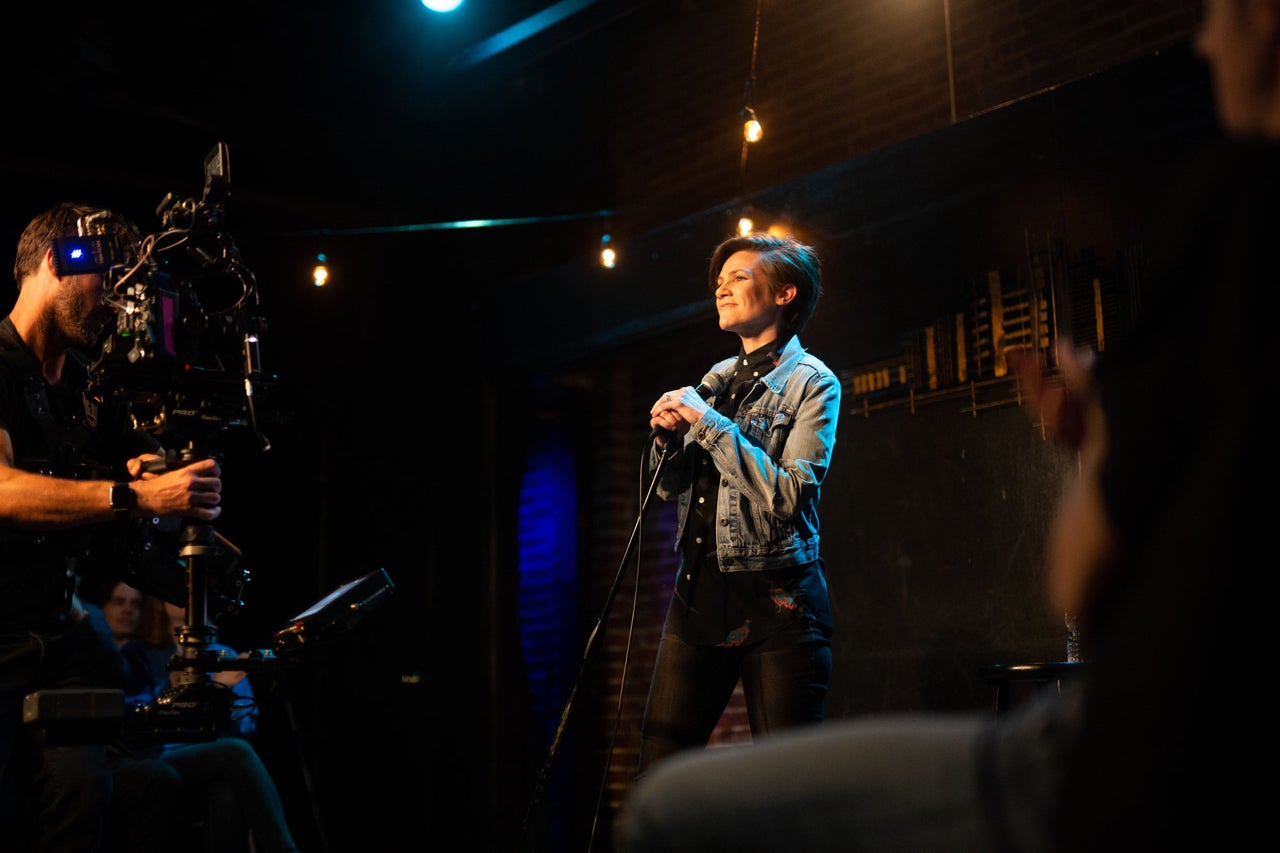 Esposito spoke with HuffPost about her motivations for creating "Rape Jokes," our culture's warped understanding of sex and consent and the conversations we need to have to create real and lasting change in the wake of the Me Too movement.
When did you realize you wanted to address sexual assault via a stand-up special and in such a personal and unconventional way?
About mid-January is when I sat up in the middle of the night in bed and just thought, "Rape Jokes." It came title first into my brain. This particular administration and what we heard the president say prior to his being elected is something I think about every day, every time I see his face. And it turns out he is a large part of my life. Because he's a large part of all of our lives.
Obviously, Me Too happened. The movement, rather, because the phrase has been around for a while. And I've been very heartened by folks telling their stories, but it felt like the clickbait nature of our news cycle meant that what kept getting hashed and rehashed was what was happening to the people who perpetrated those assaults now, whether they would ever work again, if their images could be repaired.
"It felt like this entire press cycle could potentially complete without ever exploring anything about the survivors."
A few weeks ago is when I thought, "I have to do this now." It's when these men started announcing upcoming projects. We were hearing, "Here's what this guy is going to do next." It just felt like this entire press cycle could potentially complete without ever exploring anything about the survivors. They still just exist as a footnote to these other people's much more important lives. And that power imbalance creates the perfect situation for assault to happen to begin with ― acting as if some people's lives are more important than other people's lives or other people's art or their genius is more important than others'. I just found it very frustrating.
I'm just one guy, but I figured, "What's the thing that you can do to make the biggest ripple effect? How can you be the biggest cannonball you can be in the pool?"
The show is called "Rape Jokes," but you don't spend the whole time talking about sexual assault. You discuss a lot of the things related to it. You talk about sex ed, consent, how women are conditioned in ways that make them vulnerable. Why did you decide to discuss sex and the way we talk about it more generally?
I wanted the audience to know me. And I wanted the audience to feel like they could relate to me and I could relate to them. So I wanted to give them more information. I didn't think 60 minutes about that one part of my life ― that could be really interesting too, but would you care about that person? Would you think she had a sense of humor about herself? Would you think she is an accurate storyteller? Also, I don't believe that assault and harassment exist as some sort of thing kept in a perfectly white room — "Through this door is assault and harassment, and out here is the rest of culture." It's connected to, interrelated with and even a product of culture.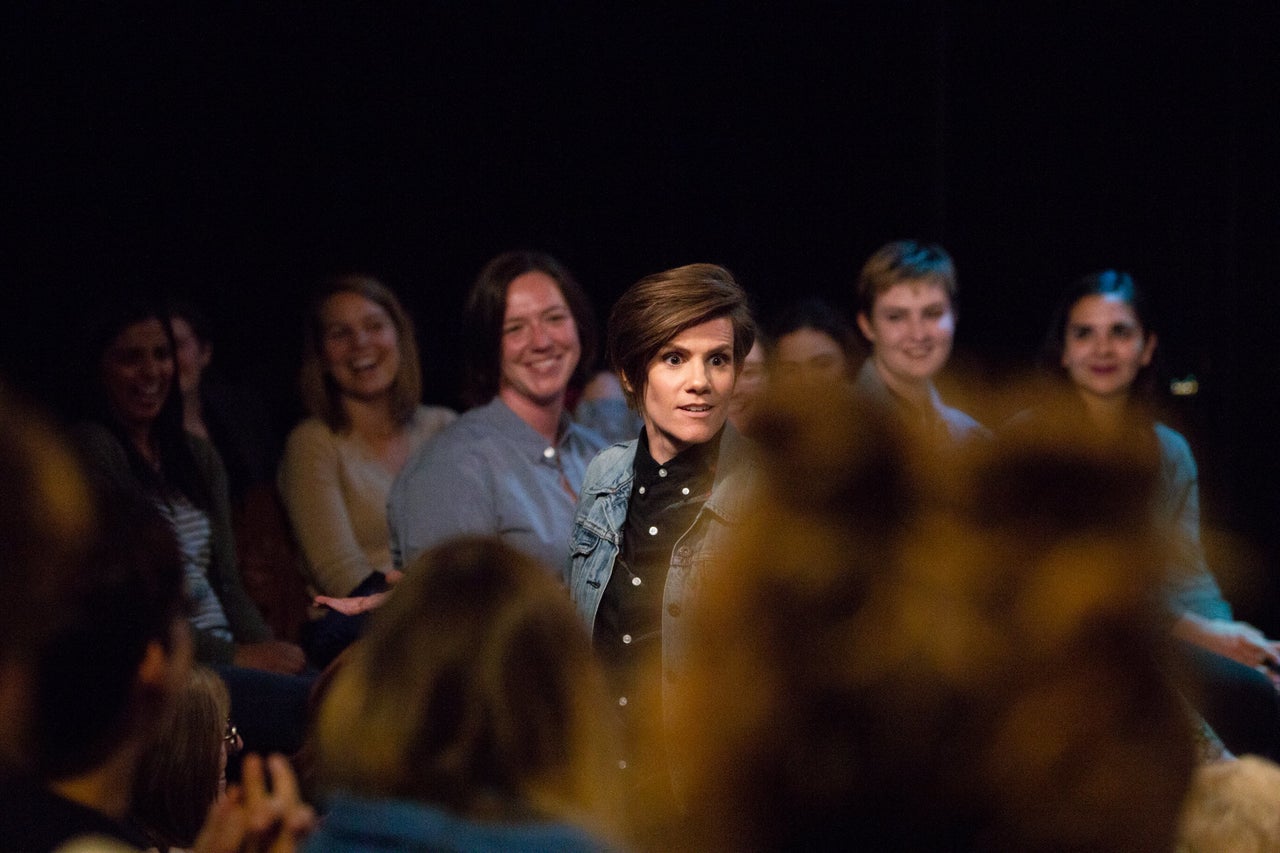 You share that you were sexually abused by a man who aggressively pursued you over 15 years ago. It's a familiar story for a lot of women, even more recently. What do you think needs to change to stop these kinds of assaults from happening?
I'm not a rape crisis counselor or a sex educator. The thing I know that works in my life — and it's in the special — is conversation and negotiation with partners. We act as if the most romantic sex is supposed to be something that we fall into without ever mentioning it ― it's silent, and there's music swelling in the background. I think it's constant communication. I think it's acting as if everybody that's there has agency but also has needs.
We'd have to start by talking about it as "People who are cultured as female want to have sex." Even if we just started there, as if it's not something you're being convinced of but [instead are being asked], "What you want to do?" And [the partner] should pay attention to if they even want to do this thing, because that actually matters. When we don't talk about sex that way and if we still talk about porn as if it's a wife walking in on a husband as he's watching or a mom walking in on a young boy, it's all about shame and dudes getting their needs met secretly and women not having needs. We just need to start by saying, "Everybody has needs. Everybody wants to be here." So let's talk to each other about what specifically we want.
"I just continue to want to see women spoken about as if we are actually people."
What has the Me Too movement meant to you as a survivor?
This is not a new topic for me. I started writing about rape jokes specifically in 2014, but even before that, I was blogging about it, when that was a thing everybody was doing. I wrote it into my television show "Take My Wife." There's an episode about rape jokes that's actually called "Rape Jokes."
So I think, for me, I just continue to want to see women spoken about as if we are actually people. I'm very proud of and buoyed by the folks who have told their stories, even some people that I know who have told their stories. At the same time that I am proud of the folks who are stepping forward, I am ashamed of ourselves as a culture. Those things can be true at the same time.
I know we're all trying to figure out what we're supposed to do right now, on a daily basis, on a bunch of different topics. I would like to suggest an option: If folks are coming to you with information about things that have happened to them in the past, which is the opportunity that this Me Too moment has given us, probably the best response that I think anybody can give is the response that I've been giving to survivors who have come to me since the special came out, which is "I'm sorry that happened to you."
This interview has been lightly edited for clarity and length.
Popular in the Community