A college student in Iowa had his jaw broken during an incident where he was rolled up in a carpet for 38 minutes and beaten. Now he's suing his school and the six dorm mates responsible for the assault.
Documents say the students used duct tape and a rope to secure Fagen in the carpet, then placed him upright in a corner of the room with his feet off the floor. The six men then "proceeded to punch, kick and beat him with a broom handle while he was unable to move within the carpet roll," according to the lawsuit.

After he was set up in the corner again, Fagen fell on his chin and remained on the ground bleeding until a friend finally freed him from the carpet.
WOI-TV reports Fagen was also beaten with a broom, and Fagen was not able to move the entire time.
Fagen was taken to Mercy Hospital, nearby in downtown Des Moines, but the they said the injuries for too serious for them to treat. He ultimately had to go to the University of Iowa's hospital, which is nearly a two-hour drive away in eastern Iowa.
Grand View is being sued for negligence because they allegedly failed to properly monitor the common room in the residence hall, "despite multiple employees employed for that very purpose," and security cameras which were reportedly able to capture the 38 minute assault. Adam Ehlers, Jake Rosander, Erik Moore, Zac Crain, Eric Bagby and Ross Iddings are being sued for assault and "willful ... or reckless" actions.
The Register also reports the six friends named as the attackers were freshmen in the 2011-12 year and all on the basketball and football team rosters. Grand View removed "most" of them from their campus, and all of them were suspended, but Moore and Rosander are still on the football team this year. Fagen was an athlete too; he's a bowler.
People who know Fagen said the event "started out as fun."
"There's pictures, videos where it appears Cameron's having a good time," Chase Carlson, Fagen's former roommate and current GVU student body vice-president, told WOI-TV. "I talked to Cameron and asked him kind of more details on what happened. From what he explained to me, he said that it was just kind of a freak accident. They were messing around, and he wasn't angry at anybody."
Fagen has transferred to another college.
Related
Before You Go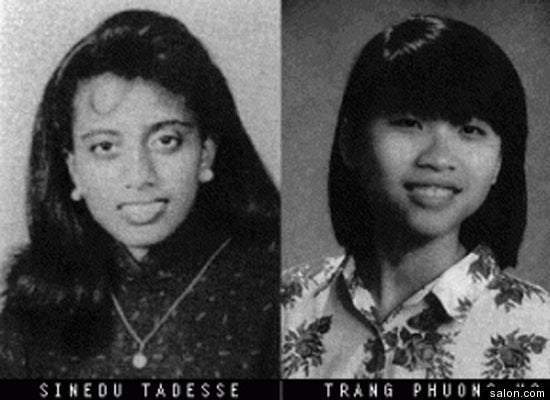 College Roommate Situations From Hell
Popular in the Community