The mayor of a town in California's Central Valley has sparked outrage by suggesting that bullying victims need to "grow a pair" and stand up to their tormenters on their own.
As Fresno-based ABC affiliate KFSN reported last week, Porterville Mayor Cameron Hamilton made the controversial remarks while discussing a proposal to create a safe zone for bullied students.
"I'm against bullying, but I'm getting damn tired of it being used as a mantra for everything and the ills of the world," Hamilton said during a recent city council meeting. "All most people have to do is grow a pair and stick up for them damn selves."
"It is hard to stand up and 'grow a pair' when you're maybe a 10-year-old little girl," city councilwoman Virginia Gurrola, a supporter of the safe zone effort, countered.
"Then maybe the other 10-year olds that think they want to stop bullying will stand up for her instead of a safe zone wtih a placard," Hamilton replied.
The safe zone project, which had been proposed by students at Porterville's Burton Middle School, has since been withdrawn.
Hamilton defended his remarks Friday, telling the Associated Press that he is not anti-gay, and that he opposes the safe zone because of what he sees as potential legal risks.
"The message is, together we can all fight this thing," Hamilton said of the bullying problem.
The small town garnered national attention last year when then-mayor Gurrola was ousted after issuing a proclamation declaring June as LGBT Pride Month -- a proposal that Hamilton says he supported.
"There was a lot of emotions that arose from this, but the end result is that people are talking about the LGBT community in the city of Porterville, and they are getting a better understanding of it," Gurrola told The Huffington Post last year.
In 2008, Porterville was the only city in California to formally support Proposition 8, the state's ban on gay marriage. Prop 8 was struck down by the Supreme Court last June.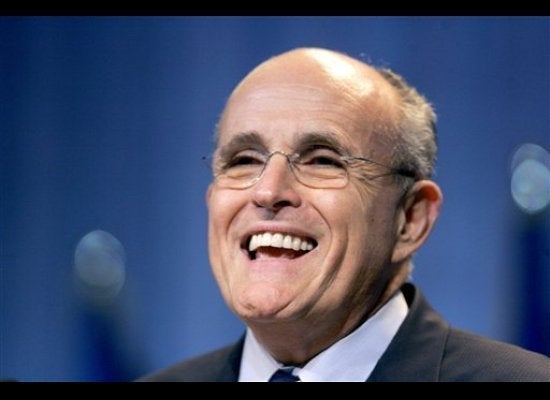 Out-Of-Touch Politicians
Popular in the Community