But Cameron Russell, a model who's walked the runway for Chanel and posed for magazines like Vogue, is ready to tell young women that modeling is not all it's cracked up to be. In fact, it might not be worth doing at all.
"The first answer is: I don't know, they don't put me in charge of that. But the second answer, and what I really want to say to these little girls, is: why? You know, you can be anything. you could be the President of the United States or the inventor of the next Internet or a ninja cardio-thoracic surgeon poet, which would be awesome because you would be the first one.

If after this amazing list, they're still like, 'No, no, Cameron. I really want to be a model,' well then I say: be my boss. Because I'm not in charge of anything and you could be the editor-in-chief of American Vogue or the CEO of H&M or the next Steven Meisel. Saying that you want to be a model when you grow up is akin to saying you want to win the Powerball when you grow up. It's out of your control and it's awesome and it's not a career path."
Russell acknowledges the privileges that come with modeling -- "it's awesome" -- but hones in on how she and models like her have gained those privileges: by being slender, feminine and white (the last of which has been widely documented). "I am the recipient of a legacy," says Russell. "For the past few centuries, we have defined beauty not just as health and youth and symmetry that we're biologically programmed to admire, but also as tall, slender figures and femininity and white skin."
Because of this, she says, "I've received all these benefits from a deck stacked in my favor."
It's serious food for thought for young women seeking to becoming models as well as those adults who follow the industry and its most popular faces.
Watch Russell's entire talk in the video above -- it's less than 10 minutes and totally worth it. Let us know what you think in the comments!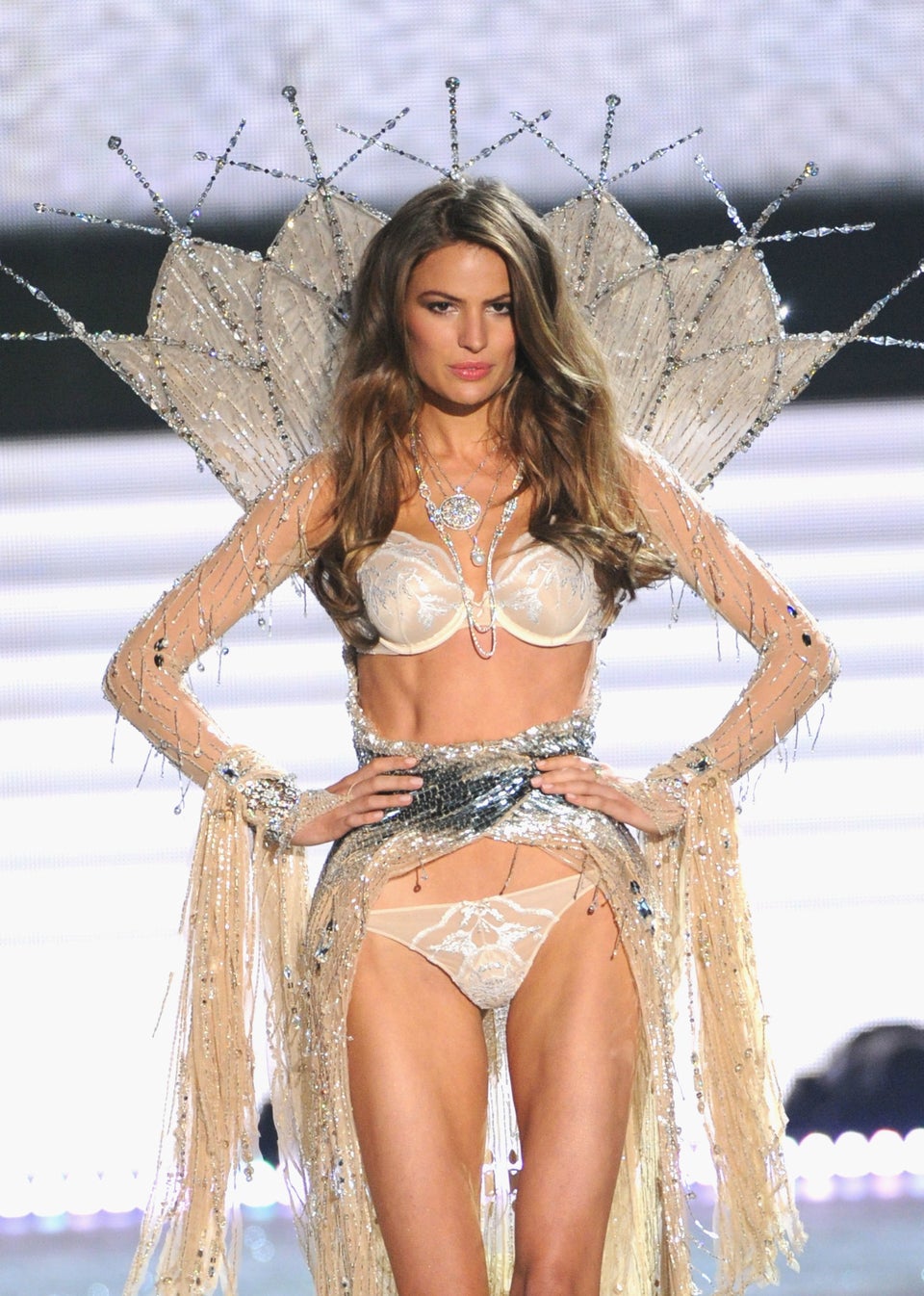 Cameron Russell