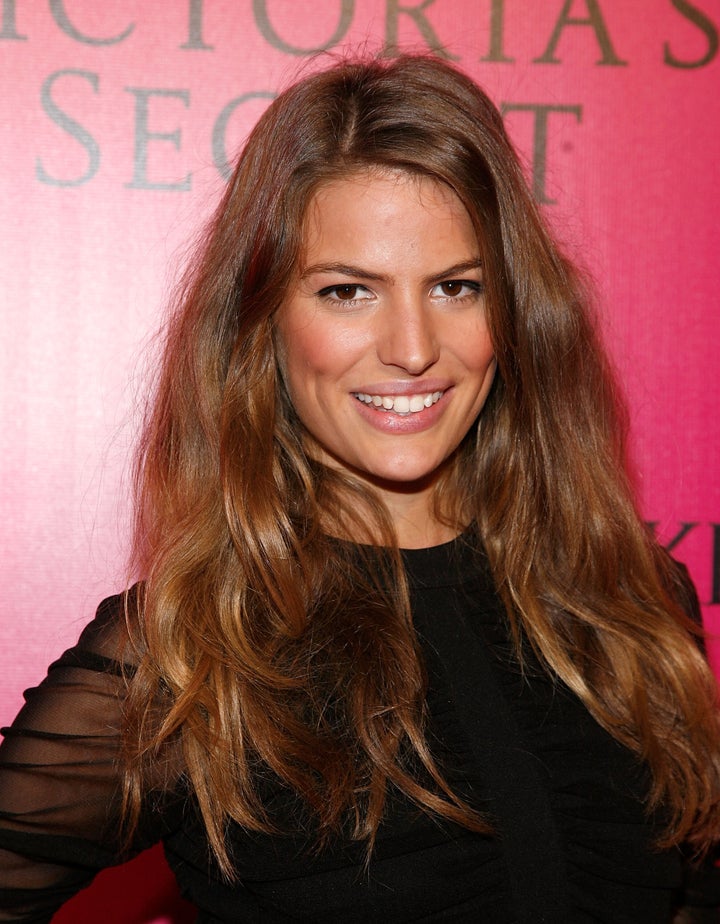 Cameron: I contribute to a culture that celebrates celebrity, youth, whiteness, skinniness, and general superficiality. And for that I assume responsibility. I am partially to blame. Many of us are, and it's important that we can say that and not be villainized.
We live in a country where modeling is one of the few professions where women out-earn men. Modeling allowed me to graduate from college without student debt. It has provided me with invitations into mass media that few women get. Last year women wrote just 20 percent of all op-eds, and over the last month I have been invited to contribute more op-eds than I have time to write.
Many women (and girls) probably share a part of my experience. What we do to get hired, to get noticed, to be heard, to be loved, is not a pure reflection of who we are. Changing how we look, how we speak and how honest we are in order to suit the needs of the boss, the professor, the boyfriend and the press is not that unusual.
Since men comprise 80-90 percent of contributors to key opinion forums and 83 percent of Congress, public debate all but excludes the female half of the population. When women and other marginalized groups do get access, they often have to fit into a narrow definition of what the people in charge are looking for. Women are more likely to be portrayed as victims when they get news coverage, and are more likely to be depicted wearing sexy clothing when they are cast in Hollywood's leading roles.
In the last month, every time a TV producer has contacted me, they've wanted to see headshots -- even though they're reaching out in response to my TEDx talk, in which I talked about the need to include women in discussions about the media. (Not bios, or clips, or anything a sane person curating a panel would ask for.)
So we did a ridiculous experiment. We took five of the most badass media-making women we could find, and turned them into glamazons. We made a mockery of what media executives want. We got a hair stylist, a makeup artist, and a clothing stylist to dress them up in Chanel and Versace, give them faces full of makeup, and do their hair. Then we photographed and filmed them.
We wanted to know how their portraits would be received. How would videos of them talking about their work be shared and discussed? How would they personally feel about the transformation?
Here's what Lori Lobenstine, one of the women we shot, had to say:
Lori: Next time I ask a young woman to step out of her comfort zone, I will definitely, humbly remember having to step into model drag! But I don't scare easy. Since the shoot I've been thinking about how our culture often shapes who it is willing to show. And, when women and/or people of color step in to be those people (and do so for a whole variety of reasons), they often get hated on for doing it.
We love to hate the players. We do it with rigor and joy and pious self-satisfaction. A colleague of mine at femalesneakerfiend.com recently ranted against "These women that are being idolized for having pictures of themselves on Instagram wearing sneakers over their bare naked chests, taking photos of themselves in their kicks and underwear." I reminded her that our site was created to support -- not blame -- female sneaker fiends as they represented themselves in a sexist subculture. Absent as a target were the guys who set this all up, the ones eager to collect these images and objectify these women just like the sneakers on their feet. That is the game we do not see.
There are many ways this invisible game of privilege impacts women -- from whether we're seen or heard at all, to what we have to say to each other. From why every mention of Notre Dame basketball star Skylar Diggins includes her Twitter following (over 300,000) to why every other ESPN reader comment about Baylor star Brittney Griner sneers about her "being a dude." From why people hate on Cameron for being skinny and Honey Boo Boo's mom June Shannon for being fat. All of these women are playing the game at hand, and, like us, all are deeply embedded in the specific impact of the American ideal of beauty and the larger impact of our racist, misogynist culture.
How do we turn our anger away from Skylar for being pretty, or June for being poor or a female sneaker fiend for longing for visibility? How do we reframe the conversation so that we can point that anger towards the men who don't recognize Skylar or Brittney's game? How do we focus on the industry behind the images on TV, whether those images celebrate Cameron or humiliate June? How do we show a young woman that Nike is ignoring her as a customer and "chicks in kicks" featuring her as a model are two-sides of a very unfair coin? And in doing so, how do we support any young woman who wants to follow her passion, whether it's sneakers or modeling or basketball?
One thing's for sure: Hating on the women is easy. Hating the game is hard.
Related