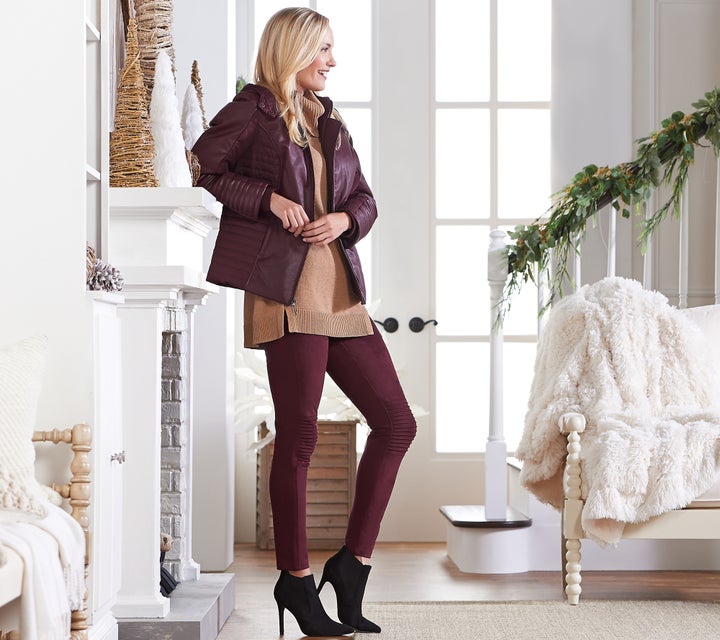 The Halston brand is an iconic pillar of American style. When I heard of Halston for QVC, I was cynical. Then I interviewed Cameron Silver, fashion director of the H by Halston and H Halston brands, and discovered that the expansion to QVC is authentic to Halston's vision. Halston was a trailblazer. The average American woman is a size 16 and today many are advocating for the fashion industry to be size inclusive. Yet, in the 70s Halston already embraced size inclusion by having a plus model and muse strut the runway. Before it became en vogue for designers to lend their name to retail, Halston partnered with JC Penney to make fashion affordable. H by Halston for QVC is affordable fashion using quality easy care fabrics, like luxe suede, for today's modern woman on the go. The partnership with QVC is the organic growth of Halston's original brand vision.
What's the difference in the H by Halston and other Halston brands?
Cameron Silver (CS): Halston Heritage is the red carpet, retro, cocktail look that everyone associates with Halston. H Halston is our line for brick and mortar retail stores. H by Halston is propriety to QVC and launched in September 2015. It has the Halston aesthetic for an elevated casual chic, day to evening, weekend look. Our H by Halston line is effortlessly elegant. It is contemporary, minimalist, and very comfortable.
CS: QVC has always been a multi-channel, personal on-air experience. It magically takes away the anonymity of online shopping and makes it personal by giving consumers context from a fashion insider. Brick and mortar stores have online presence, but seek context. QVC has the legitimacy of being a 21st century online retailer from the beginning. Additionally, QVC has an incredible amount of data which helps our designs to be very contemporary and reactive to what consumers want. We get immediate feedback on whether a neckline works or whether we should have more color options.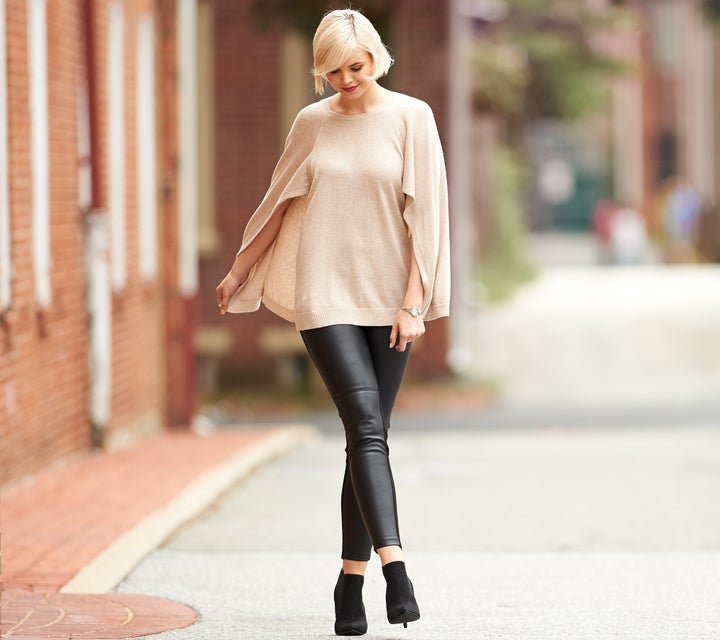 How does this partnership align with Halston's vision?
CS: There is nothing more iconic to the American sportswear DNA aesthetic than what Halston created 30-40 years ago. Halston brand is reverence for the past and relevance for the future. Halston was the original fashion arbiter of democracy of style. By that, I mean size and culture inclusion along with affordable fashion in his failed collaboration with JC Penney back then. Pat Cleveland was a Halston muse. Halston was the first to have a plus size model, Pat Ast, walk the runway in the 70s. He was the first major western designer to bring a runway show to China. He opened doors and eyes. His vision was to dress a woman of every size for every stage of her life. He was ahead of his time.
Any advice for readers unfamiliar or who have never shopped QVC?
CS: Don't be afraid. Fashion doesn't have to be complicated to be timeless. QVC for me means quality, value, and chic – as you can see from some of our holiday images. It only takes one item to change your perception and get addicted. I love when I introduced H by Halston items to my luxury clients. They are amazed that it is from our QVC line. QVC is a wonderful way to shop and connect. Come play with me. I am constantly replying to consumers on social media.
Note: This interview has been edited and condensed for clarity.