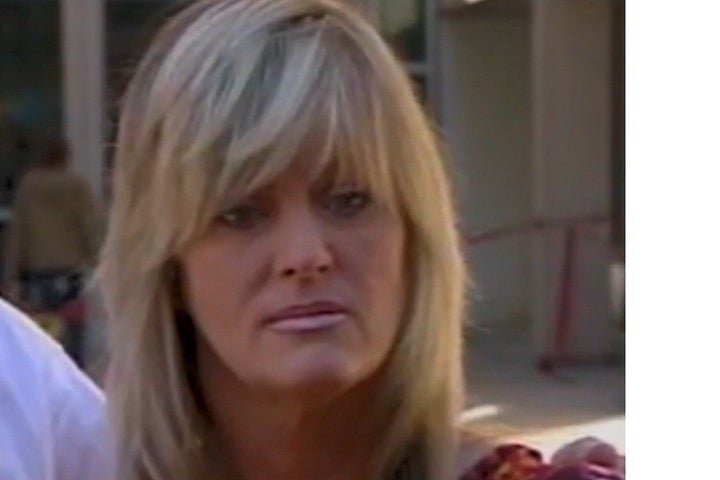 Standing in the way of a pardon for a Texas man that his family considers was wrongly convicted and executed is his ex-wife.
For years, Stacy Kuykendall advocated for Cameron Todd Willingham, stating repeatedly that she believed he didn't deliberately start the house fire that killed their three daughters in 1991. She reversed herself shortly before his 2004 execution, declaring that she now considered him guilty for murdering their 2-year-old daughter and her 1-year-old twin sisters.
As Willingham's relatives seek to erase his conviction, with experts dismissing the original fire investigation as primitive and conducted using out-of-date techniques, Kuykendall renewed her insistence that her ex-husband started the blaze.
"Todd is guilty, the criminal justice system and the courts confirmed his guilt, and he should not be pardoned for his crimes," Kuykendall said in an exclusive statement to The Huffington Post. "My girls would have been 23 and 21 years old today. I miss them so much."
Her words could hinder the latest attempts by Willingham's stepmother Eugenia Willingham and cousin Patricia Willingham Cox to alter his record. Last week, the pair filed a petition with the Texas Board of Pardons and Paroles to recommend a pardon for Willingham.
The Texas parole board checks with victims' families, the prosecutor and other people involved in the original murder case before deciding whether to recommend that the governor issue a pardon. That process could take months.
"I read that Todd's stepmom and cousin are asking the governor for a pardon. I don't blame Todd's stepmom for fighting for her son," Kuykendall said in her statement. "Mothers love their children and always will, no matter what happens in their lives.
"Eugenia loved Todd, and I understand why she does not want to face the facts of what he did to our girls," Kuykendall said.
Willingham maintained his innocence until the day he died, but his conviction was upheld on appeals in state and federal court. A leading arson expert in 2004, however, concluded in a report that the testimony from fire investigators used against Willingham was no longer scientifically valid. Gov. Rick Perry turned down an eleventh-hour request to stop the execution.
The case was originally prosecuted by the Navarro County district attorney. The current DA, R. Lowell Thompson, told HuffPost he doesn't plan to challenge the pardon request.
Saying that Willingham is guilty is not new for Kuykendall, but it's a 180-degree change from the early years of the case.
At the time of the fire, Kuykendall and Willingham were newlyweds. She told investigators that they hadn't been fighting and that her husband would never hurt their children.
In 2009, she unleashed a startling accusation that Willingham confessed the crime to her when she visited him on death row. Though she hadn't said this to investigators or during his trial, Kuykendall said she threatened to divorce Willingham the night before the fire.
She stood by that claim in her statement to HuffPost
"I did not want to believe that he could kill our children either, but he did," she said. "Shortly before his execution, I spoke to Todd about the murders and he admitted his guilt to me."
Related
Popular in the Community