Camila joined her husband for a screening of "Killer Joe" last night in a blue and green geometric print bandage mini. She paired the skin-tight INC International Concepts dress with black t-strap heels by the same designer but no other accessories, leaving all eyes to fall on her hardly-noticeable baby bump. Now we know Camila's a model, but she doesn't even appear pregnant from the front. It's only when she turns sideways that you can see just how far along she is. Perhaps the black cross on the dress had some sort of optical illusion effect?
Whatever it is, we're amazed at how stunning (and comfortable) Camila looks in such a daring look at this stage of her pregnancy. We'd like to say that we'll take this as inspiration come our own pregnancies, but we're pretty sure we'll be sticking to oversized t-shirts and leggings.
So what do you think of Camila's sexy maternity look? Check out the photos and tell us what you think.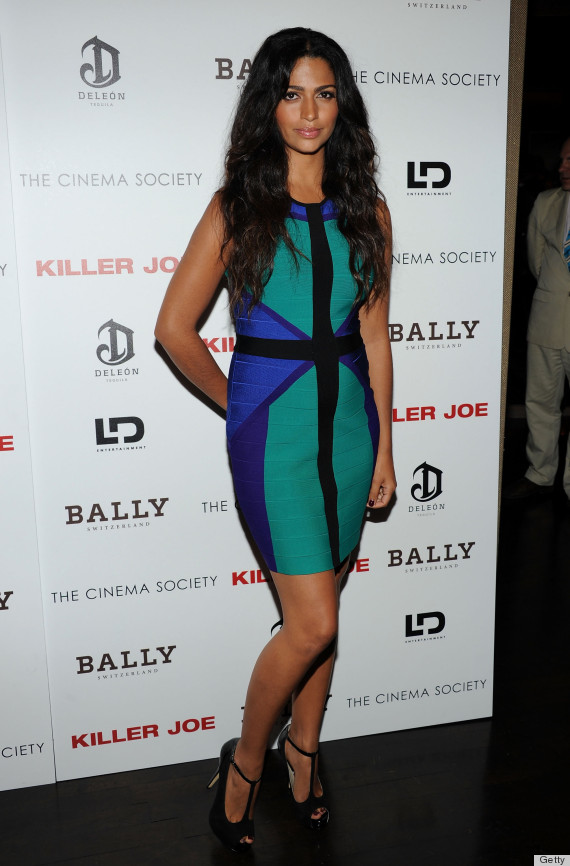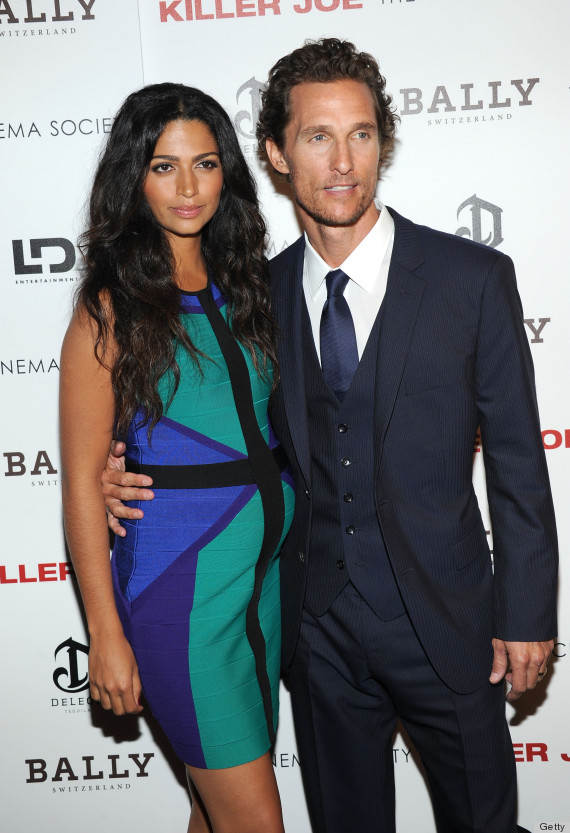 Take a look at some more model moms!