an Interview by Paola K Amaras and Paul T. Kraly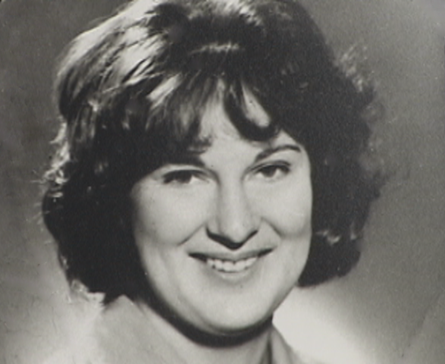 We had the opportunity to sit down with Camilla Chance, bestselling author of Wisdom Man, her memoir about Banjo Clarke, an indigenous Australian with whom she had a 27-year friendship. We talked with her about her life, her writing process, and even presented her with a "Proust Questionnaire". What we had was a fascinating chat with a remarkable writer.
Camilla Chance has always been a writer. She was born in 1940 and lived in London, where, when she was 18, her first novel was accepted by a then-large publishing company for publication. Although her father forced her to withdraw from this contract as she was still legally his "property" until she was 21, the writing bug never left her. Her family moved to Australia and she graduated in Arts from Melbourne University. When she was 22, she became a member of the Baha'i faith, and its spiritualism and acceptance have influenced her subsequent writing as well.
Camilla has had many interesting and varied occupations. She's been a lyricist for an international performing group The Kuban Cossacks, a high school teacher, and an editor for Faber & Faber Publishers in London. Upon returning to Australia, she wrote book reviews for two prestigious Australian newspapers – The Age and The Australian. And she also married and became a mother as well.
Camilla has also been an advocate for Australia's indigenous peoples, in part because of her Baha'i faith's belief in unity and also because of her extraordinary 27 year friendship with Banjo Clark. Banjo Clarke's life and teaching were the crux of her best-selling Australian book, Wisdom Man. Banjo Clarke, Australian Aboriginal Elder, was born in the early 1920s and by the time he passed away he was known and loved by thousands for his wisdom and kindness. Banjo carried a swag during the Great Depression, fought with Jimmy Sharman's famous boxing troupe, built roads for the army in World War II and at the time of his passing had 67 great-grandchildren. Despite the huge hardships he faced, Banjo was renowned for espousing love and forgiveness, sustained by his deep connection to his land, his ancient culture and its spiritual beliefs. Camilla took the highlights of her friendship with Banjo and created a book that was an instant best seller in Australia, and in its second edition won American USABookNews.com Award for best multicultural work. It also gained Honorable Mention at the London Book Festival. Camilla was also the first non-Aboriginal to receive the prestigious Unsung Hero Award from Aboriginal people for her dedicated friendship and work for them "behind the scenes."
Her new novel, Melissa and Kasho, is being released in early 2018 and is a young adult novel set in the transition period of 1959. It's a fantasy, love story, with a heavy dose of rock and roll, taking place in Florence Italy. We can't wait for it to come out and introduce the world to shy, introverted Melissa and her love, an indigenous man from another world and plane of existence, Kasho. Their adventures give Melissa courage to break free from the constraints that have bound her to an untenable home life and seek new adventure and relationships.
But before we go on about the new book too much, here is our fun talk with Camilla Chance
Your book Wisdom Man will be making its debut in French in Tahiti and the nearby islands. How does that make you feel that your relationship with Banjo will be shared with even more people?
Well, first I'd like to greet you, Paula and Paul, and say "Hi!" to everyone out there. As a Baha'i, I see the whole world as my family.
To answer your question, I always want to do good, and so did Banjo. He felt that the world was at crisis point, and that understanding of Australian Aboriginal ways and beliefs could help save it. Compassion for all is normally the very first thing an Aboriginal mother brings out in her child, even before her child can speak; the mother will point to a lizard, for example, and say "Oh, poor thing! It's going the wrong way for its food," or whatever. And, of course, there's the caring for mother earth. When an Australian Aboriginal does anything, it's not for himself or herself alone; it will be for the whole tribe, and this embraces the spiritual realm, which is seen as part of their community as well. Aboriginals truly pity certain people of European background, who have lost their sense that the spiritual world is all around them. They see this loss as the fundamental cause of present-day hostility, tension and sadness.
Readers of Wisdom Man get the feeling that Banjo is just sitting opposite them, talking with them. I've had hundreds of letters from readers saying they used to be angry as a way of life, but meeting Banjo's all-forgiving character has enabled them to forgive those who have harmed them. And readers without hope have felt Banjo's personality giving them courage to go on. Several readers have stood the book beside their beds, and have woken in the morning with an unusual but valid solution in their head to their problems. And First Nation people all over the world have been inspired by the book to teach members of their tribe the best of the old ways, encouraging them to turn their backs on drugs and alcohol.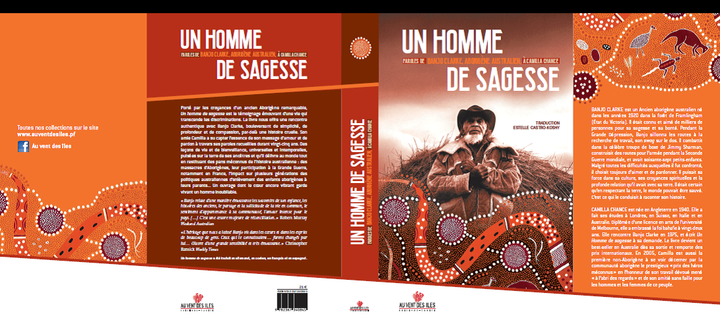 What literary pilgrimages have you gone on?
None on purpose, but in Florence, Italy, I slept for a year in a room where Dante Alighieri sought shelter from his enemies. I had just asked for, and got, his Divine Comedy as a prize from school, so you can gather that it meant a lot to me. And I went with a group, Summer Literary Seminars, from Montreal and Quebec, to St. Petersburg, Russia, where I made contact with my only cousin who survived the slaughter of the court aristocracy by first the Bolsheviks and later Stalin. My cousin's husband was descended from Pushkin, and their daughter took me to the site of Pushkin's famous and tragic duel. Also, the others from Summer Literary Seminars spent a day following in Dostoyevsky's tracks, mainly looking at the settings for Crime and Punishment, but I had a broken leg and couldn't go.
What is the first book that made you cry?
No books that I remember have made me cry, but a description in a book called Enduring Love, by Ian McEwan, of a man hanging on to the rope of a balloon when everyone else had let go is haunting. A child is cowering in the basket of the balloon, and the man is trying to save him. But when the others let go the man is swept up in the air and hangs on and hangs on but at last slides down the rope and falls to his death. The child survives.
There is also a book whose title I don't recall where an Irish wolfhound is beaten to death. The book is beautifully written but unbearable.
Have you ever gotten reader's block?
No – I'm a reading addict. If I start reading anything I can't stop. I often deprive myself of reading so I can get other things done.
If you could tell your younger writing-self anything, what would it be?
Trust your intuition, and don't let others tell you what to do.
What authors did you dislike at first but grew into?
As a child, I was not allowed to read another book until I had read all the books in my bookshelves. Therefore, to get another book, I had to read a huge number of horrific books with horrific illustrations which the adults had put in my shelves. They were Dickens adapted for children. They formed the basis of many nightmares. But when I grew up, I found that Dickens' genuine writing style was beautiful.
What was an early experience where you learned that language had power?
This question is really more relevant to when, as an adult, I was in the spiritual realm for five years (these days it would probably be called a prolonged near-death experience). During this time, I was aware that every word had enormous power, and, if one word too many was spoken, the power diminished.
What's your next book about and when is it coming out?
I am writing a memoir, and I also plan to write a book documenting the effect that Wisdom Man has had on people.
What expectations do you have for your various books?
I would like my books to go all over the world, and do great good. When I was aged five, and could read and write, I said over and over that I wanted to write books when I grew up. And I meant fiction, a different fiction from what I was given to read. I wanted to make the world better, I wanted to serve God. Easy to do this straight out in a sermon, or in essays. Very difficult, I believed, to do it in good literature, which MUST NOT PREACH. But I was determined to solve the problem of changing the world for the better through good literature.
It has been done before. Abraham Lincoln said to Harriet Beecher Stowe, author of Uncle Tom's Cabin, "Are you the little woman who caused this great war?" The war to free slaves. And Elizabeth Barrett Browning's poem, The Cry of the Children, stopped children from being sent down the mines.
If done well, stories have a deeper effect on the brain and memory than essays. I have written a lot of essays, but I wanted to solve the problem of writing good literature that also got my message across, obviously without preaching, because good literature does not preach.
Friends thought this was a waste of time, because why not just write essays? The painter Cézanne wanted to solve the problem of conveying depth in paintings without using shadows. I can imagine his friends saying, "Why bother? Why not just paint shadows?" But that was the problem Cézanne felt himself born to solve, with the result that he became arguably the father of modern cubism.
When I announced at the age of five that I wanted to write books when I grew up, it was like a red rag to a bull to my conservative father. He said, "There are too many books in the world, and no daughter of mine is going to add to them. And you will never be able to write anything that will interest anyone but yourself, so it's extremely selfish of you to waste all our time trying." Of course, my teachers at school disagreed with him, but what my father said counted more with me.
At the age of eighteen I proved him wrong. Although I was extremely innocent, I was a good listener, and I produced a book that two top British publishers, Faber & Faber and Hutchinson's, were fighting over. My father forced me to withdraw the book one month before due publication date, and the situation was so nightmarish, with notes being posted under my bedroom door, that from then on I could write poems and essays and short stories, but every time I thought "novel" I froze. It took me fifty-nine years of struggle every day before I succeeded in writing one.
What kind of research do you do, and how long do you spend researching before beginning a book?
At age fourteen, I wrote a novel set during the French Revolution which reads as if it were written by an adult. It was impeccably researched, but the research only took a few weeks. I sent it to an Australian educational publishing company, the owner of which called me in and said there was no demand in Australia for books set during the French Revolution, but she would like to take me on as a member of her staff, and have me write a book of Aboriginal legends. I said, "I can't!" because I assumed she wanted me to travel among Aboriginal tribes, spend years gaining their confidence, and have the cheek to record their oral traditions. I was only a child – how could I? Now I believe she was impressed by my research, and by the fact that I wore it lightly. She would have wanted me to research documents by early white Australian settlers, and collect together the legends they recorded. For Wisdom Man, I spent years researching everything Banjo said, with the result that he got a medal that was due to him.
What's the most difficult thing about writing characters from the opposite sex?
When I was growing up, men did not speak in front of a woman the way they spoke among themselves. The most difficult thing was in trying to get men to treat me as another man, so I would know how they talked. My attempts to bring about that situation shocked my peers – both women and men.
Have you read anything that made you think differently about fiction?
I am a member of Oprah's book club, which recently circulated these words: "Neuroscientists and social psychologists have discovered that, when we become engrossed in a work of fiction, we don't just read – we rewrite our brain's neural map. We enfold the characters' experiences into our own. We increase our powers of empathy. We connect so deeply that we emerge from the experience as new people, more fully human, more sublimely whole."
Of course, I knew this, but it is useful information to offer to people who devalue fiction.
What is your favorite childhood book?
Ferdinand the Bull. He liked smelling the flowers in the ladies' hats, and was not bad-tempered.
If you had to do something differently as a child or teenager to become a better writer as an adult, what would you do?
I would not allow my parents or my husband to keep me in cotton wool. I would have continued to write lyrics for the Kuban Cossacks after my husband tried to split us up, and I would have accepted the job as governess to a circus that my husband didn't want me to have. Upon leaving Melbourne University, I would have become an actor with the Tin Alley Players.
How long on average does it take you to write a book?
Wisdom Man took twenty-seven years, because in Aboriginal culture it is extremely rude to ask questions. You have to prove yourself worthy by being a good listener, and you have to wait until the person feels ready to tell you a fact.
Melissa and Kasho took fourteen years. But that book was part of the fifty-nine years of struggle, during which I produced a number of novels that did not meet my standards.
The novel I wrote when I was eighteen, which my father made me withdraw from Hutchinson's, took three months.
Red Horizon, the novel I wrote at fourteen, set during the French Revolution, took a year.
I expect my memoir to take two years.
Do you believe in writer's block?
You're joking! I had writer's block for fifty-nine years! I wrote lyrics and poems, I wrote book reviews for two prestigious newspapers, I edited books for Faber & Faber, publishers, in London, I wrote many articles for magazines, but every day I tried to write a novel! And immediately my style would become secretive, fearful and obscure, because my parents had seen things in my novel written aged eighteen that simply weren't there!
Thanks so much for your time Camilla.
This article originally appeared in Thrive Global, 10/5/2017
Related
Popular in the Community