There might be a scandal brewing.
Camilla, Duchess of Cornwall, arrived early this morning for the annual Cheltenham Festival's Ladies Day event. The Duchess, who is known for her great style, donned a teal coat, polkadot scarf and a brown hat trimmed with fur.
But what caught our eye the most was the piece of jewelry affixed to her lapel: a sparkly brooch in the style of a Prince of Wales's feathers pendant.
The problem? The late Princess Diana had one identical to it, which has some people speculating that Camilla has borrowed from Diana's jewelry box.
The Daily Mail alleges that the brooch, which has the Prince's three-feathered insignia and an emerald pendant suspended from the bottom, was previously worn by the late Princess Diana as a necklace. The piece was supposedly given to Princess Diana from Queen Elizabeth II upon her engagement to Prince Charles. The Mail says the pendant was given back to the Queen after Diana's death in 1997, and was then given to Camilla when she and Prince Charles married in 2005.
But, more people would presumably take issue with Charles' second wife wearing what might be his first wife's jewels.
Do you think it's OK for Camilla to wear (or even copy!) Princess Diana's jewelry? Check out the photos and vote below!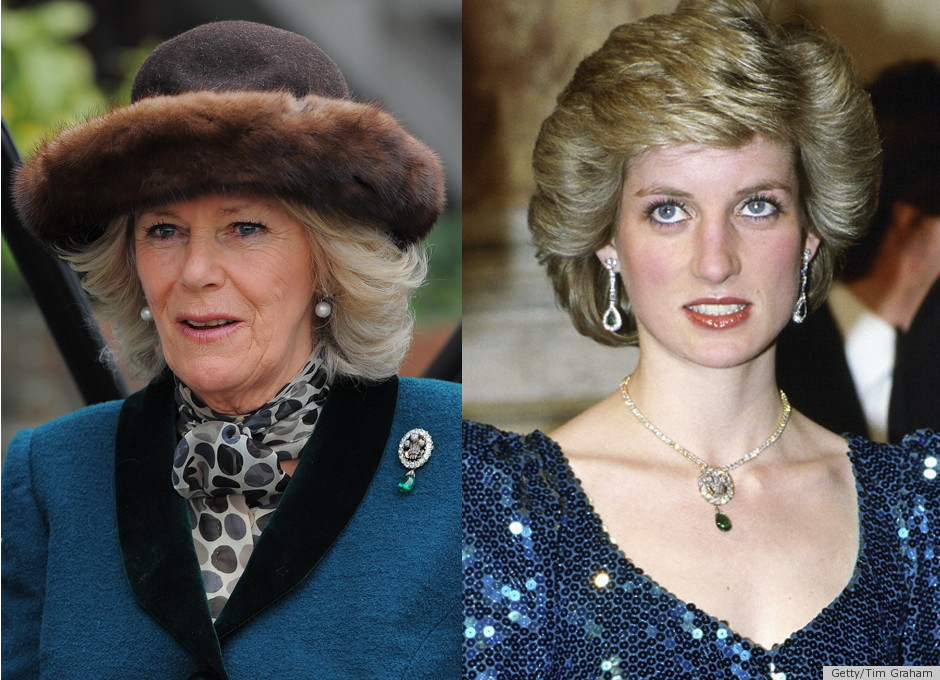 Popular in the Community