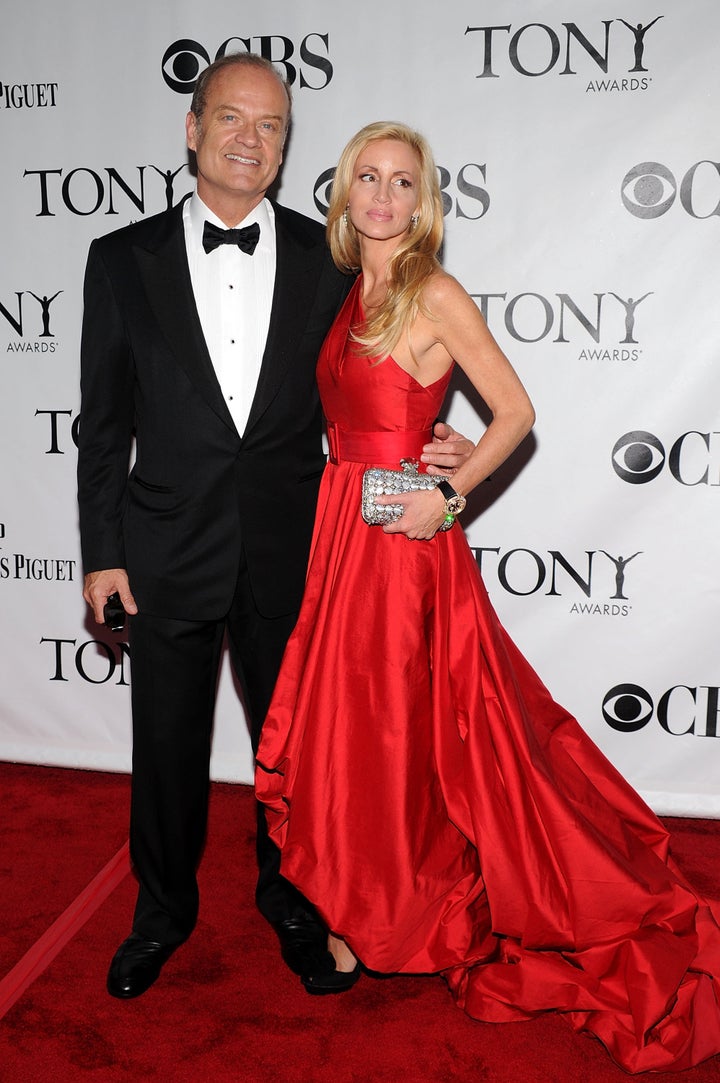 "She rejected an offer from Kelsey just before Christmas. He wasn't offering child support or alimony, and told her through his lawyers that she'd get enough in the settlement," a source told Page Six. "Because there is no prenup, Camille was certain she'd get up to $50 million, because she's a partner in his TV company and entitled to half the money he made from shows, including 'Frasier,' while they were married."
The source added that Camille is angry about Kelsey's PDA sessions with fiance Kayte Walsh, 29, for whom he has repeatedly declared his love.
"Kayte and I are marrying because we are engaged, and we are engaged because we are in love and see no reason to postpone our happiness any longer," he told People earlier this week.
Kayte will be Kelsey's fourth wife, and though he will lose a chunk of his fortune to his third, he reportedly plans once again not to sign a prenup.
"Kelsey is deeply in love with Kayte and can't imagine spending the rest of his life with any other woman in the world," a source told Popeater. "He knows she's the one and wouldn't insult her by asking her to sign a pre-nup even though his third divorce is going to cost him about $50 million."
Popular in the Community