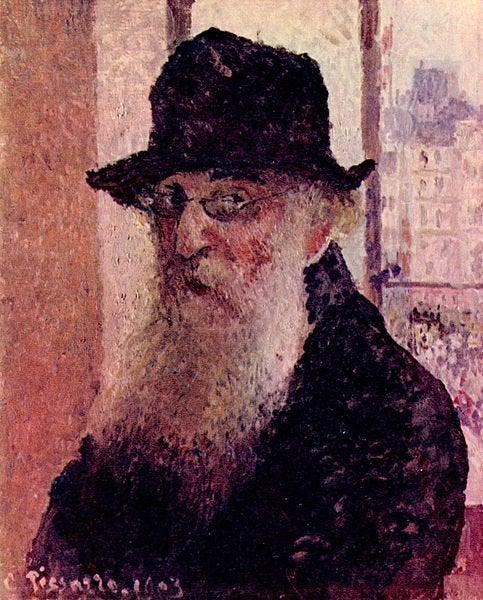 Today is the birthday of Impressionist frontrunner and Post-Impressionist father figure, Camille Pissarro. The great French artist would turn 182 years old if he were still magically alive today!
Pissarro was born on July 10th, 1830 in a Jewish community on the then-Danish island of St. Thomas. At the age of 12, the young artist moved to Paris to attend boarding school and there he developed an appreciation for the classic French painters. Upon leaving school, Pissarro was persuaded by his father to venture into business, encouraging him to take a job working as a cargo clerk. But after several years of stealing moments away from his job to draw or paint, Pissarro returned to Paris and became a full-time artist at the age of 21.
At the beginning of his career, Pissarro's paintings were similar to the typical works being produced in the Paris Salon, depicting stylized landscape settings and plein air scenes. But his intense appreciation of nature inspired him to focus more on village life and agricultural subjects, always choosing to paint his work outdoors instead of completing finishing touches in the studio. His desire to portray individuals in their natural settings moved Pissarro closer to contemporary painters like Claude Monet and Paul Cezanne, and in the the late 1850s they collectively voiced their dissatisfaction with the strict academic attitude and grandeur of the Salon, and embarked upon a movement that would later be known as Impressionism.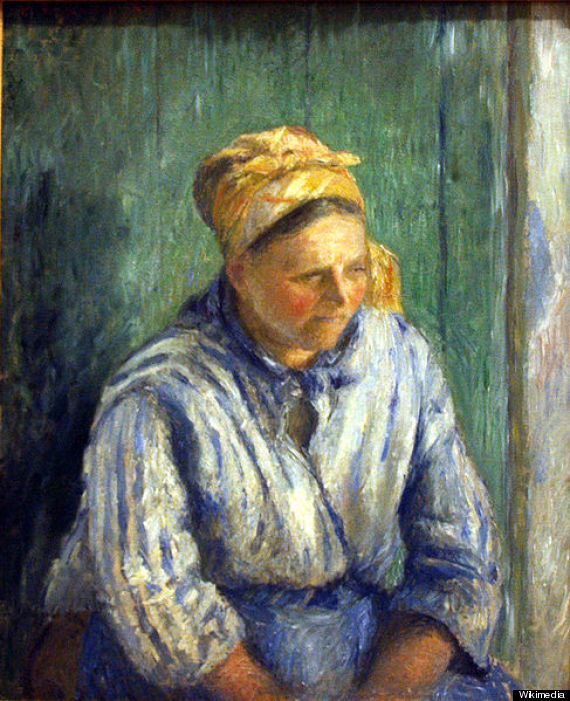 Pissarro's friendship with Cezanne and Monet, as well as Manet, Renoir, and Degas, eventually transformed into an official artistic collective known as "Société Anonyme des Artistes, Peintres, Sculpteurs et Graveurs." The group's initial exhibitions were lambasted by critics who disliked the commonplace subject matter and overly expressive brushwork. Yet despite their initial lack of success, Pissarro remained a pivotal figure in the movement. In the 1880s, he met pointillist masters George Seurat and Paul Signac, and the influence of their time-consuming Neo- and Post-Expressionist methods could be seen in the works created by Pissarro during this period.
Pissarro eventually abandoned Neo-Impressionism, and turned back entirely to more subtle colors and firmer illustrations. He continued to work outdoors until his health deteriorated around the turn of the century, causing him to retreat indoors to paint by window sills. He died on November 13th, 1903 in Paris. Over a century later, the artist whose paintings were shunned by critics and the public alike have sold for millions of dollars at auction.
Check out images of Camille Pissarro's work below, and don't forget to toast to the French painters birthday today!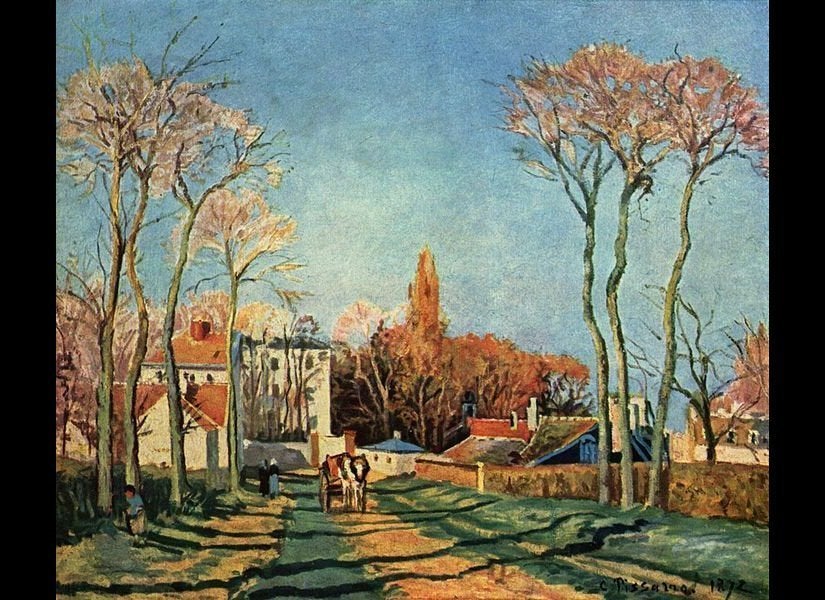 Camille Pissarro
Related
Popular in the Community