The smell of campfires in the night air and the sound of Cicadas outside my window reminded me it was summer in Upstate NY. I haven't ever liked summer. It's not just because I am always warm. You'll never see me wear a coat even on the coldest winter day. That wasn't the real reason I disliked summer, my childhood was the reason. I loved school as a kid and I didn't want it to end. I knew that ending of the school year meant loneliness. The other kids looked forward to a summer of playing hopscotch and marco polo in the pool. To most it meant a summer of overnight camps with ghost stories and s'mores to look forward to. I longed for an overnight camp but that wasn't in the cards for me. Most of my childhood was in a wheelchair which wasn't conducive to me playing hopscotch or marco polo. School days or rainy days meant the other kids were inside and would keep me company. But hot summer days meant all of the kids were outside and I was alone. I wished for a summer full of rainy days but I knew that wasn't realistic.
One summer my parents took pity on me and found a way for me to spend a weekend at brownie camp. An older girl scout was assigned to help me get dressed and go to the bathroom. She followed me everywhere and assisted me. It was heaven. I remember falling asleep in the night air in the top bunk the girl scout had helped me get into. I felt like a normal kid for once but it was short lived. I am unsure why I couldn't continue doing this, maybe it was too much to assign someone to a grown girl or maybe it was just too good to be true.
When my son began his transition from female to male at age 12 I knew I was fighting a battle. I knew the world could be cruel and I wasn't sure the world was ready for transgender children, but ready or not my son was coming. When fighting a battle one must arm themselves. I not only created my own weapons I created an arsenal. I knew surrounding my son with as much support as I could muster would be key in fighting the nameless, faceless enemies that seemed insurmountable. One of the many things I thought of was: how could he be involved in a traditional summer camp environment? Summer camps always split up the kids in every activity into girls and boys. The bathrooms are for girls and boys, as are the locker rooms. What about a kid that didn't fit the gender norms? What about my son?
I scoured the internet for nontraditional options for summer camp and I discovered one: Camp Aranu'tiq. Camp Aranu'tiq was founded by a trans man: Nick Teich. Nick had grown up with a great love for the summer camp experience. He became a camp counselor during his teen years and received great joy from it. He transitioned in his twenties and looked forward to a volunteer position at a week-long charity camp. He was horrified to discover that due to his transition to male, the staff at that camp felt it would be too "Jerry Springer" for him to participate. This was devastating for Nick. But Nick didn't just wallow in self pity, he decided to make a difference. He thought about kids who were in their transitions and worried that they wouldn't have the wonderful camp memories he cherished. He did something about it and founded Camp Aranu'tiq in 2009. Aranu'tiq is Chugach word for a person who is thought to embody the male and female spirit. Aranu'tiq people were thought to be revered and very lucky because their existence transcended traditional gender boundaries. This wonderful camp includes all of the traditional camp activities like: capture the flag, swimming, canoeing and of course campfires. The difference is that it is not broken up by gender. It is a traditional summer camp for transgender and gender variant kids ages 8 through 15. It would become my son's safe haven.

My son attended his first year at Camp Aranu'tiq in 2011. I remember the drive with my parents and my son, Chris, to their New England location. My son was so overjoyed he could barely contain himself. We arrived in the beautiful woodsy location to see many parents and kids with that same anticipation. Nick greeted us as did his mom and dad who both work at Camp Aranu'tiq. He gave Chris a t-shirt and name badge where he put his first name and the pronoun he preferred to be called. He proudly wore his badge with Chris and "he" on it and he ran off to find his bunk mates. My parents and I walked the beautiful trail to find his bunk. It overlooked the water and was quite rustic. Each bunk house had several cots in bunk bed style. A camp counselor was assigned to sleep with the campers in every bunk. It smelled of pine trees and had dirt floors that reminded you of real camping. It was perfect.
I saw my son run off arm and arm with several other campers that he instantly became friends with. I met several wonderful parents and one thing we all had in common were the huge smiles on our faces. Our kids would be happy for one beautiful week. Our kids would be accepted and called by their correct pronoun. Our kids wouldn't be bullied or harassed for being who they are. Our kids would be safe. As a parent of a trans kid you are constantly worried about a phone call. A phone call from their school or the police. A phone call that your child was hurt or worse. That dreaded phone call haunts you. This week that phone call would not come and we were grateful. We all smiled with relief on our rides home and we slept well that week knowing our kids were at their safe haven.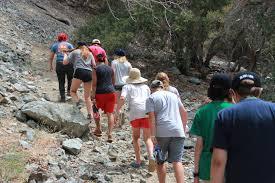 When Chris came home that first week he was so sad to have left. I heard from other parents how their kids were sad too. They knew going back to school wouldn't be like Camp Aranu'tiq. They would have to worry about being bullied again. They would have to return to a world that was not yet ready for them. But one thing was different Camp Aranu'tiq had given them and my son a new found confidence. My son talked a mile a minute how much fun he had and how great it was to befriend other kids like him. He saw he wasn't alone and it gave him hope for a bright future. It gave my son a new life.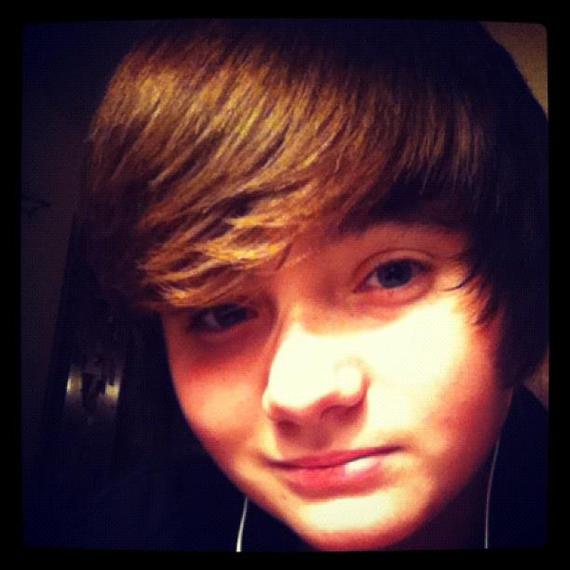 Camp Aranu'tiq has grown from one New England camp and about 60 campers in 2010 to the addition of a West Coast camp, a family camp and a leadership camp with 400 campers in 2014. My son attended Camp Aranu'tiq 3 years in a row. He made lifelong friends and wonderful memories. My son spoke of his love of Camp Aranu'tiq when we taped the Katie Couric TV show in 2013. (see video) As he proudly says to Katie, "Camp Aranu'tiq is like any other camp the kids just happen to be transgender."
This summer he aged out at almost 16 and chose not to return. I was a bit sad about this and wondered if he was too. I asked him and he said he wasn't. He said he had outgrown camp and was ready to move on. He would always be grateful to Camp Aranu'tiq but he was ready for adulthood. I believe that is one of the things I am most grateful for in Camp Aranu'tiq that it gave my son the confidence to deal with life's changes and the bravery to move on. My son has been having a great summer even without camp. He started his first job landscaping. He has a wonderful supportive girlfriend and great friends that he and I both love. He is becoming an honorable young man. I thank Camp Aranu'tiq for helping to shape that young man. For more information on Camp Aranu'tiq and how you can offer your support click here: http://www.camparanutiq.org/
As I look forward to the upcoming fall leaves and the promise of pumpkins and trick or treaters there is something about summer I do celebrate and that is: August 14th. On August 14th my son will turn 16. I look forward to our birthday celebration with family and his girlfriend and friends. I look forward to the future of him driving and discussing college. I see in my brave son's eyes a bright future. I don't worry about the dreaded phone call as much anymore. I have faith my son will be alright and I cherish the role of his mom.
I owe a debt of gratitude to Nick Teich and to the staff of Camp Aranu'tiq that I probably can never repay. How do you repay someone for giving your son life? I'll just smile into the summer night's sky and hope with all my heart that Camp Aranu'tiq continues in it's life saving journey.
Mary J. Moss -- Feisty single mom to a terrific almost 16-year-old boy who just happens to be transgender) Email me at: transparentmary@gmail.com
CORRECTION: An earlier version of this post conflated the summer camp where Nick Teich worked as a counselor during his teen years with the camp that refused to hire him post-transition. These were in fact separate summer camps. The post has been updated accordingly. We sincerely regret the error.
Popular in the Community