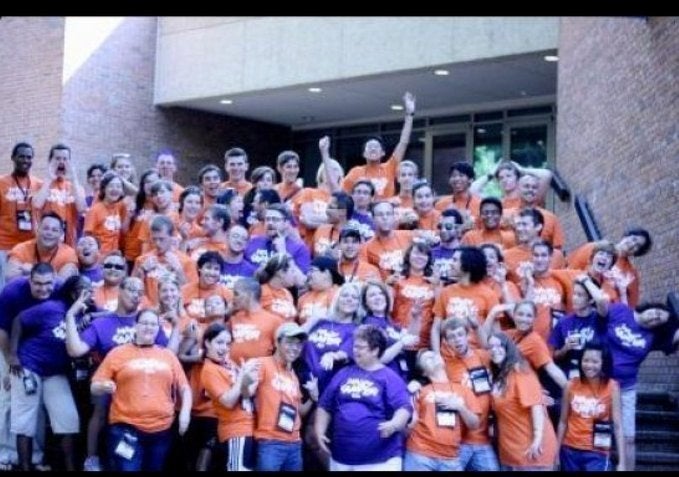 This week in Nashville, Tenn., 70 lesbian, gay, bisexual, transgender (LGBT) and ally students from colleges and universities across the nation come together for Campus Pride's annual social-justice leadership academy, aptly called Camp Pride.
The only camp of its kind, the summer leadership academy was started in 2007 by Campus Pride, the leading educational organization for LGBT and ally college students and campus groups, and it has quickly become the premier national training ground for LGBT and ally youth activism. The camp, which also includes an "LGBT Professional Academy" for LGBT faculty and advisors, is hosted this year on the campus of Vanderbilt University from July 17 to 22, 2012.
"Campus Pride and the camp experience changed my life forever," said Mark Travis Rivera, Camp Pride 2011 graduate from William Patterson University in Wayne, N.J. "I met other students from every region in the country, honed my leadership and activism, formed friendships for a lifetime, and developed a broad commitment to social justice, equality, and civic values to help others. Without a doubt, this week at Camp Pride will be life-changing for the new campers."
Marriage-equality advocate Zach Wahls will be among the many nationally recognized leaders and speakers scheduled to speak at Camp Pride this year. Wahls will also receive an honorary Campus Pride Voice & Action National Leadership Award. Also featured at camp will be Kara Laricks, winner of NBC's Fashion Star, an out lesbian, and a student leader during her college years. Laricks' profession as a schoolteacher and her talent and eye for design will serve as inspiration for the LGBT and ally student leaders at Camp Pride. Other speakers and entertainers scheduled to appear at the summer program include Mara Keisling, executive director of the National Center for Transgender Equality; Kit Yan, an Asian, transgender spoken-word artist; Justin Utley, a nationally acclaimed singer/songwriter; and LGBT researcher Sue Rankin, Associate Professor of College Student Affairs and Higher Education and research associate at the Center for the Study of Higher Education at Pennsylvania State University.
The 2012 Camp Pride has also garnered the generous support of national corporations, community organizations, and celebrities. Sponsors this year include PepsiCo, Food Lion, Alliance for Full Acceptance, Ben Cohen StandUp Foundation, Charlotte Lesbian & Gay Fund, OUTmedia, Vanderbilt University, Wolfe Video, It Gets Better Project, Matthew Shepard Foundation, Davis Brand Capital, Human Rights Campaign, Born This Way Foundation, National Gay & Lesbian Task Force, Consortium of Higher Education Resource Professionals, Charlotte Pocket Rocket Guide, and Tyvola Design.
Alison Doerfler, executive director of the Ben Cohen StandUp Foundation, said their support of Campus Pride and the camp "ensures students learn the skills they need to create positive change on their campuses." This year at camp the StandUp Foundation will partner with Campus Pride to create a new initiative called the Campus Pride StandUp Team. This team of individuals will work actively throughout the year with Campus Pride and the foundation to prevent bullying and harassment within college campus communities.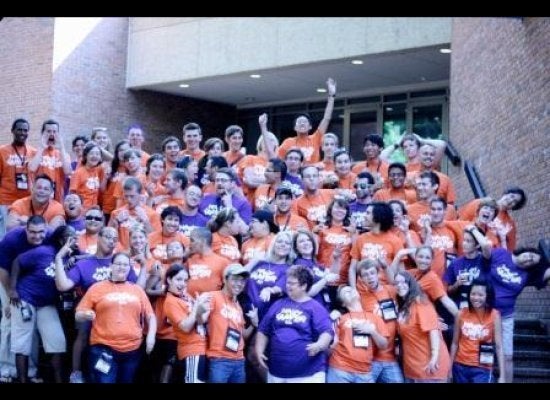 Campus Pride Photos
Popular in the Community