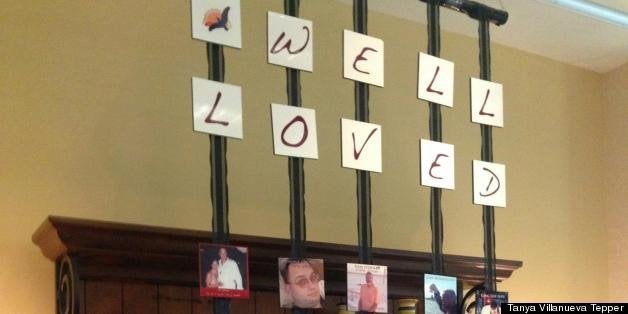 "Love never dies. Moving forward does not mean leaving everything that was behind. It just means turning your face forward, carrying in your heart what was, as you embrace what could be."

- Michele Neff Hernandez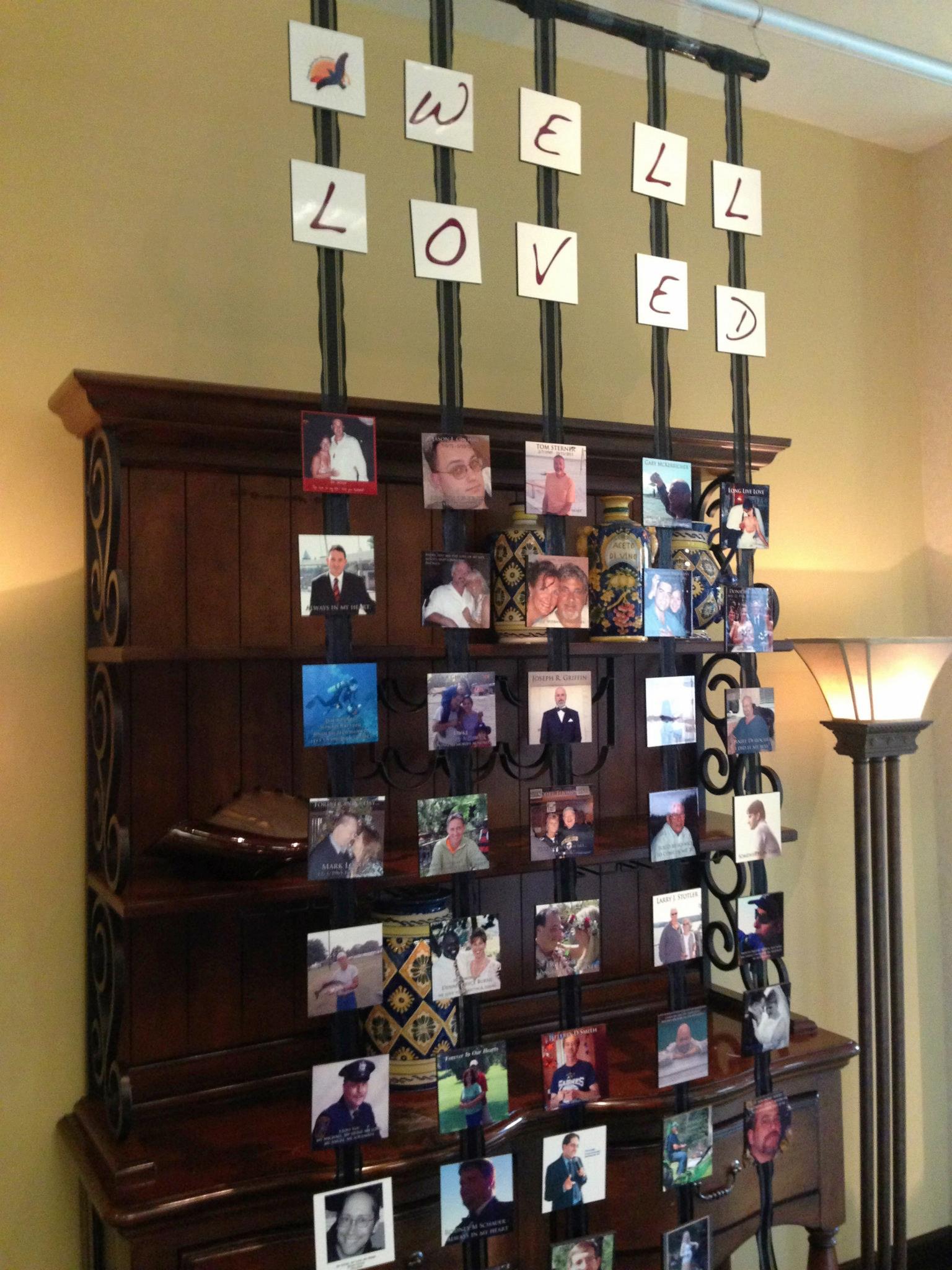 Anyone who is struggling trying to cope with the loss of their life partner will agree: there are no words to fully express how painful, challenging, and lonely the long journey to learning to live again can be, with a heart that's been pulverized by shards of broken dreams.
I was the ripe old age of 33 when I lost my fiancé Sergio on 9/11, and I had the unfortunate "good" luck of having an instant community of peers who were struggling alongside me. Through the FDNY Counseling Unit, I found my core support group of seven other women who also lost their life partners. Over several years we were given the gift of countless therapy sessions facilitated by our nurturing and compassionate counselor, and "my girls" and I were able to work through the enormity of confusion, shock, and profound sorrow which dominated our lives, together. We cried, vented, questioned, and validated each other's feelings. We talked about the struggles of dating again, and laughed about the awkward and absurd comments well-meaning people made. We showed up for each other, knowing that the weekly island of reprieve which we created for ourselves was essential for our healing.
We became lifelong friends and saw each other through to the other side of grief, cheering each other on as we redefined ourselves and built new lives, while carrying the love of our late partners forward. Some of us welcomed new love, some had children, and some built new careers. Though our journeys were all different, we were all able to reclaim joy and find peace again. We wouldn't have gotten through it without each other, and every year near the anniversary, we reunite over dinner to honor what was, while celebrating how far we've all come.
I have never taken this level of support for granted and had always wondered how other widows and widowers who weren't part of a larger community coping with loss got through it. What resources were out there for the guy who lost his wife to a car accident, or for the woman who lost her husband to a stroke or a heart attack? Where could unmarried widows and widowers go, or widowed members of the LGBT community?
During the week of the tenth anniversary of the 9/11 attacks, I wrote an article about my participation in the documentary Rebirth, which followed nine of us for almost eight years as we journeyed in the aftermath through grief into healing. The response to the film, particularly from other widows who said seeing me find happiness again gave them hope, inspired me to want to do more for the widowed community. With those burning questions guiding my search, I googled "support for widows" and after several link clicks I stumbled upon the site widowedvillage.org. When I saw "Welcome to the club no one wants to join" and "this site is run by widowed people, for widowed people" on the homepage, I was immediately drawn in.
There were blog posts and discussion forums and a live chat to tap into. There were groups targeting age ranges, time since loss, and specific circumstances like sudden loss, long-term illness, widowed with children, unwedded widows, and more. Most were available to view, but in order to participate I had to become a member of the Widowed Village by filling out a form and answering some personal questions so they could verify that I was who I said I was and that I lost who I said I lost. Only "widowed" people are allowed to join the site -- a huge comfort I thought, when widowhood makes you so vulnerable. And I loved that their definition of widow was non-discriminating, embracing anyone who had lost their life partner -- male or female, married or unmarried, young or old, straight or gay, any or no faith background.
Once I was accepted, I joined a few groups and read a few blog posts and discussions, many of which resonated with similar feelings I experienced when I was new to the grief journey. While reading all of the supportive feedback conveying "I know how you feel" or "I'm so sorry you have to go through that" or "sending you many hugs and prayers", I couldn't help but connect to the memories of comfort I received from my support group girls over the years. I realized what an incredible resource this site was for the widowed community.
I did some more clicking around and saw that the Widowed Village was a program of the Soaring Spirits Loss Foundation (SSLF), a non-profit organization dedicated to creating and maintaining "peer-based grief support programs that serve a worldwide population" while endeavoring to "ensure that no one need grieve alone". I clicked further to see what other programs they offered and was pleasantly surprised when I saw a link for Camp Widow. A camp for widows? Who woulda thunk? Had I not lost Sergio, the idea of a camp for widows would have made me cringe thinking of how morbid and sad it must be. But with over ten years of widowhood behind me, I immediately understood the value of bringing widows together for mutual support. And thankfully, so did Michele Neff Hernandez and the incredible Board of Directors at the SSLF.
Michele was a 35-year-old mother of three when her husband Phil was tragically killed in a cycling accident in 2005. With very few resources to tap into for support as a young widow, she founded the Soaring Spirits Loss Foundation in May of 2008 and in July of 2009 led the first ever National Conference on Widowhood, which later became known as Camp Widow. It has since grown to be "a weekend-long, non-denominational gathering of widowed people from across the country and around the world" and is held twice a year -- one on the east coast and one on the west coast.
Once I read the full description of the camp, specifically that it "provides practical tools, valuable resources, and peer-based encouragement for rebuilding your life in the aftermath of the death of a spouse or partner... all in a fun, uplifting, laughter filled atmosphere," I knew I wanted to be a part of it. After delving further, it was clear so much thought had gone into planning the three-day schedule: Morning yoga. Roundtable discussions to bring peers together in small groups (much like the groups in the Widowed Village). Workshops designed to help those on the evolving journey of widowhood, most of which delivered by widows further along on the journey -- from managing finances to cleaning out closets, to helping children cope with the loss of their parent, to dating, remarriage and more. A widowed stand-up comic. A cocktail reception with a Camp Chat game, posing simple and fun ice-breaker questions to help forge connections. A semi-formal dinner dance (no slow songs allowed) giving campers a chance to get dressed up and honor their loss while celebrating hope. And a highlight of the weekend, the "ocean letter release" -- a poignant ritual of sending written messages to lost loved ones into the waves under the night sky, glow necklaces provided so no one would get lost.
Project Rebirth, the non-profit organization stemming from the production of Rebirth, had already begun using the feature-length film in initiatives geared toward educating the mental health community about trauma and grief, as well as helping first responders and the military with resiliency and recovery training. When I approached the Project Rebirth team with my desire to use the film at Camp Widow, they responded with enthusiasm and offered support as I initiated the connection to Michele.
As fellow widows tend to do, Michele and I hit it off pretty quickly and after several phone calls and emails, we agreed that I would develop a workshop around a screening of the 20-minute short film of my journey in Rebirth, with a presentation and discussion about the nature of grief over time. I also agreed to facilitate one of the roundtable discussions, and offer help wherever it was needed.
During the week of the Boston Marathon bombings, I was hurled back into Grief Ocean with the onslaught of imagery reminiscent of September 11th. That Friday was the kick-off date for Camp Widow East, and it couldn't have come at a better time -- I took solace in knowing I would find an island of reprieve by paying it forward to the community who would understand so well. I arrived in Myrtle Beach late Thursday night, a bit anxious with the uncertainty of how things would unfold, and as I was checking in, Michele serendipitously approached the front desk because she needed a room key. In a flash we recognized each other, exchanged hugs, and chatted it up like two old friends. She put me at ease, and I was so glad to be there.
With Erin from Project Rebirth by my side the following morning, I quickly found my way around the wing of the hotel dedicated to Camp Widow. The reception area was very well-organized; at the registration table, campers were given folders containing the schedule, envelopes with cards corresponding to their pre-chosen workshops, and name badges with colored ribbons attached designating the months or years of widowhood. I was one of the very few who wore lavender for 10-plus years, while the rest wore a good balance between less than a year up until eight years or so. In the center was the Camp Widow store -- tables set up with books, DVDs, and cool widow swag, including clothing and mugs that read "Death Sucks", "Widows Rock," and "Hope Matters." Most meaningful was the "Well Loved Wall," a portable wall of 4 x 4 inch tiles with photos of our loved ones, a beautiful way to honor their memory through snapshots of their lives.
There were mostly women but a few men were there too, some introducing themselves for the first time, some reuniting after meeting at previous camps, and others who had connected beforehand through the Widowed Village. I was happy to put faces to a few I had known through the WV, and in spite of the reasons that brought us there, the instant camaraderie was heartwarming. As the clock closed in on the start of workshops and roundtable discussions, we saw each other off with the promise of spending more time to get to know each other better over the weekend.
And we did just that. Whether we sat on couches crying in comfy suites for roundtable discussions, or in large meeting rooms for workshops with speakers and slideshows, or above the laughter during the comedy workshop, or Camp Chat, or the prop-filled photo booth and conga line during the banquet. We heard each other's stories. We shared our heartbreak. We hugged, cried, and validated we were not alone. Those of us who were further along on the journey gently encouraged those with less time, and gave them hope that they would get through it. We showed up as proof that we not only survived what is thought to be the unsurvivable, we took it so many steps further, by finding peace again and living our happily "even" after. At the end of the weekend, there were many established friendships, and I was honored to add to my own list of lifelong connections.
There is comfort in the communion of sharing our sacred sorrow, and hope which is inspired by those who are living a better tomorrow. No matter where one stands in their widowhood -- days, weeks, months, or years -- Camp Widow, Widowed Village, and other programs of the Soaring Spirits Loss Foundation are balms for the journey. When gently applied, they can help restore life and hope into those pulverized hearts so they not only beat again, but beat stronger and more expansively, as one learns to embrace all the beauty and possibility life still offers in the aftermath of loss. Death sucks. Widows rock. And hope, truly, truly matters.
Camp Widow West will be held in San Diego, California June 28th-30th, 2013:
www.campwidow.org
This past Memorial Day, the Soaring Spirits Loss Foundation celebrated its fifth anniversary: www.sslf.org
Calling all HuffPost superfans!
Sign up for membership to become a founding member and help shape HuffPost's next chapter